Here's a look at some highlights from 2020: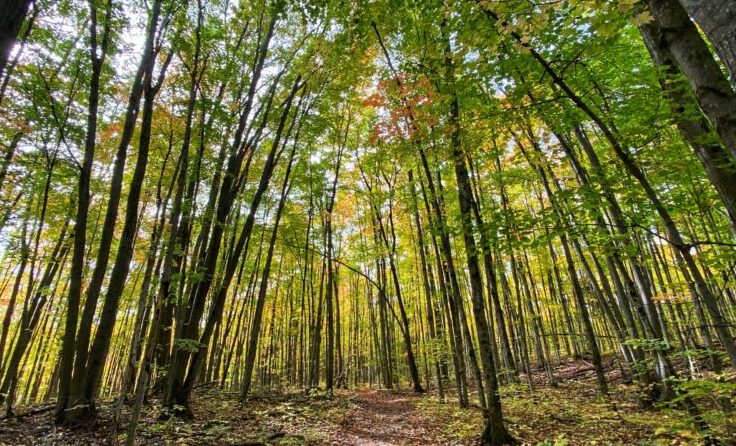 Although this past year presented more challenges than others, your support helped to keep trails open, lands maintained and new land protected.
Like many other organizations, the COVID-19 pandemic altered many of our plans. Thank you to everyone for their patience and support when we transitioned to more virtual gatherings and webinars, and for joining us when it was safe to do for some of our physically distanced nature connection events and volunteer work days!
Take a look at some of the highlights of  2020 and see what your support  accomplished. Help us continue the momentum of protecting nature in the Kawarthas by making a gift with an end of year donation to KLT.  You can donate online or by calling our office at 705-743-5599.
Here is a look at some of the highlights of 2020:
1. Christie Bentham Wetland: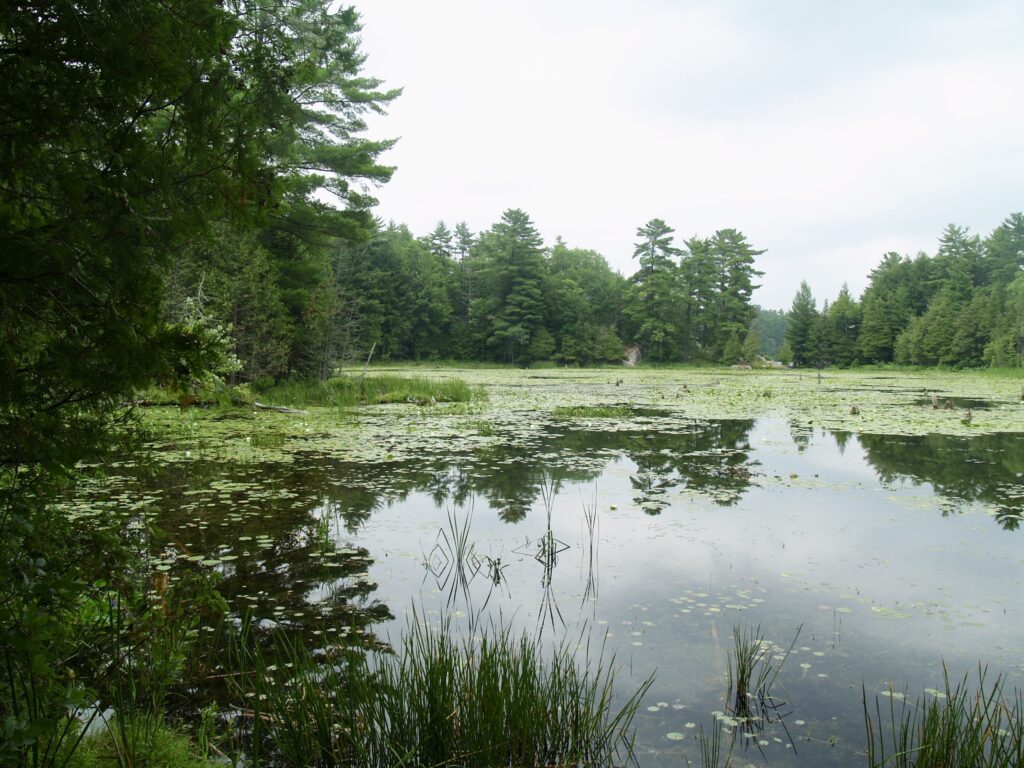 Thanks to your support and enthusiasm for this project, KLT successfully purchased the Christie Bentham Wetland
With support from over 200 people from the community, we raised a total of $750,000 in just 7 weeks due to strong community involvement and passion for this project.
The Christie Bentham Wetland features over 1,200 feet of natural, undisturbed waterfront on Clear Lake. The Provincially Significant Wetland contributes to the water quality of surrounding Bays and Clear Lake and provides vital habitat to breeding fish, birds and Species at Risk. The property is identified within the Kawarthas Naturally Connected Preferred Scenario as an important piece of our natural landscape!
Read more about the Christie Bentham Wetland project here: Christie Bentham Wetland
2. McWilliams Property: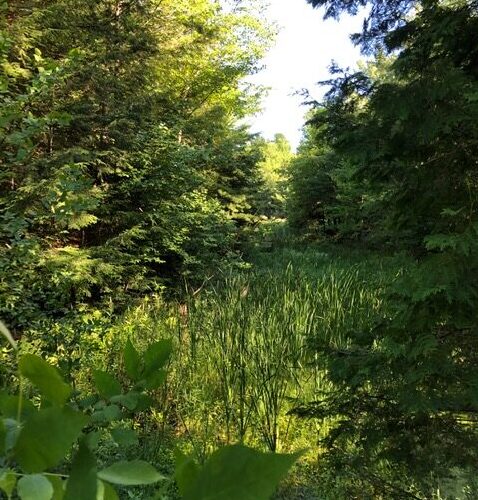 John and Susan McWilliams donated a property to Kawartha Land Trust as a part of the Christie Bentham Wetland project! The McWilliams Property is a 32-acre property located in the Stony Lake area, just south of Burleigh Falls and adjacent to the Christie Bentham Wetland.
With the addition of this property, the Christie Bentham Wetland is 170 acres of significant, protected land! The McWilliams property is predominantly dominated by granite bedrock. It is an area of transition and high biodiversity known as The Land Between. The forest on the property is part of a forested corridor which extends south towards Young's Point.
Read more about the McWilliams Family property, here: McWilliams Family Property
3. Keppler Nature Sanctuary: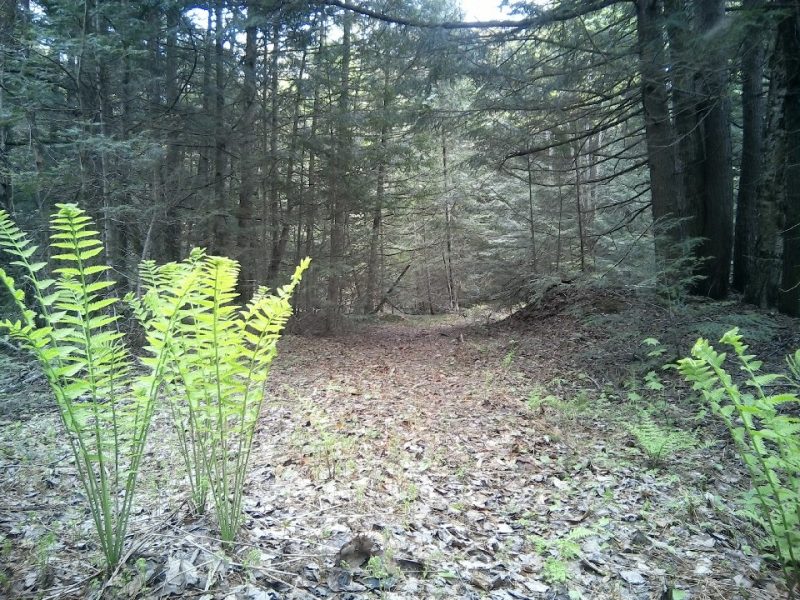 Located in the Chandos Lake area north of Apsley, the 296 acre Keppler property is filled with interesting natural features. It contains a sizable wetland, mixed canopy forest, permanent streams, numerous vernal pools, intermittent stream beds, and is adjacent to more than 600 acres of Crown land.
A wetland network, which is part of the Crowe River Watershed, as well as diverse forest habitat are maintained inside this stretch of land. Over 40 species of birds call this area home, including Yellow-billed Cuckoo, Pileated Woodpecker, Eastern Wood-pewee and Rose-breasted Grosbeak.
Read more about the Keppler property here: Keppler Nature Sanctuary
4. Connecting Youth to Nature: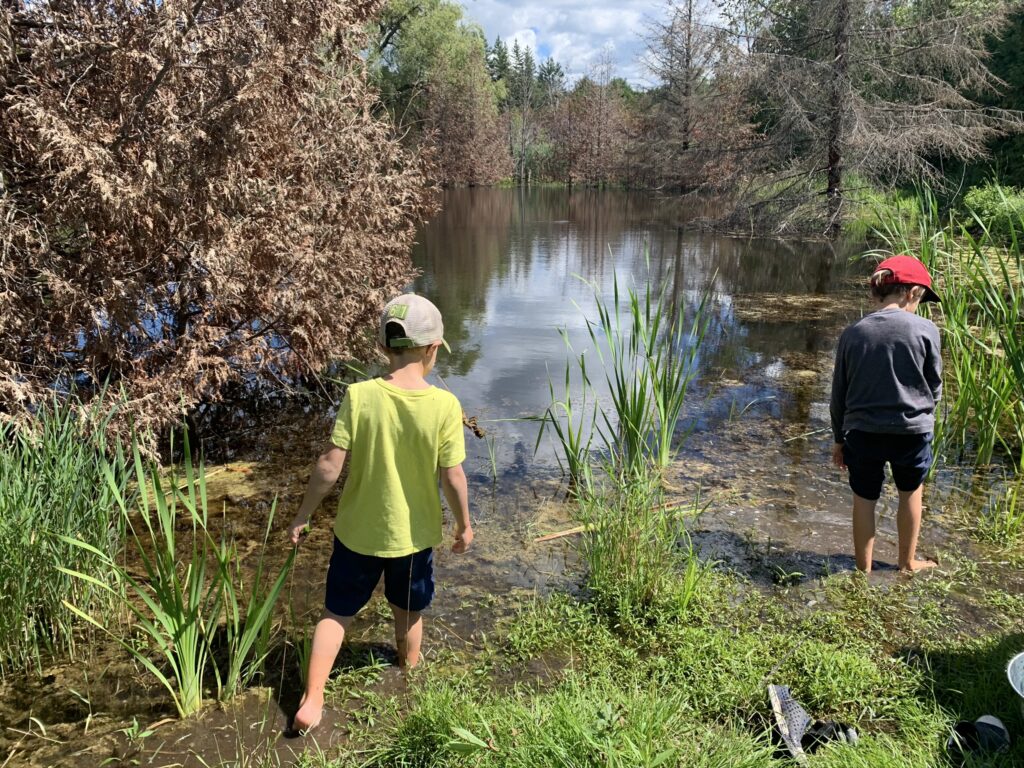 Thanks to our supporters, we are able to connect youth to nature. This summer, Compass Early Learning and Care (Compass ELC) partnered with Kawartha Land Trust to host a TimberNook camp at KLT's Dance Nature Sanctuary. This partnership allowed KLT to support Compass in their mission of bringing children back outdoors and connect with nature.
The wide variety of plants and wildlife habitats at the Dance property served as the perfect setting for the Timbernook program!
To read more about the TimberNook Program at the Dance Nature Sanctuary: Connecting Youth to Nature: TimberNook Program
5. Fleetwood Creek Watershed Initiative: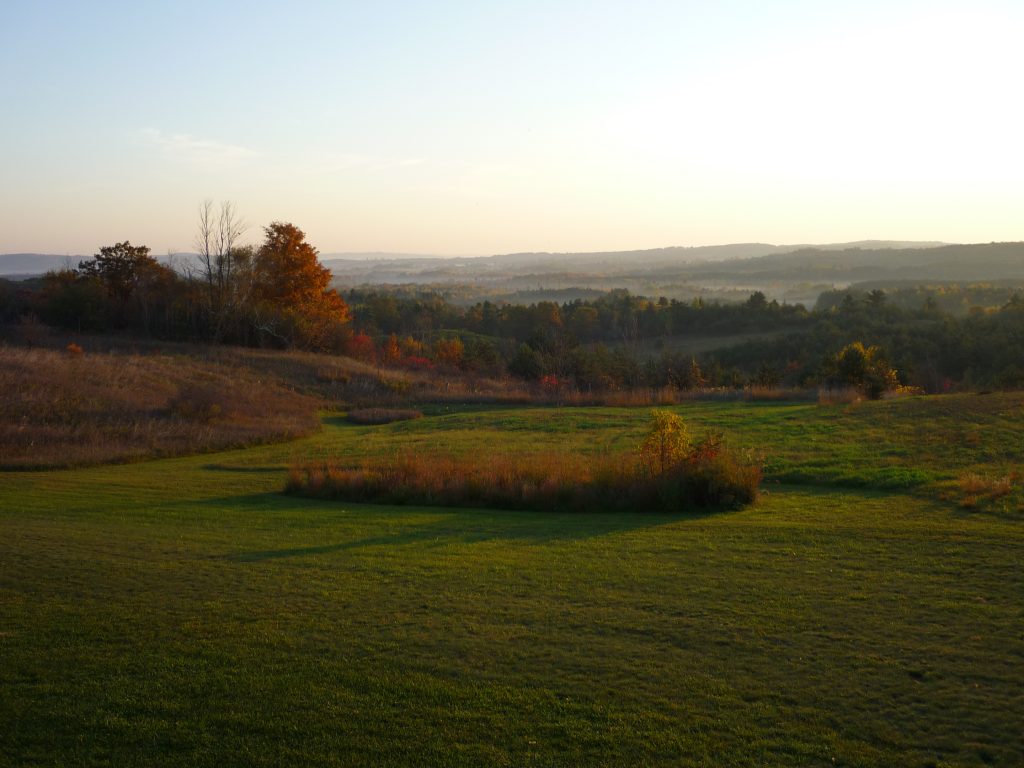 The Fleetwood Creek Watershed poses one of the greatest opportunities to protect biodiversity and water quality in the southern part of the Kawarthas.
Through the Partners in Conservation initiative, KLT worked with private landowners in Fleetwood Creek. to improve land and water stewardship. Some examples of projects completed and/or ongoing include: invasive plant management to protect forest biodiversity, the planting of native tall grass prairies and wildflower meadows to enhance pollinator habitat and more.
Since this Initiative started in 2018, 11 landowners have already participated. This expands KLT's conservation and restoration efforts to an additional 1,000 acres of ecologically significant land
Learn more about the Fleetwood Creek Watershed here: Fleetwood Creek Watershed Info Sheet
Learn about KLT's priorities in the Kawarthas, including the Fleetwood Creek Watershed here: Our Priorities
To make a donation to Kawartha Land Trust: Donate online or donate over the phone by calling 705-743-5599.
Please make your gift to Kawartha Land Trust before December 31st to receive your 2020 Charitable Tax Receipt.
Posted December 17, 2020.