This summer, Compass Early Learning and Care (Compass ELC) partnered with Kawartha Land Trust to host a TimberNook camp at KLT's Dance Nature Sanctuary. This partnership allowed KLT to support Compass in their mission of bringing children back outdoors and connect with nature.
The wide variety of plants and wildlife habitats at the Dance property served as the perfect setting for the Timbernook program!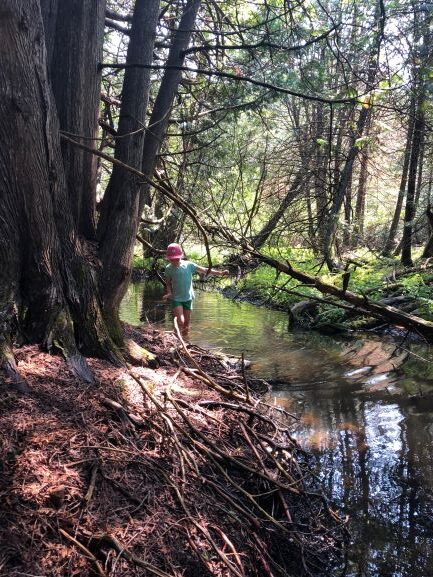 About Compass ELC & Timbernook-Peterborough
Compass is a non-profit early learning and child care organization with 35 licensed programs caring for over 2,500 children in the City of Kawartha Lakes, the County and City of Peterborough, Northumberland County, Haliburton County and the Region of Durham. The uniqueness of their learning environments, including properties like the Dance Nature Sanctuary, allow adults and children to discover the joy of learning together.
Compass ELC became a licensed TimberNook provider in 2018. This made them the first organization in Ontario, and second in Canada to provide this award-winning program. Through the TimberNook program, Compass works to bring quality outdoor programming to children and become a leader in the outdoor education sector in Ontario.
The TimberNook program is designed to get children outdoors again. It works with all areas of child development. The program aims to provide the time and space for children to engage in meaningful play experiences outdoors.
Jenna Trumball, the program lead of TimberNook-Peterborough, said "We fully believe that in order for children to become protectors and champions of nature, they first must have a relationship with it. These relationships are made by getting out and spending time in nature."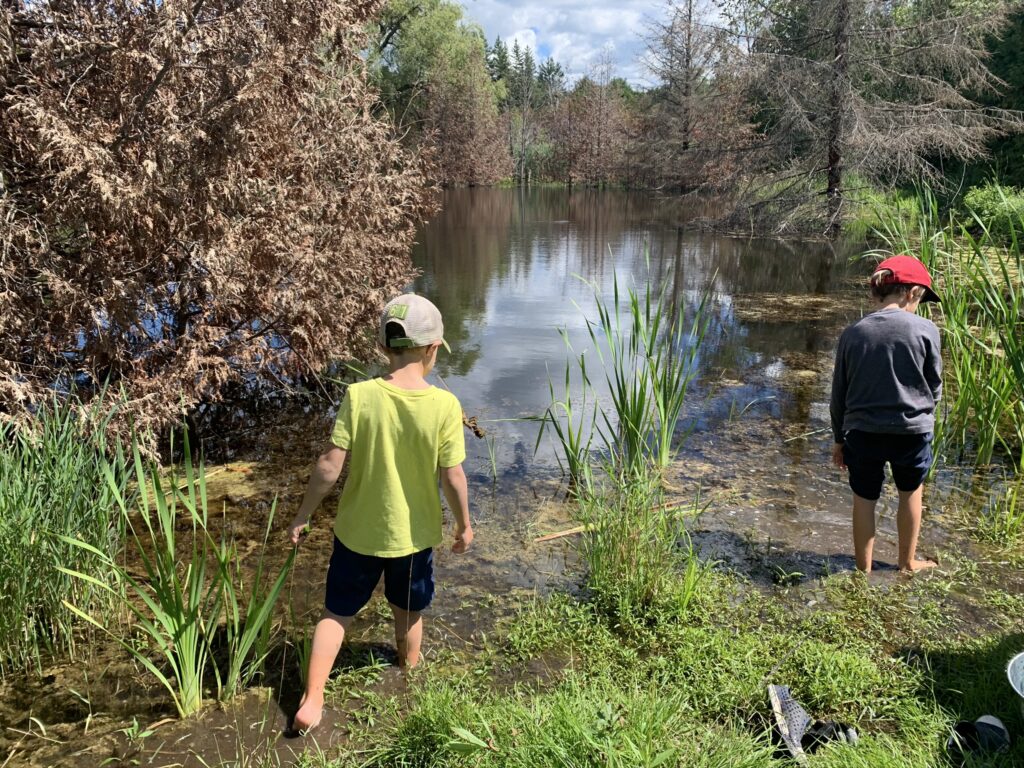 A Day at Camp
During camp, the days at Dance have a 'flow' to them. There is a loose structure to the day, depending on the child camper's interests.
During the day, for every hour of 'structure,' the children have two hours of free play. These larger chunks of time allow and promote the children to engage in deep play. There is a small ratio of children to adults which allows the adults to practice a 'step back, tune in' approach and safely observe from afar during the day.
"This philosophy allows children the opportunity to practice important skills like compromising, problem solving, and engaging with others. Sometimes, we even let them get a little bored, because that's when the true magic and best ideas happen," Jenna said.
TimberNook educators provide provocations that are designed to inspire the children's free play. "Everything at TimberNook is a choice, and so children can decide what they want to partake in each day. This works wonderfully for children with anxiety or troubles with very structured experiences. We like to say, 'everyone can be successful out in the woods!'" Jenna said.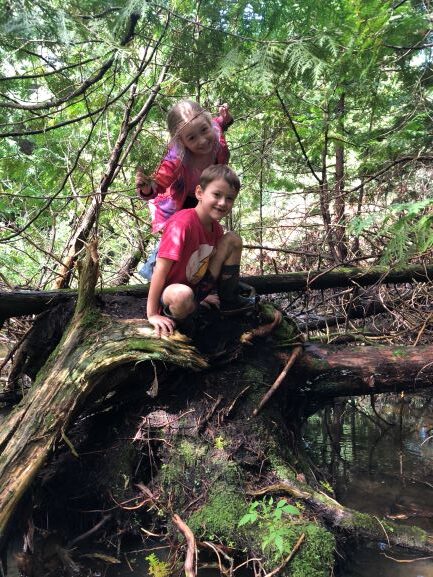 Connecting to Nature at Dance
"We are so grateful for this partnership with KLT. We love everything that the Kawartha Land Trust stands for, and believe that our organizational values align on so many levels," Jenna said.
The Dance property provided many opportunities for TimberNook this summer. They found a perfect space by the creek. This space and the surrounding area provided the children with many new experiences and sensory adventures. About the space, Jenna said, "The natural uneven terrain has challenged the children developmentally, and the varying landscapes have provoked many deep conversations about the flora and fauna found in this space."
KLT has loved the opportunity for the Dance property to provide many valuable and fun experiences this summer. This partnership has helped to educate and connect youth to nature.
Jenna shared one of the best experiences at Dance this summer which was when the children spontaneously engaged in a 'mud fight.' "An entire group of children spent hours squishing in the mud, covering themselves and each other. The joyful laughter that rings out through the forest is truly the reason we do what we do."
Read more about the Dance Nature Sanctuary and its history here!
You can learn more about the history and benefits of Timbernook here. Be sure to check out their upcoming programs!
Posted September 15, 2020.