Protecting Our Land
Our Priorities
The geography of the Kawarthas is rich in the variety of natural, historic and economic variation. Geologically, the region stretches the Oak Ridges Moraine, through the Limestone Plain and into the Canadian Shield, through a unique transition zone increasingly known as "The Land Between." Receding glaciers during the last ice age left their mark on this landscape creating a mix of deep and shallow lakes and river systems, and geological wonders that support many different ecosystems and at the same time, various human activities.
In the south, we have the Oak Ridges Moraine, a significant geological landform unique to Southern Ontario that is celebrated and protected by the Ontario government for its unique and natural abundance. The Kawarthas is also home to the world's second largest drumlin field, eskers and moraine that provide outstanding aesthetic and ecological qualities through our landscape.  A series of freshwater lakes form the Trent-Severn Waterway and are connected through natural corridors supporting riverine and wetland habitats.
As we head north through the limestone plain to the contact point with the Canadian Shield and 'The Land Between,' the landscape transforms from productive agricultural lands to hard rock Precambrian shield that supports a different variety of vegetation and host of species.
The southern portion of the Kawarthas is largely private land while the north is predominantly owned by the Ontario government (crown land), which has established a number of parks on the landscape.  There are a number of First Nation communities in the region with reserve land located in the mid and southern areas of the region.  Their history celebrates the diversity of this region which characterized by careful land and resource use.
For all the reasons described, we think this makes the Kawarthas one of the most interesting places to live, work and visit and well worthy of our care.  The opportunities and lifestyle this region engenders was recently recognized by UNESCO with the area being a Regional Center for Expertise on Education and Sustainable Development.
Protecting Priority Lands
As the Kawarthas is a large and diverse area with a variety of land owners and users, Kawartha Land Trust is one organization shaping the future for this region.
KLT has taken a big picture approach towards working with the community in order to have the greatest possible impact with the resources we raise.
We are the lead participant in the Kawarthas Naturally Connected Collaborative which seeks to identify and prioritize the highest ecologically sensitive areas, enhance efficiency of conservation groups, landowners and resource operators in the region.  This collaborative has established a vision that over 28% of the landscape is significant and worthy of some form of formal conservation.  The implementation measures include private land stewardship, policy and land protection by agencies or organizations such as Kawartha Land Trust.
As a key partner in delivering on the vision of the Kawarthas Naturally Connected Collaborative, our Land Securement Strategy sets out a vision for a protected system of significant natural lands that are both valued and cared for by people across the Kawartha region.
Each of the properties is assessed by the KLT Land Securement Committee which is made up of professionals with experience and expertise in ecology, land use planning, appraisal, business and project management.  And we have a goal to ensure public access to some of these that is compatible with the long term protection goals of these sites and features.
Today, three of our properties (Big Island, Vincent Woods, & Ingleton-Wells) are open to the public with an additional five privately owned properties open for public access as part of the Ballyduff Trails and Stony Lake Trails.   Find out how to access and discover our properties.   We have made an ongoing commitment to ensure public access on our protected lands where it is compatible with overall conservation with the land or its features.
Details on Priority Lands for Securement
Current science suggests that at least 30% of a region's natural cover must be maintained to retain ecological functions. Canada and Ontario, through the Aichi protocols of the International Convention on Biological Diversity, have set the goal of protecting 17% of a region's natural landscape. The contribution of KLT`s secured lands and conservation leadership across the Kawartha region is essential in order to achieve these targets and support the well-being of our natural and human communities.
The Kawartha Land Trust (KLT) has secured 14 properties and assisted conservation partners with another 11 sites over its 15-year history. Applying this experience and looking forward, this securement strategy incorporates a vision, diverse approaches, operational activities, and criteria to guide KLT securement practices over the next several years.
Securement Approach
The securement of properties, whether by fee simple or conservation easement agreement, by donation or purchase, is a typically lengthy process that includes long-term negotiations with both potential, and confirmed, landowners.
The following are the priority features in the Kawarthas that are the focus of KLT's securement activities. 
Long Natural Shorelines (Lakes, Rivers)
Prairie Remnants
Alvars and Limestone Features
Oak Ridges Moraine
Unique Topographical Features (e.g., drumlins, eskers, hilltops)
Large Woodlands
Major Corridors (The Land Between, other landscapes and linkages)
Important Cultural Sites
These priorities reflect distinctive features of the Kawarthas which are critical for maintaining ecological functions and the character of the region. Many of these may be further refined and detailed through updated information, landscape analyses and mapping, and from initiatives such as Kawarthas Naturally Connected, natural heritage systems planning, and the Great Lakes Conservation Blueprint for Biodiversity.
A Vision for the Future of the Kawarthas
Kawathas Naturally Connected – Preferred Scenario_KLT Properties
Schipper Property – Gamiing Nature Centre
Kawartha Naturally Connected Maps & Resources
Fleetwood Creek Watershed Initiative: Partners in Conservation
KLT is taking a new approach to protecting land and water in the pilot area of Fleetwood Creek Watershed. Not everyone can donate their land or enter into formal conservation easement agreements. The Partners in Conservation project assists landowners improve and protect the environmental health of their properties.
What makes the Fleetwood Creek Watershed significant and worth protecting?
The land and water of the Fleetwood Creek Watershed is some of the most important in our region. It has been identified as having an outstanding amount of connected natural lands and good water quality. These natural spaces contribute to climate change resilience. They also benefit wildlife habitats and high water quality.
Many landowners in this area have been caring for and enhancing their land for decades. It is because of the choices they've made on their properties that have helped to keep this region in good ecological health.
Interesting features: Fleetwood Creek Watershed
KLT's Partners in Conservation project
Through this initiative, KLT works with interested landowners. This work includes landscape analysis to deepen their understanding of the natural property and the development of site-specific stewardship guides. The guides recommend steps landowners can take to protect and improve the land. KLT assists with land stewardship planning, and connects landowners with other available resources.
For example, pine and spruce tree plantations were planted throughout Fleetwood Creek with the intention that they would be thinned 20 years later. Without thinning the plantations grow into healthy forests that help to combat climate change. Many landowners don't have time or capacity to hire a forestry professional, and many forestry professionals are not interested in working on smaller, individual sites. KLT is working with the Ontario Woodlot Association to assist with the thinning of the trees.
Since this Initiative started in 2018, 11 landowners have already participated. This expands KLT's conservation and restoration efforts to an additional 1,000 acres of ecologically significant land. This improves aquatic connectivity, and habitat diversity, beyond the over 4,000 acres of formally protected land.
Building on the significant community interest and success, KLT's goal is to bring more landowners into the program and use this model to expand to other environmentally important areas in the Kawarthas.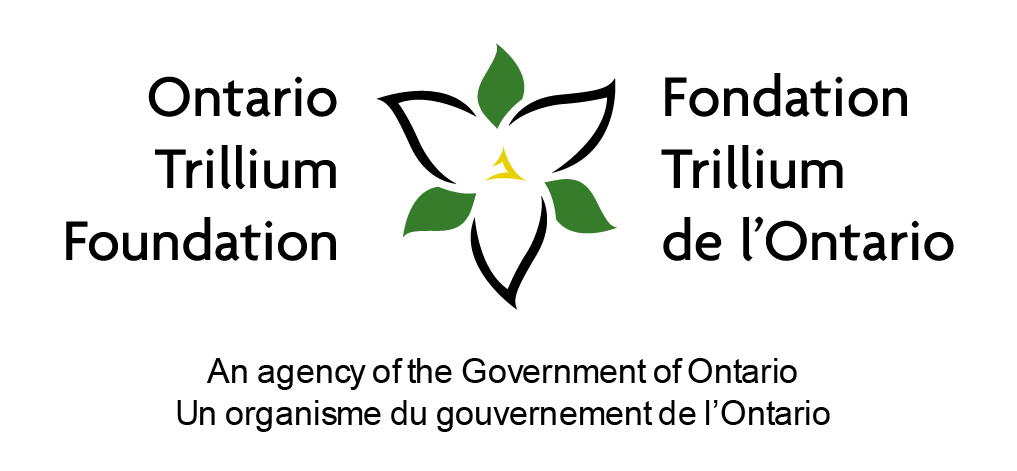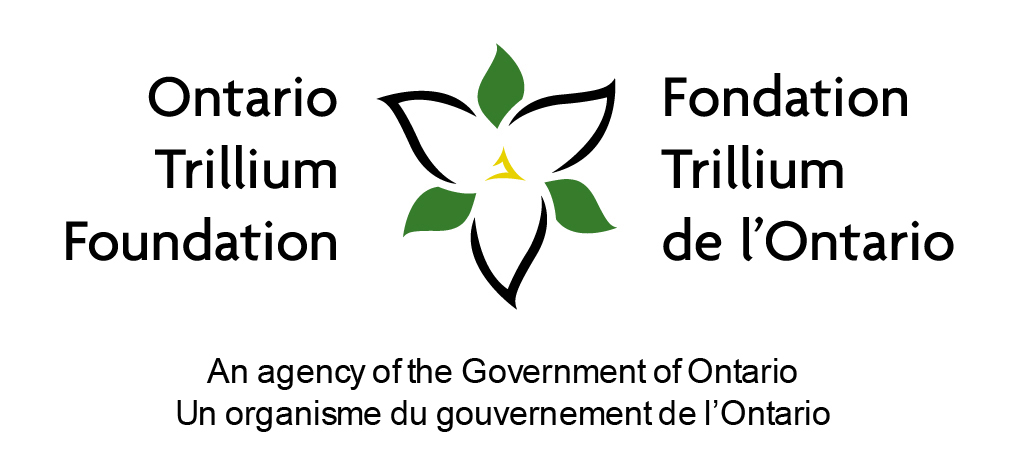 The Ontario Trillium Foundation is an agency of the Government of Ontario, and one of Canada'a leading granting foundations. OTF awarded more than $120 million to some 700 projects last year to build healthy and vibrant communities in Ontario.