Bill Crins has been involved in Conservation Biology since starting his career in the field in 1972, as a Naturalist in Algonquin Park.
In 1978, Bill completed a B.Sc., specializing in Botany at the University of Guelph. He then completed M.Sc. and Ph.D. degrees at the University of Toronto studying the taxonomy and evolution of various groups of sedges in the genus Carex. His academic career continued with post-doctoral positions, first at the University of British Columbia, studying tarweed evolution with Dr. Bruce Bohm. This was followed by New York State Museum in Albany, where he studied the systematics of various groups of plants.
Bill worked at Algonquin Park for the summers of 1972-78. As a graduate student, he conducted biological inventories of Provincial Parks and Areas of Natural and Scientific Interest in Southern Ontario. Bill then worked as an environmental consultant for Geomatics International in Burlington. He started as the Regional Ecologist with the Ministry of Natural Resources (MNR) in Hunstville in 1991. Like many others, it was the MNR that brought Bill to the Peterborough Area. In 1998 he took the position of Senior Conservation Ecologist with the Natural Heritage Section in Peterborough.
Up until his retirement in 2016, Bill worked in various positions on Natural Heritage Areas and Species-at-Risk conservation with the MNR. He ended his career as a Coordinator in the Parks and Protected Areas Policy Section.
There is a natural connection between his professional life and his involvement with KLT. Bill was first introduced to KLT and our work by KLT's past Executive Director Ian Attridge. He was recruited for the Land Securement Committee in 2015 and has been a member ever since. Currently, Bill is the Chair of KLT's Securement Committee.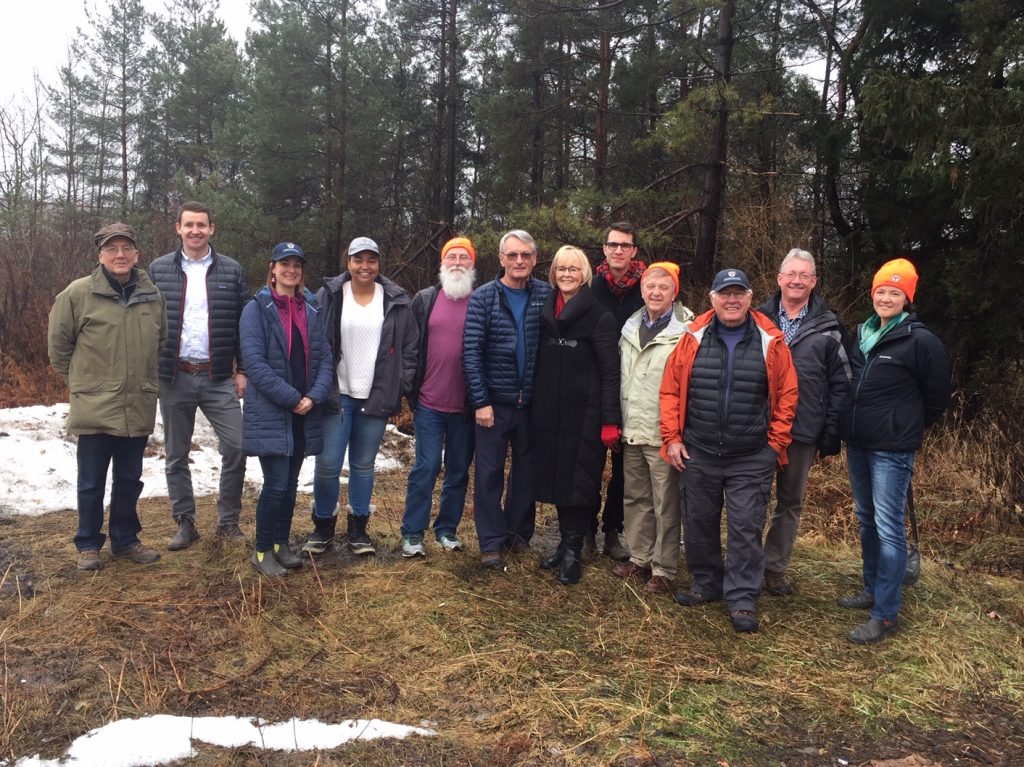 "I feel that land securement through land trusts is the way forward regarding biodiversity conservation in the settled south of Ontario. There are too many encumbrances for the government to make much headway, and the land trusts are locally-based organizations that can relate more directly to landowners and donors. Progress in the protection of land is tangible and much quicker than in government" he said.
Since his retirement, Bill has volunteered with KLT and is a member of the Rotary Club of Peterborough. He also co-teaches a course on protected area ecology and management at the University of Toronto. When not volunteering or teaching, Bill enjoys spending time outside enjoying many activities. These include; hiking, birding, botanizing, photographing, and viewing all elements of biodiversity. His other, non-outdoors hobbies include stamp collecting, curling, listening to folk and classical music, and watching soccer.
Luckily for us, Bill enjoys his time working with KLT, "I enjoy working with all of the staff, volunteers, board members, and trustees. I particularly enjoy visiting new properties and documenting the interesting elements of biodiversity that are found on those properties. I also feel that the volunteers are well treated and respected by the staff" he said.
During his time with KLT, Bill has had many favourite moments. Many of these include times he joins site visits of secured and potential properties.
"I've enjoyed all of my activities with KLT, but I particularly enjoy site visits. One of my earliest site visits was to Boyd (Big/Chiminis) Island (and I've been there a few times since) with Ian Attridge and Janet Kelly. We spent quite a bit of the day exploring the island, including the alvars, forests, interior successional fields, and shores. We also had a shore lunch at one of the limestone outcrops on the east side of the island on a really beautiful day" Bill said.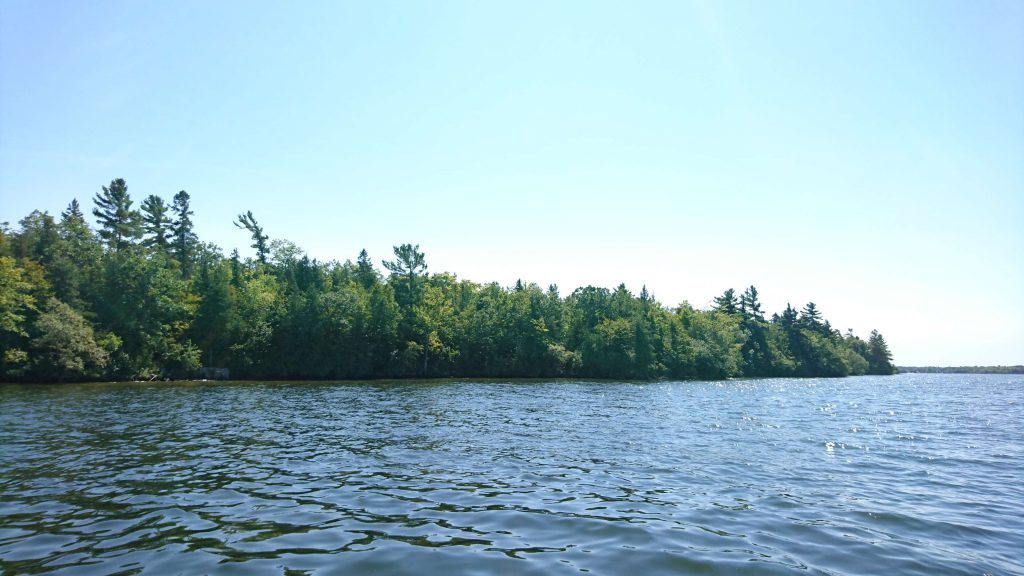 When asked what he wished everyone knew about KLT he shared that he thinks people should know that KLT has dedicated staff and volunteers. Everyone cares about the ecological values and the lands on which they occur within its landscape. Donors can be assured that their land or their funds will go to a caring organization. An organization that will manage lands for their ecological values in perpetuity.
In case you missed it: Bill Crins was recently a panelist for KLT's "Legacy of Conservation in the Kawarthas" Webinar. This event celebrated World Conservation Day on July 28th. Bill joined a panel with KLT's past Executive Director, Ian Attridge, and Cambium Aboriginal's Manager of Environment and Consultation Gary Pritchard. You can watch a full recording of this event, here!
Posted August 20, 2020.