KLT staff and volunteers in the field during data collection at Fleetwood Creek Watershed.
When COVID-19 hit, like many organizations, Kawartha Land Trust had to figure out the way forward. So far it continues to be both a challenging and inspiring experience.
It's been challenging for many reasons. John Kintare, KLT's Executive Director, has found it "hard to make concrete plans on ever-changing government regulations, public health advisories, support program requirements and community perception."
It has been "frustrating because we are often unable to meet with our volunteers and land donors face-to-face to build relationships with them and thank them for all that they do" John said. There is so much we want to, and must, do in the next few years, and some of it is impossible during a pandemic.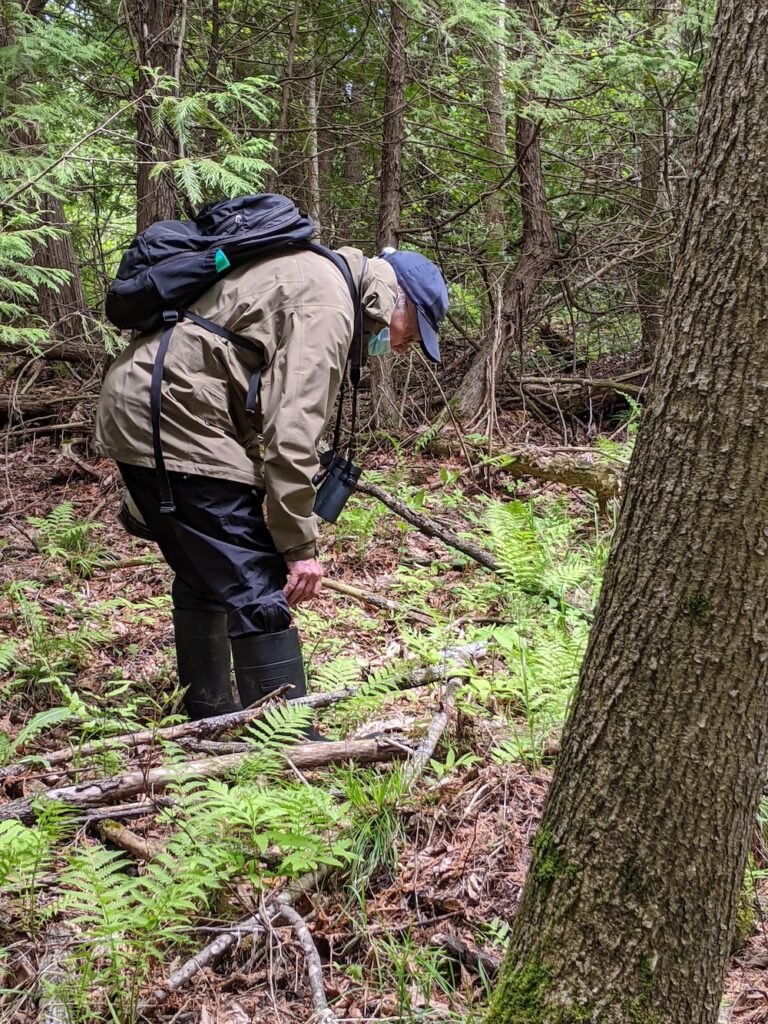 The spring and summer are usually filled with many volunteer events at KLT properties. More than 500 people participated in these events last year! In 2019, we hosted property celebrations and many successful volunteer events and activities.
This year, as we can't gather in large numbers the way we have in the past, we've had to change the way we work. This meant figuring out how to do online events. It also meant figuring out safety protocols and getting supplies. We needed to get masks, sanitizer, and extra tools needed for ongoing land stewardship.
"Most of our changes have resulted from the disruption of having less staff, and not being able to plan until recently. Many of our activities occur before the 35-degree weather comes so we missed our chance " Thomas Unrau, KLT's Land Stewardship Manager said.
Our team also transitioned to working remotely. We find that we miss the physical interaction. Not only with each other as a team, but with our volunteers and partnering organizations.
KLT's Land conservationist specialist, Tineasha Brenot, found "the few stewardship workdays that we have had have been valuable to us."
We're grateful to the stewardship team of staff and volunteers working under COVID-19 conditions for doing the work necessary to keep our trails open. "We continue to be amazed at people's efforts and interest in caring for our lands," said Thom.
We are also "fortunate that we have been able to continue work with landowners through our Partners in Conservation program" while following safety protocols, Tineasha said.
It's been inspiring "because as life has slowed down (for some of us) during the pandemic, it seems that people have put more thought into what is truly important. It is inspiring to see that the environment and conservation are high on that list" John said.
COVID-19 has given us "a unique opportunity to see how adaptable we are. It's also highlighted how much of an impact we can make despite the challenges we are facing" Tineasha said.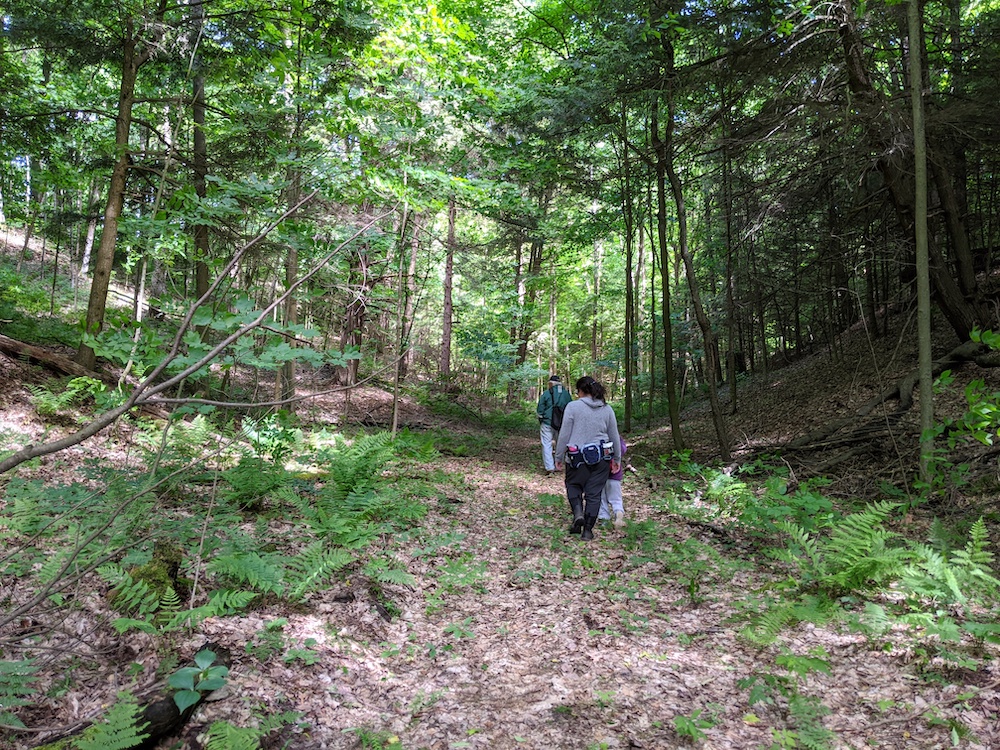 Even though we can't gather in large groups this year, KLT's trails are open for safe, physically distanced hikes and use! Visitors to KLT trails must practice physical distancing and follow trail guidelines. You can read the full guidelines here!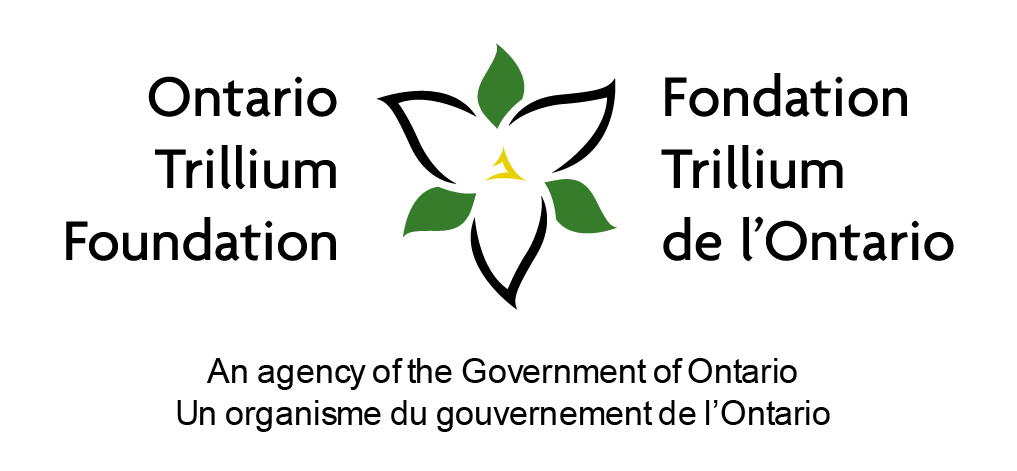 The Ontario Trillium Foundation is an agency of the Government of Ontario, and one of Canada'a leading granting foundations. OTF awarded more than $120 million to some 700 projects last year to build healthy and vibrant communities in Ontario.
Posted July 20, 2020.