KLT's new interns at the Dance Nature Sanctuary: (L-R) Jessie Lozanski and Rachel Toobey
By: Marnie Clement, KLT Volunteer, Development Committee
There will be two new faces out working on Kawartha Land Trust (KLT) properties this fall!
This summer there was a lot of work KLT was not able to get done because of COVID-19, and two Canadian Conservation Corps interns have been hired to do fall Buckthorn removal, herbicide spraying, trail maintenance and other stewardship tasks.
Jessie Lozanski and Rachel Toobey have taken up residence on the Dance Nature Sanctuary Property and will be with us until November.
Jessie is keenly interested in conservation and is currently working towards publishing a book where conservation and the human place in nature are running themes. She is also an avid hiker, having hiked 1,000 miles of the Pacific Crest Trail. Oh, and she is also an accomplished oil painter!
Jessie says she is looking forward to experiencing hands-on conservation with Kawartha Land Trust and getting to know the beautiful Kawartha region!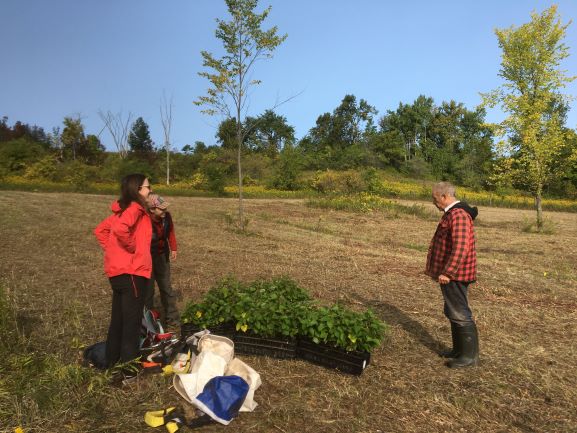 Rachel recently graduated from Memorial University in Newfoundland with a Masters degree in Environmental Policy. Prior to that she completed her undergraduate in Geography and Environmental Studies at McMaster University.
She was a member of the Outdoor Club at McMaster and enjoyed working with great people and exploring parks. She also loves going on canoe trips and introducing new people to natural areas.
Rachel says she is excited to join the KLT to increase her field identification skills and spend the fall outside.
If you spot one or both of our new interns out working on a KLT property this fall, be sure to stop and introduce yourself!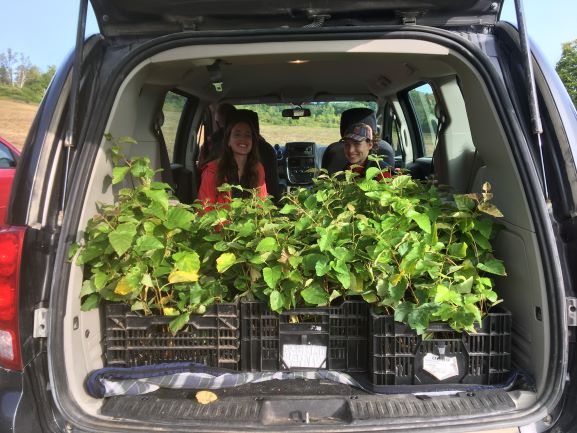 Posted September 15, 2020.