KLT Response to Covid-19 Update: Guidelines for Trail Use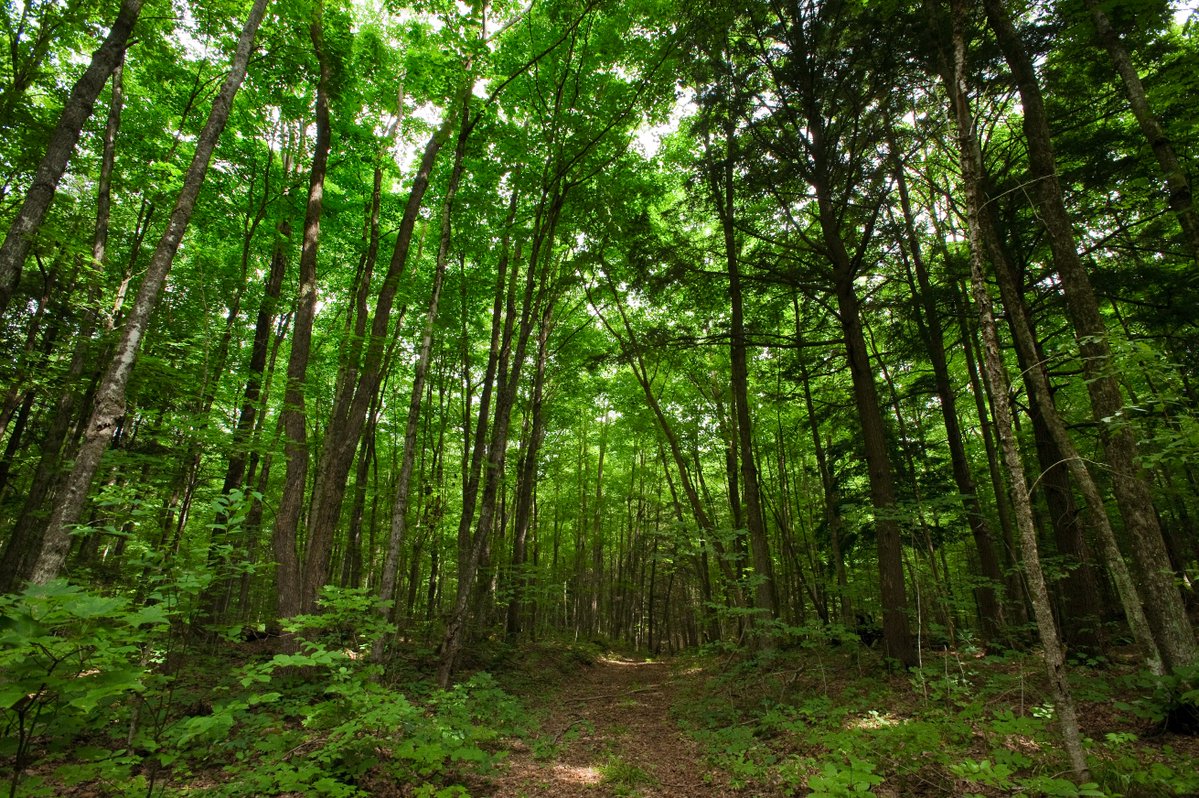 The staff and volunteers at Kawartha Land Trust understand how conservation and natural areas provide many health benefits in these uncertain and stressful times. We believe it is important to allow responsible access to natural areas where conditions allow. With your help we can keep some of our natural areas open for access.
KLT Trails Update
In response to COVID-19 and the social distancing guidelines provided by government and public health agencies we have some updates regarding use of our public properties and trails.
Our Stony Lake Trails, Cation Wildlife Preserve Trails, John Earle Chase Memorial Park and the Ballyduff Trails will remain open to public access but all visitors are required to follow KLT's guidelines for accessing trails.
Guidelines for Using KLT Trails
Masks are now highly advisable. Individuals must practise social distancing and remain at least 2 metres (6ft) apart on the trail and at trails heads and parking areas. If unable to maintain 2m distance from others, please wear a mask.
Please do not congregate in any areas.
If you are sick, or have been in contact with someone that is sick, please stay home.
If you are subject to a quarantine or social isolation order, please stay home.
Please only visit the KLT trails location closest to you to prevent unnecessary travel.
Limit the size of your group, large gatherings are not acceptable. At the present time, the Government of Ontario is restricting gatherings to five or fewer people.
Leave no trace: please take all your garbage with you and help us keep our protected properties clean. Garbage cans will not be available.
Be extra cautious when engaging in recreational activities to avoid injury and/or getting lost.
Stay on marked trails to avoid disturbing sensitive vegetation and wildlife, and getting lost.
Conduct a tick check as part of your regular routine once you get back home. Ticks are active when the temperature is above freezing.
All dogs must be leashed when on KLT trails.
For more information on KLT trail guidelines and changes to our response to Covid-19 check our website for updates or contact info@kawarthalandtrust.org.
View our KLT Trails Guidelines poster here.
Hiking can be a fun and exciting form of physical activity. As with most physical activities, you will need a few things to be prepared before heading out to our trails. For more information on how to protect yourself and loved ones while on KLT trails click here: Hike Smart!