Image: Brian volunteering and promoting KLT at the Coboconk Fresh Water Summit
By: Patricia Wilson, KLT's Community Conservation Coordinator
Anyone who knows Brian Preiswerck knows that it's hard not to smile at his constant enthusiasm when hes talking to you about Kawartha Land Trust's Cation Wildlife Preserve, of which he and Guy Wagner are co-lead stewards of.
On working closely with Brian, KLT's Land Stewardship Manager, Thom Unrau said, "Brian has been a huge part of caring for the Cation property. Not just because of his work on the ground but because his attitude and reverence towards this protected place inspires me and others. The photos and reports he sends me always make me wish I was right there with him, enjoying the beautiful property and they remind me of why nature matters"
Brian joined our volunteer team just over a year ago and has been an incredible asset to KLT – and was instrumental in the extensive work required to clean up the landscape and establish the trails at Cation.
Brian was in the Navy for 25 years, and after retiring and moving to Ontario, he worked at Ontario Power Generation for 15 years.
Now fully retired, Brian is finally free to enjoy and explore nature with his spare time! This is what led him to joining the Peterborough Outdoor Adventure Meetup Group lead by two dedicated KLT volunteers, Sandra Dimock and Bob Orrett. Sandra and Bob organize meetup hikes on some of KLT's properties.
"At the beginning of each hike they start off with a speech about KLT and what the organization does. It's very near and dear to their hearts" Brian recalls. It was these speeches about KLT which got him curious about the organization and inspired him to also get involved.
One of Brian's first volunteer experiences was working at Cation to remove fencing, tear down old dog kennels and remove piles of dumped garbage and debris . Being there from the very beginning, Brian has had the unique opportunity to watch the property transform.
"Every time I go, I discover something new. There's wildlife all over the place" Brian said. "It really shows you how land can bounce back and the resilience of everything."
When asked about what his favorite part about stewarding Cation was, he shared that it's the diversity and discovering new things while at work on the land that he enjoys most.
"It is so diverse there. I like the peace and quiet and beauty of the place. Hearing all the birds and seeing the wildlife. You can sit on the trail for 10 minutes and everything calms down and you can see all types of wildlife."
Through being on the property on a weekly basis, and exploring it in its entirety, Brian could see the diversity firsthand, observing wildlife signs such as beavers moving full trees to various tracks from bears, coyotes and moose!
These observations led him to come up with the idea for KLT to put trail cams on the property to observe the diversity of wildlife he encounters daily.
Everyone was blown away the wildlife that was captured; which was everything from Belted Kingfishers foraging to a mother Moose and her calf walking through the swamp. The videos and pictures Brian has been able to capture are regularly featured on our social media's #TrailCamTuesday posts. Some of the work Brian and Guy have done on the property can be seen in the video below filmed by Bob Orrett.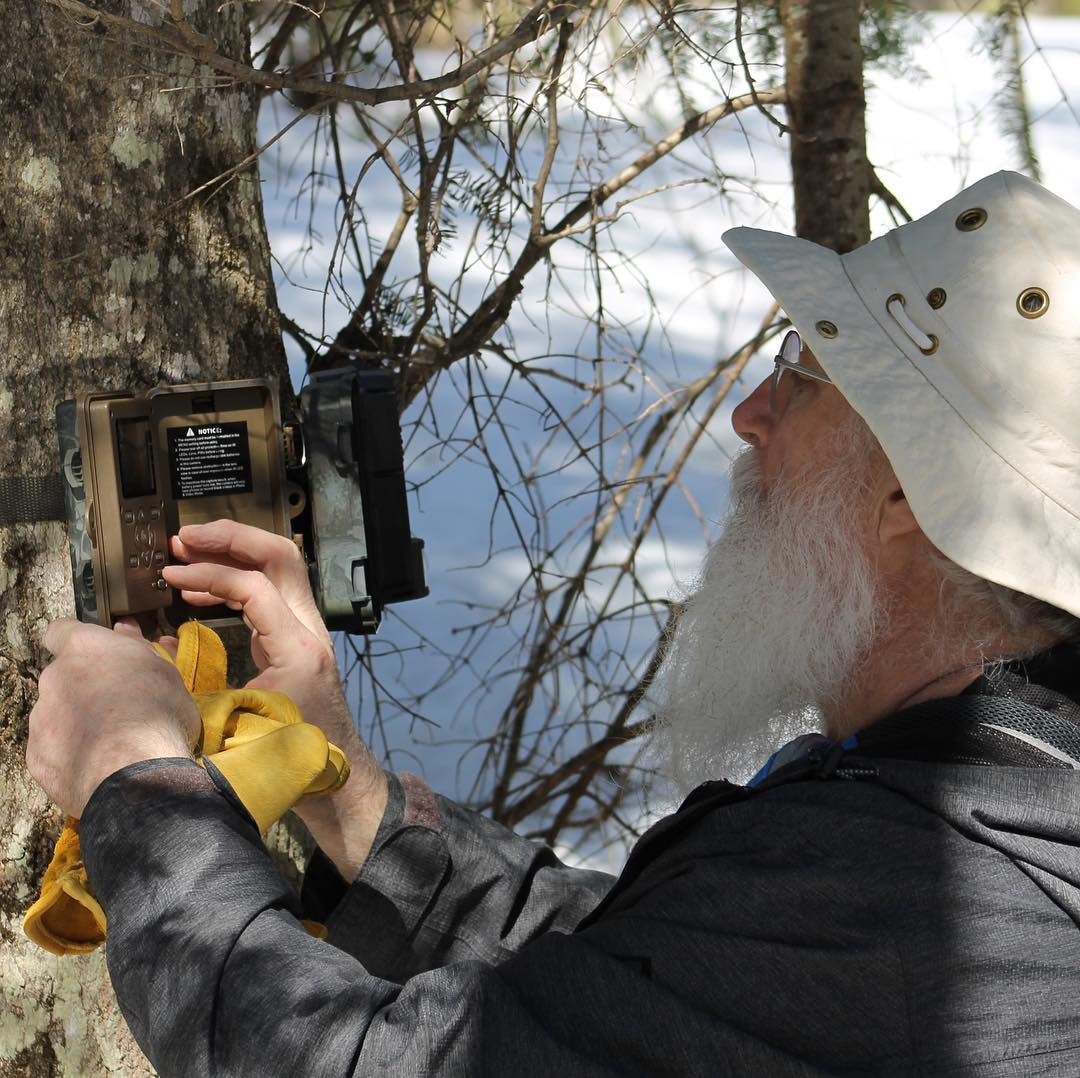 Brian strongly believes that its important to protect our natural areas.
"With increasing pressure on the parks system and human encroachment and development, it is more important to keep area preserved to assist in keeping biodiversity. It is nice to have Cation as a place to come and sit and enjoy nature, especially right now with everything going on in our world" Brian said.
KLT wanted to recognize Brian and the many hours of work he has dedicated out on the Cation Property as he leaves KLT to embark on a new journey in Elliot Lake. As sad as we are to see him go we know that he will continue to get involved in conservation work and share his passion and appreciation of nature with a new community of people.
"Brian has been such a delight to work with, he's so passionate about nature and he's also got a great sense of humor which made our long workdays hauling old fencing and debris at Cation way more enjoyable. What I'll miss most is our carpool conversations and the daily messages from Brian with updates and photos, teasing me for being stuck in the office while he got to call the outdoors his office daily." Patricia Wilson, Community Conservation Coordinator at KLT.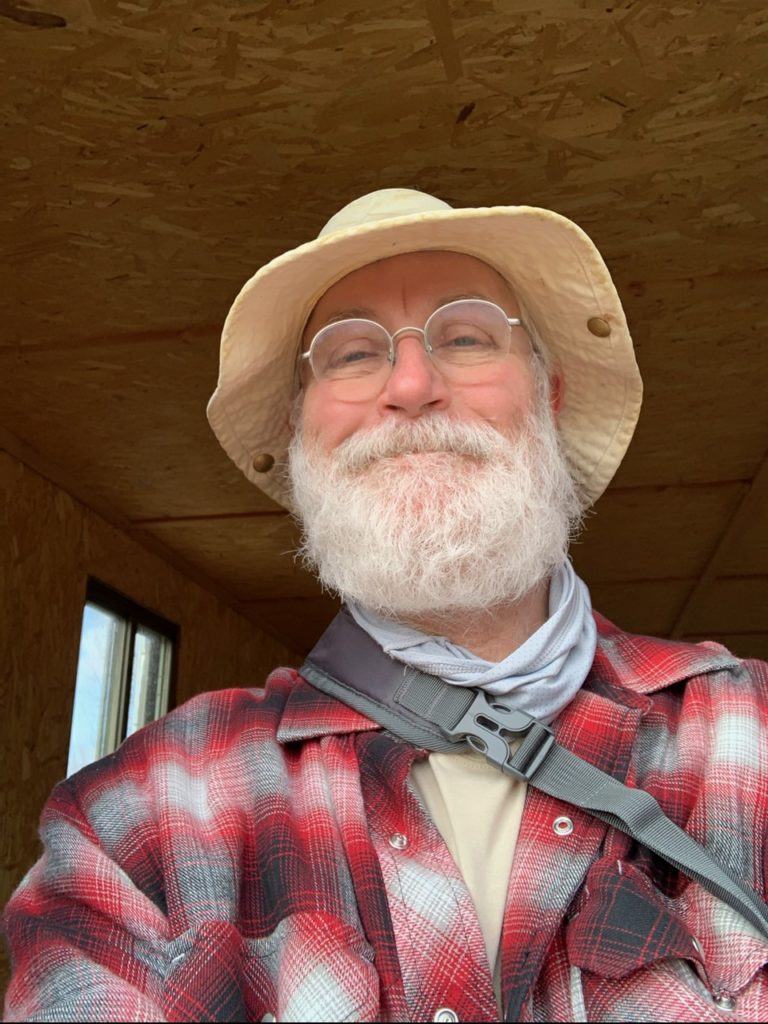 Best of luck with everything Brian! We wish you nothing but the best and look forward to the days when you come visit and we can hike together on Cation!
Posted April 17, 2020.