Tara King (far left) with KLT staff members Camille Cooper, Patricia Wilson and Rachel Rutherford
By: Marnie Clement, KLT Volunteer, Development Committee
Sometimes it's possible to be happy and sad about the same thing, and that is how many of us feel with the news that Development Manager Tara King is leaving Kawartha Land Trust (KLT) for a new opportunity.
We're sad to be losing such a valuable member of our team but happy that Tara has found a wonderful new opportunity and will be advancing her career in a move to Sir Sandford Fleming College.
Since joining the organization in June of 2016 she has been the glue that binds the Development Committee together, making it an effective and productive group. Most meetings, committee members were left exhausted after listening to Tara's update of all she had accomplished and done since the meeting the previous month.
Tara's departure brings many thoughts and memories to mind and her colleagues agreed to share a few thoughts about working with Tara.
Operations Manager Anna Lee says what has made the biggest impression on her has been how Tara works.
"She is not loud, but has a strong presence," Anna said. "She is passionate about the mission of the KLT, and is equally passionate about the well-being of those around her."
Anna said this means Tara has been able to cultivate genuine relationships with her co-workers, volunteers and donors.
"Her ability to observe a situation and step in with support when things aren't going as planned, encouragement for a job well done, or reminding us that time for fun and celebration is good for both the soul and productivity," she added.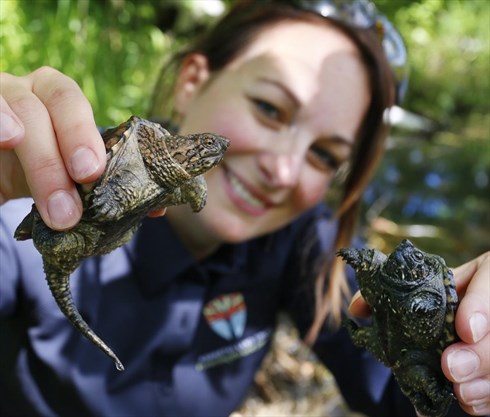 New Executive Director, John Kintare was immediately impressed with her ability to organize and deliver high quality events.
"Something special about working with Tara has been to experience her incredible ability to execute well planned, productive events and to make everyone feel welcome at them regardless of their connection to KLT," he said. "She is truly a master at setting the scene for success and ensuring that everyone is included and valued."
Development Committee chair Eva Kennedy said she has enjoyed working with Tara, and that she has an impressive depth of knowledge of philanthropic strategies, fundraising and marketing.
"Tara is environmentally conscious and very committed to protecting our natural environment," Eva said. "Her passion and ability to motivate people have contributed greatly to KLT's conservation accomplishments."
A final word from Thom Unrau, the Land Stewardship Manager. Thom says that he has always found that Tara is strategic and thoughtful and shows leadership when needed and helpfulness when the team has needed her support.
Among his favourite memories are of a time when everyone was working frantically on a Friday evening to submit a last minute grant opportunity, but missed the deadline by one minute. Thankfully, they were able to celebrate success when KLT received the grant on the next round.
"Exploring our properties, paddling trips on the Indian River, sharing parenting successes and struggles, Tara has been a great colleague and friend," Thom said.
Good luck in your new challenges Tara. We all look forward to seeing you out on the trails and at KLT events in the future!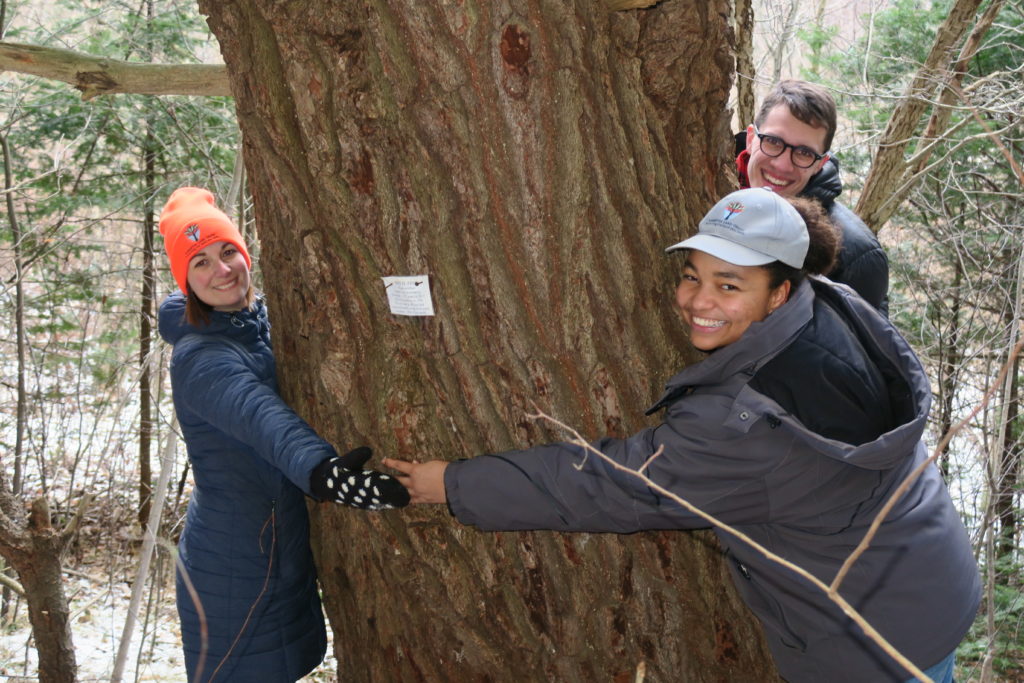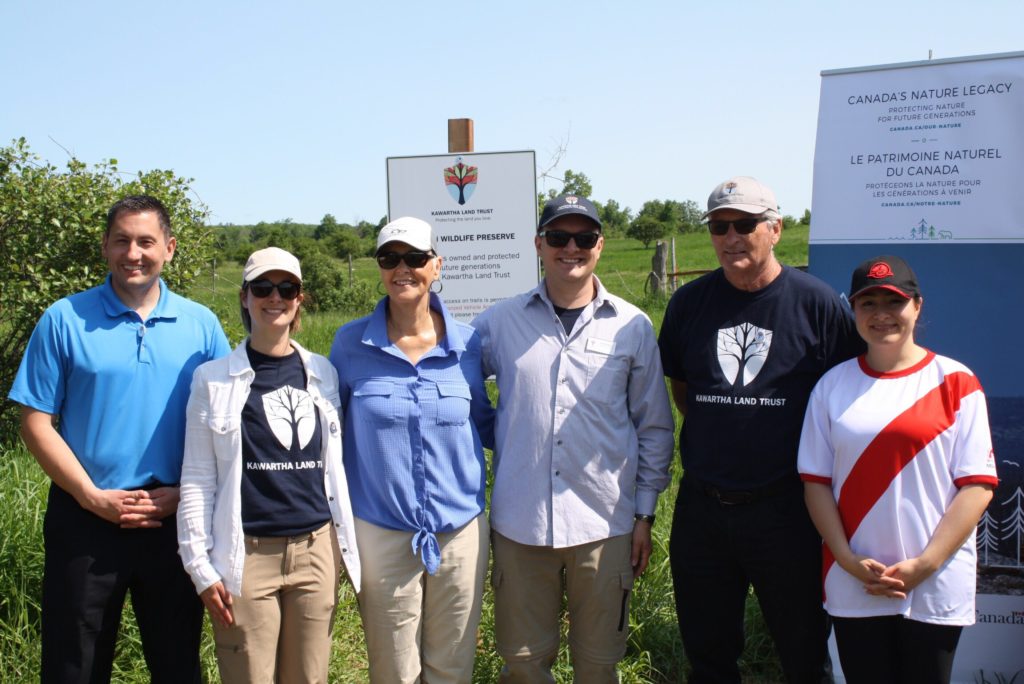 Posted January 31, 2020.