Stony Lake Trails Appreciation Day!
On Saturday, July 6th approximately 30 people joined KLT at Viamede Resort for our Stony Lake Trails Appreciation Day!
The event began with brief opening remarks from KLT Executive Director, John Kintare and Land donor of the Ingleton-Wells property, Ralph Ingleton.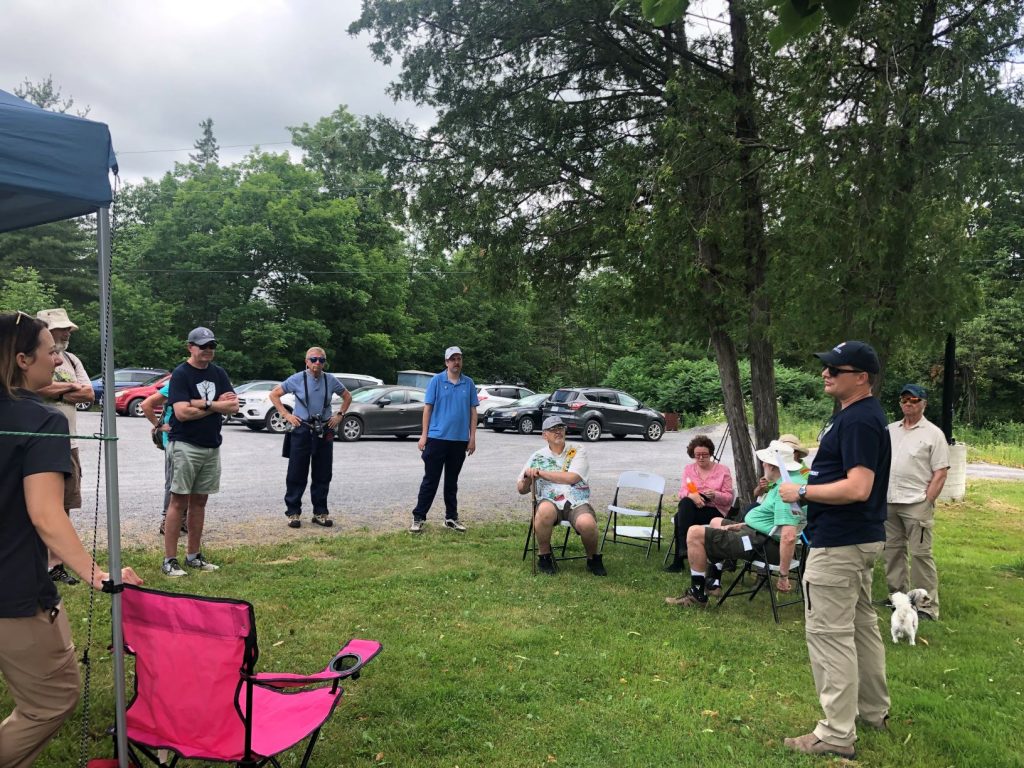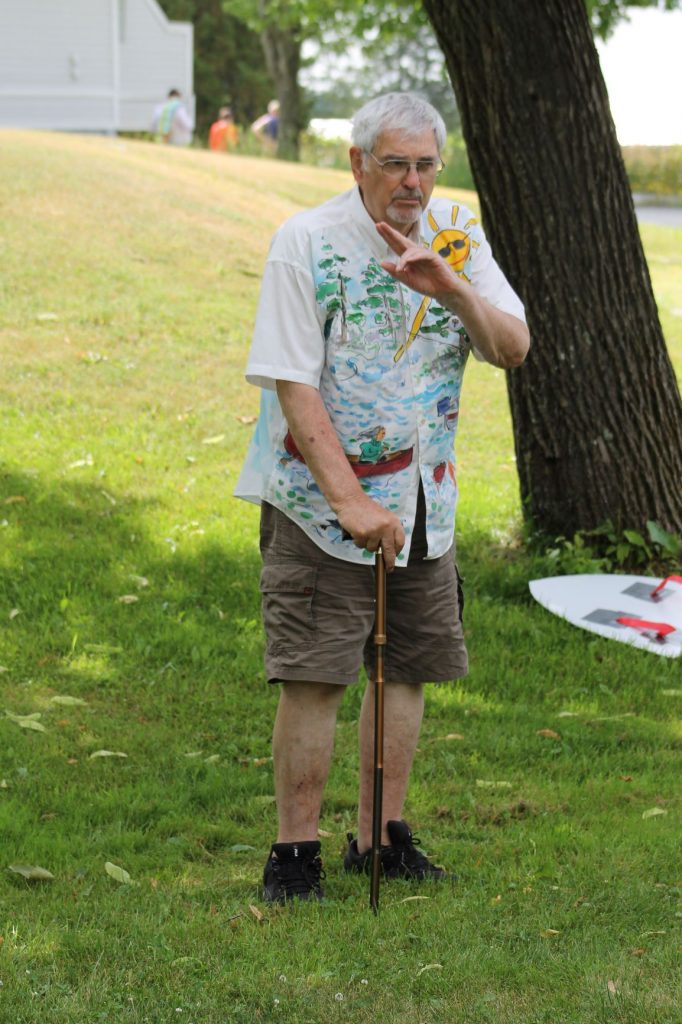 Land Donor Ralph Ingleton detailing the history of the Stony Lake Trails
Attendees then split up and headed out on three separate guided walks of the trails. There was two slow-paced interpretive hikes lead by experienced naturalists, one of the Viamede 'Blue' trail and another of the Jeffrey-Cowan Forest Preserve Trails. There was also a two-hour, quicker-paced group hike of the entire trail network!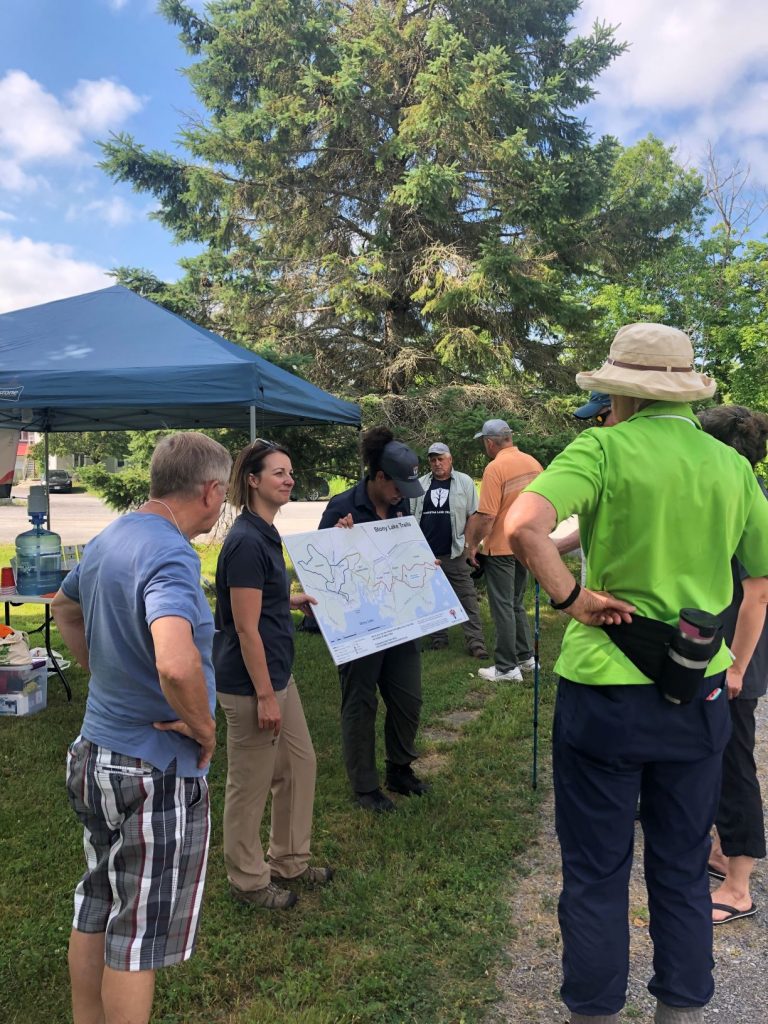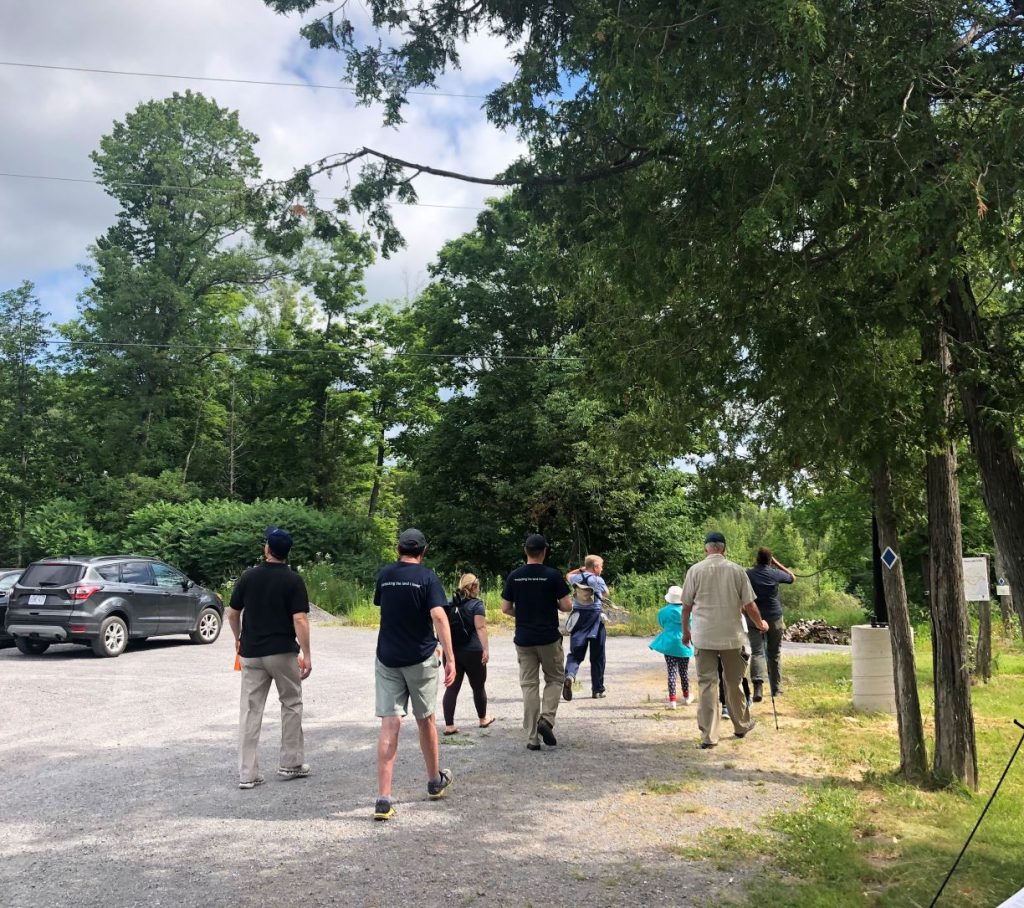 We'd like to say thank you to everyone who came out to this event! By coming out and showing your support you helped us show our appreciation for this spectacular trail network and to everyone who helped make them possible!
Its been three years since we officially opened the Stony Lake Trails network and it would not have been possible without the support of many donors, volunteers and neighbouring landowners, who have assisted with location and maintenance of the trails.
This 10 kilometer trail network boasts scenic views of Stony Lake, hiking experiences from moderate to intermediate, benches at resting areas and abundant opportunities to view wildlife!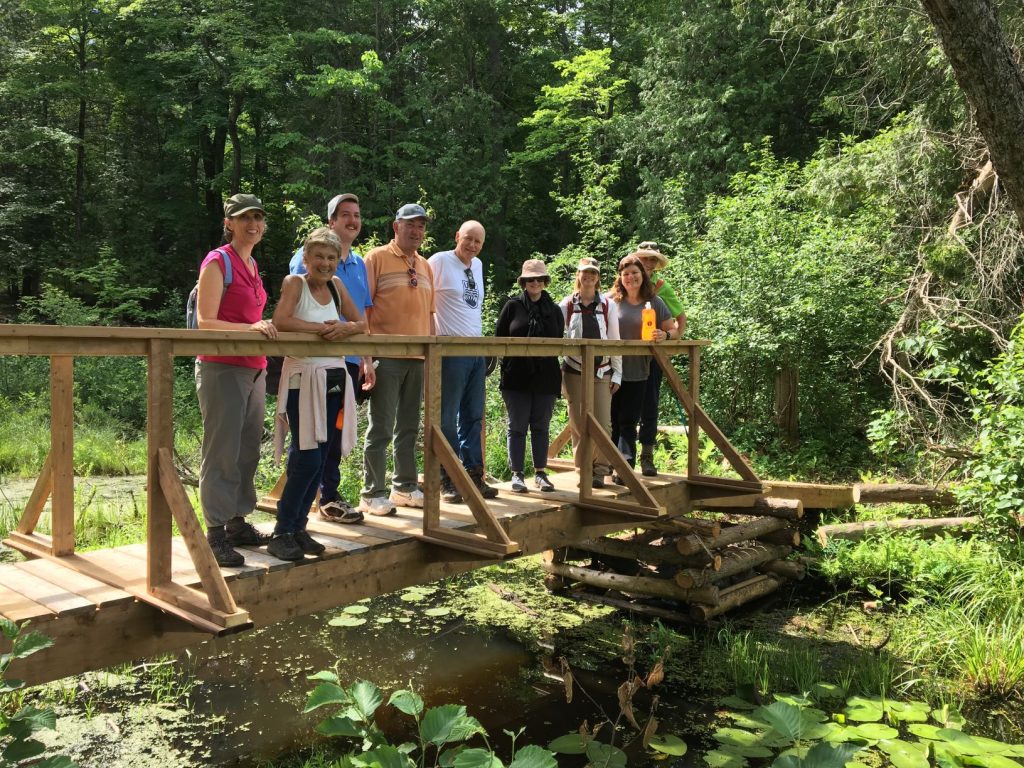 Hike group #3 on our newly repaired bridge @ Ingleton-Wells property. Thanks to KLT volunteer Rob Gouinlock (pictured here 4th from left) for your work on this beautifully constructed bridge on the Stony Lake Trails!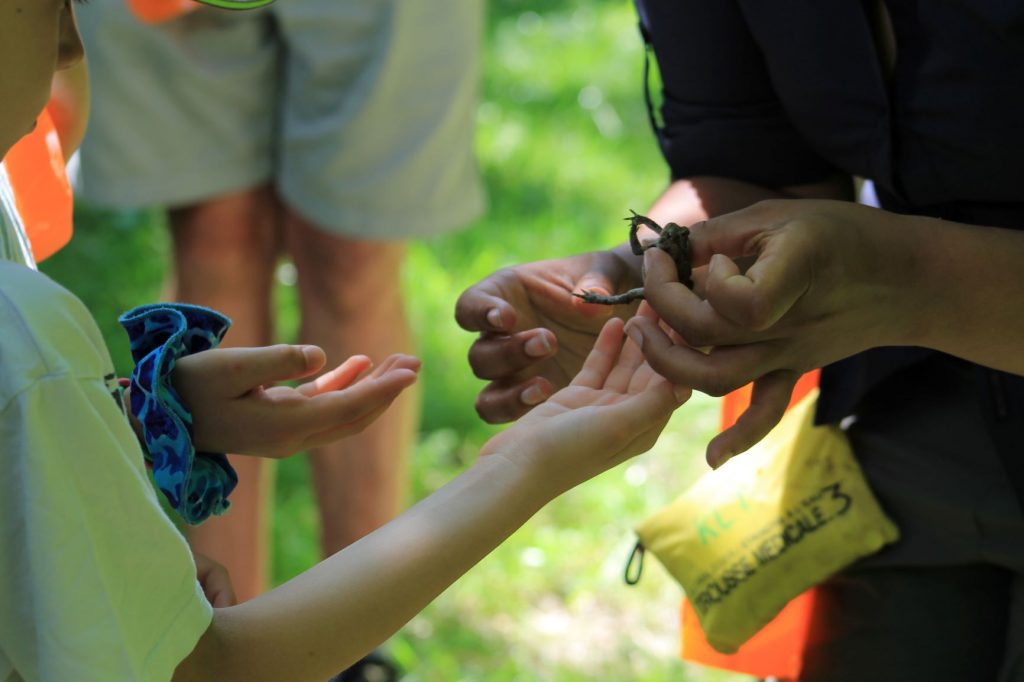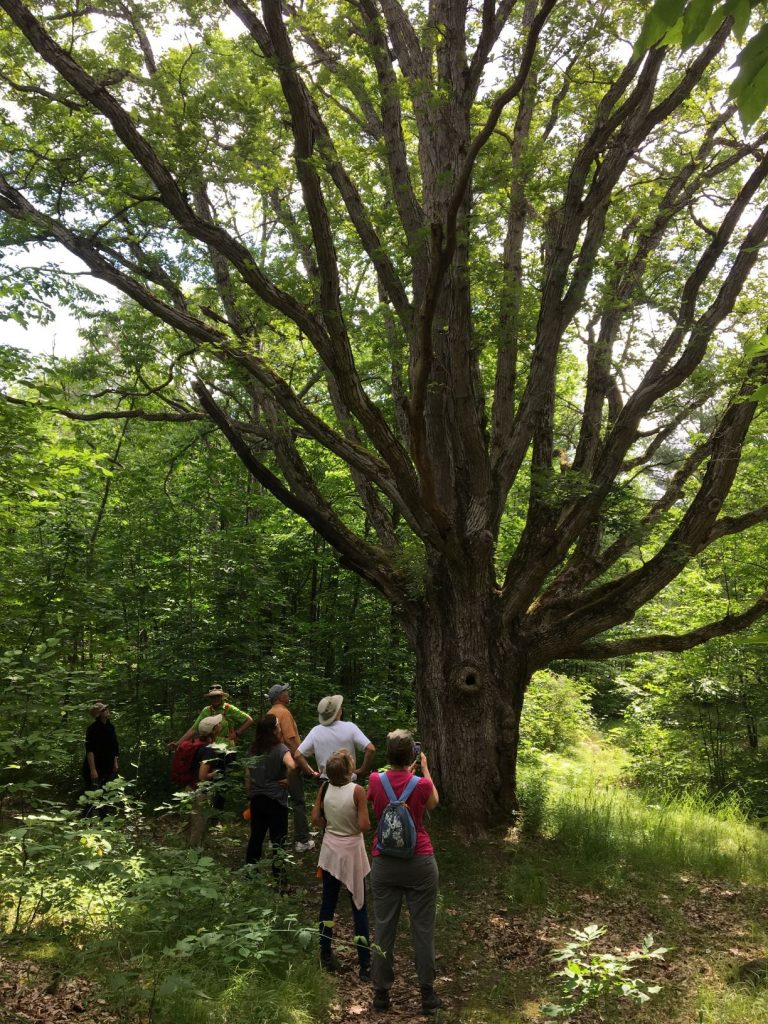 Hikers admiring the 'Viking Tree' located on the Viamede 'blue trail' on the Stony Lake Trails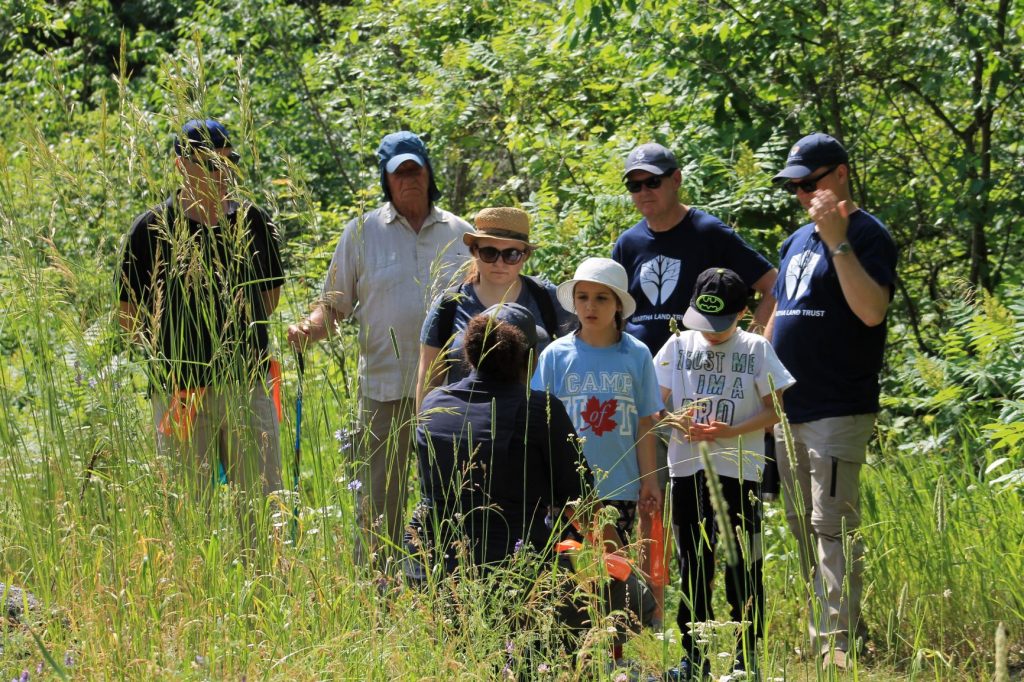 Read more about the Stony Lake Trails and download the Trail map here to discover the trails for yourself!
Posted July 10, 2019.