70,000 Trees Planted on Sheidow Farms (so far!)
By: Ron Awde and Robert Ertel, Sheidow Farm Land Owners and Stewards
The Kawartha Land Trust protected property, 'Sheidow Farm' is stewarded by land owners Ron Awde and Robert Ertel in partnership with KLT.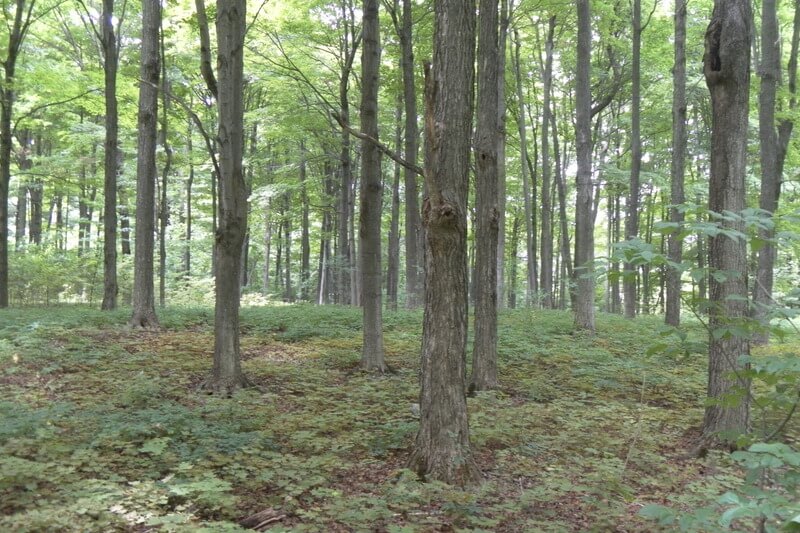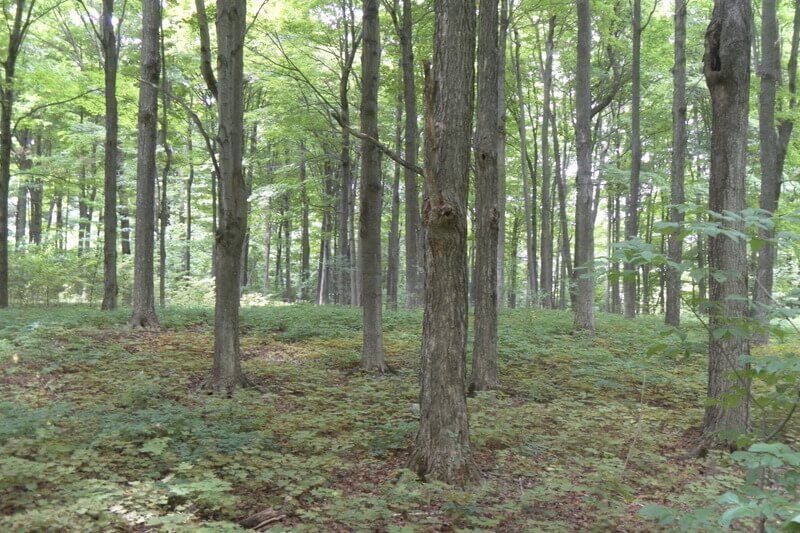 This property is protected through a Conservation Easement Agreement, which allows for private ownership to remain while still protecting the natural heritage features in perpetuity and is within a larger corridor of protected lands in Bethany Hills and the Fleetwood Creek Community of Conservation in the southern region of the Kawarthas.
It is recognized in the official plan for the City of Kawartha Lakes as having "significant wildlife and woodland habitat." On this property woodland corridors are being restored on 120 acres specifically designated for this purpose.
Thank you to Ron and Robert for your passion for conservation and restoration of your beloved property and for sharing a bit of it's history and your exciting plans for its growing future!
Property and Tree Planting History of Sheidow Farm
Since 1988, we have been planting trees on our 200 acre property west of Bethany, Ontario. Our conservation easement agreement with Kawartha Land Trust is based on setting aside 100 acres for woodland and open meadow land in order to re-establish the land and promote new growth. This will effectively create a natural corridor that will help reconnect the Windy Ridge Conservation area to the north with the Fleetwood Conservation area and the Ganaraska Forest to the south.
Our first efforts involved introducing 1,000 white pine, tamarack and spruce trees to help fill in gaps in the 18 acre hardwood bush at the north end of the farm. This woodland had become an almost mono-culture of sugar maple trees, so evergreens provided a broader range of native species and habitat.
Up until the mid-90's, each spring and autumn we would pick up our order of seedlings from the Orono Forestry Centre. Then we'd spend a day (swarmed by black flies, deer flies and mosquitoes) planting few acres, one tree at a time.
When the government closed the forestry station, we turned to a local grower to provide us with 500 to 1,000 trees each year.
About a decade ago, we finally realized that we needed to expand the scale of the enterprise and contracted with Richardson's Pineneedle Farms to plant 4,500 native species trees in the lower field. Within 4 years of planting, many of these densely planted trees were growing by as much as 3 feet in one year. The area became immediately popular with the deer, which nested within the area screened by young trees.
Ontario's 50 Million Trees program
In 2012, we were made aware of the Trees Ontario '50 Million Trees' program, which was designed to help the province meet our carbon reduction and capture targets. As well as to effectively help replace the millions of trees being removed for the construction of Highway 407.
With the assistance of Brinkman Reforestation Ltd. planters, we contracted to plant 10,000 trees in 2014 to accelerate the planting of the woodland corridor. As part of our reclamation plan, we removed a 5 acre field from crops and planted most of the hardwoods in this protected area. Despite the drought the following year, most of these have survived and now provide habitat for wild turkey and a host of other field birds near our house.
In 2016, another 12,000 trees were planted to extend the north bush area, the week before a 14 week dry spell that resulted in a high loss of the white pine and spruce. The plan to replace these in 2018 was thwarted by a late spring turning into summer almost overnight and by autumn it can be difficult to get enough good quality stock in order to get them in before winter.
Present-Day Planting Plans

This year has been just perfect for the 17,000 trees planted in early May of 2019. A crew of 8 experienced planters had almost ideal conditions, no hot, dry, sun or winds and almost no blackflies and deerflies. Species include white pine, red pine, white spruce, cedar, oak, birch, maple and beech.

Although the Ontario government cancelled the '50 Million Trees' program in May of this year, the Federal government announced on June 5, 2019 that they will provide the funding to continue the program to meet the 2025 target.
We have set a personal goal to plant 100,000 trees on our property.

With the trees planted this year and accounting for losses, we are about two thirds of the way to achieving our goal. Future plantings will now focus on connecting the larger areas of trees with a 30 metre wide fence row through the centre of the property and infilling other areas to provide continuous cover for animals.
There is nothing as satisfying as seeing trees planted only 20 or so years ago now reaching 30 feet or more in height and producing their own seedlings.
We would encourage everyone to become involved with tree planting programs on Kawartha Land Trust protected properties, or even your own backyard!
Thank you,
Ron and Robert
Posted July 2, 2019.