Morton Nature Sanctuary: An Interview with Dr. Patricia Morton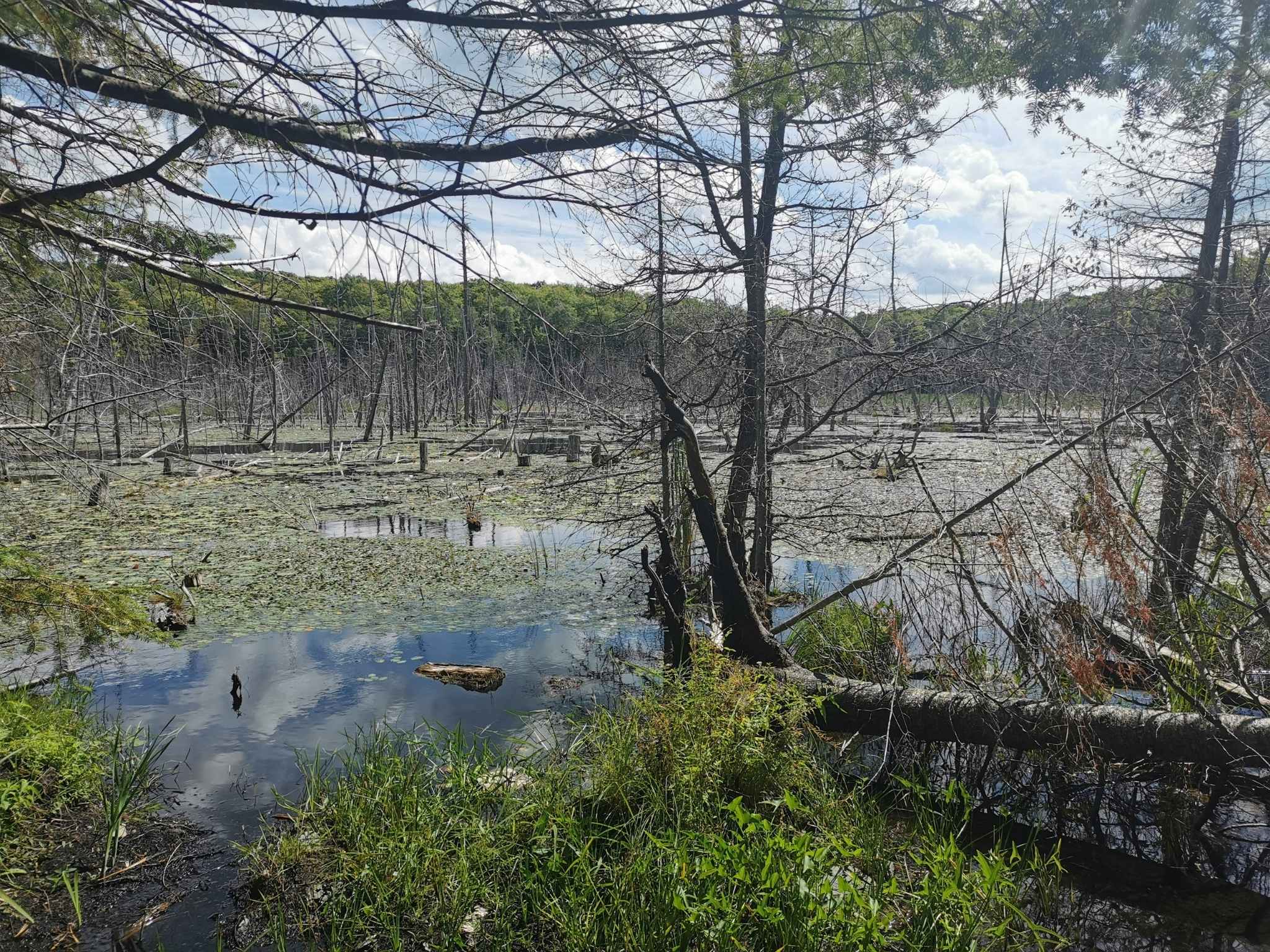 June 15, 2022
In December 2021, Dr. Patricia Morton and David Morton donated the 133-acre Morton Nature Sanctuary to Kawartha Land Trust (KLT) to ensure its protection now and into the future.

The densely forested property is home to at least two species at risk, an abundance of wildlife, and a remarkable 1.5 kilometres of natural, undeveloped lakefront shoreline.
The Mortons generously donated the property to safeguard its sensitive ecosystems, which are largely untouched, from future logging and development.
Kawartha Land Trust spoke with Dr. Patricia Morton, an emeritus professor at Trent University, to learn more about the Morton Nature Sanctuary and her reason for wanting to protect the land she loves.
---
What was your first encounter with the property that would become the Morton Nature Sanctuary?
My husband and I were raised to love cottaging and lakes. And many years ago, in the 1970s when we were a young married couple just starting out, with two wonderful toddlers and no money, we somehow managed to buy a small cottage on a lake in a remote, rural area.

The lake was attached, we had heard, to a smallish, and as yet, entirely undeveloped, wilderness lake. So, one day we traversed our lake's lengthy distance by canoe, and over shoals and beavers' work, to find this pristine little lake and to immediately fall in love with it and its forested shores, and in particular, with a lovely, smallish point.

Virtually all the land surrounding this lake was then owned by a large real-estate company which planned to entirely develop it for condos. However, having problems getting the necessary county permissions, they decided instead to sell off the entire property in large parcels, including the point that we loved.

In today's dollars, they offered all this beautiful, lakefront acreage for sale for a pittance — but for us then the price was a fortune. However, we sold our cottage and with the help of an inheritance left to me by my late mother, we bought one of the parcels of land that was offered — the one that included our beloved point.
What are your favourite features or aspects of the Morton Nature Sanctuary?
I love it that the land and its wilderness can be utterly peaceful. Alongside the very high shorelines, there are magnificent stands of old growth pines, which bring a sense of timeless peace akin to reverence.
I also love it that in its wilderness the land can be deeply mysterious, as on a silent, silvery moon-lit night to hear the lonesome call of a single loon on the lake, to be joined then by another, answering from far away. And on a dark, still night in the spring, to hear the chorus, rising and falling, of countless frogs, never seen but filling the darkness with trilling, thrilling music.
I love that the Morton Nature Sanctuary provides habitat for bears and much wildlife, including lynx, deer, and also moose. And I love that this property contains hidden, shallow little bays and many wetlands that are such rich habitat and, like the forest, comprise natural carbon 'sinks' that are vital to curbing climate change.

It also has a small interior lake, which is the home of many beavers, who constructed it many years ago by damming a creek which runs into our lake.

This pond, which we called "Walden's Pond" has been one of my favourite places, to sit quietly to watch these always busy creatures swimming around always fixing their dam or their dens, and to hear the mewing of their little ones, I think named kits, inside their snug dens. That is one of my own most favourite "features" and memories.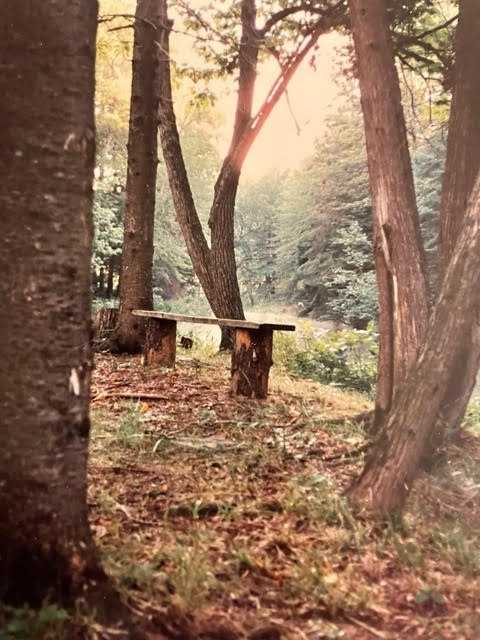 Why did you choose to protect the Morton Nature Sanctuary?
I think it is especially important to protect our forest in perpetuity — to protect it for the sake of its sequestering of carbon and tremendous environmental benefits, and especially for the sake of all the wonderful habitat, wildlife, and ecosystems that it sustains especially when allowed to become a natural forest.  

By natural, I mean left uncut and unmanaged, and left on its own to grow, live and to die. Because as we are beginning to understand, over time, that a natural forest importantly grows as much underground as above.  

Over time it develops an incredible webbing of mycelium in which fungi and their long strands attach to tree roots and bring them nourishment and water and connect tree to tree in a vast underground network of communications and support. And when a tree is allowed to die naturally, as it decays, birds feed on its insects and drill deep holes which become habitats for other creatures, which can then collect and carry tree seeds on their fur or feathers and in effect plant new trees for miles around.

As well, when a tree falls and is left naturally on the ground, as the trunk rots back to the earth it becomes very rich habitat for fungi and countless other species — and on and on in the cycle of life.  
So, a forest is actually not just its individual trees, but rather, is an entire, integrally interconnected organism, literally humming with all this activity and life. Perhaps this is an energy and kind of music that I am able actually to hear and feel, which explains why I love our forest so passionately.  
Why did you donate your land to Kawartha Land Trust?
It would certainly seem that we had other viable options, such as to sell our property to someone whom we believed loved it. This would have been a very lucrative option for us. However, we could never know that this private party would take good care of it.
Thus, we had to consider all possible options in light of our major goal and great wish to protect, conserve and preserve this land, forest and habitat now and for the foreseeable future as, in effect, our legacy and gift to our Mother Nature. And in this context, it became clear that by far our best option was to gift this entire property to a trustworthy, non-profit, land protection organization.  

We've known of Kawartha Land Trust and have long appreciated its work in other areas of the Kawarthas. We have thus seen the trust that other large landholders place in it. We have also seen the planning and careful and caring protection it provides to the lands donated to it, and the diversity of these lands which in some cases are accessible to the public and in other cases, like ours, are not. We thus feel entirely able and very happy to entrust our beloved land to the protection of KLT.
Do you have a favourite memory of the Morton Nature Sanctuary?
One "moment" I especially lovingly remember occurred at the mouth of the creek running from the interior pond into our lake. There, on a slippery log precariously stood a very young bear cub, a little ball of black fur, trying to learn how to fish.  

As we all watched delightedly, with his paw he would repeatedly, clumsily swipe at the water and almost fall into the lake. Just the cutest sight. I suppose his or her mother was very near by, perhaps frustrated at his failure to catch a thing, or perhaps laughing at him.
My husband and I have largely the same special memories, albeit with some variations. We all especially loved visiting the small interior lake, which we named "Walden's Pond", or simply, "Walden's," as our family still calls it today.  

This was in reference to the 19th century American Transcendentalist philosopher-poet Henry David Thoreau, who wrote a book entitled Walden or Life in the Woods which I then especially loved.  

Published, I think, in the 1850s, this recounted his close observations of nature and his complex thoughts while attempting to live for a couple of years in a small cabin beside Walden Pond in woods owned by his friend and mentor, Ralph Waldo Emerson.  
In any case, we very frequently visited Walden's Pond, to enjoy its peace and rich habitat, and the colony of beavers so busily keeping their dam and several large dens in good condition and occasionally seeing a couple of deer come by for a drink from Walden's apparently pure water.
There are so many special memories, and to me, they feel just like yesterday. The land and the memories are inseparable, so that we are not really "losing" the land by giving the property away. Instead we are largely losing our worries about its future, by donating it to KLT as a nature sanctuary, to be forever protected and preserved, in perpetuity.
---
This interview was edited for length and clarity.
Published June 15, 2022. Main photo: Morton Nature Sanctuary (Patricia Wilson/KLT)