KLT interns at the John Earle Chase Memorial Park (L-R: Veronica Price-Jones, Lexi Armstrong)
There will be two new faces out working on Kawartha Land Trust (KLT) properties this summer!
Two Canadian Conservation Corps (CCC) interns are joining KLT this summer to assist with the stewardship work. This will include tree planting, invasive species removal, trail maintenance, and other tasks. The CCC is a program developed by The Canadian Wildlife Federation and funded by the Government of Canada. The program is designed for Canadian youth aged 18 to 30 to experience firsthand the world of conservation in Canada.
Veronica Price-Jones and Lexi Armstrong have joined the KLT team.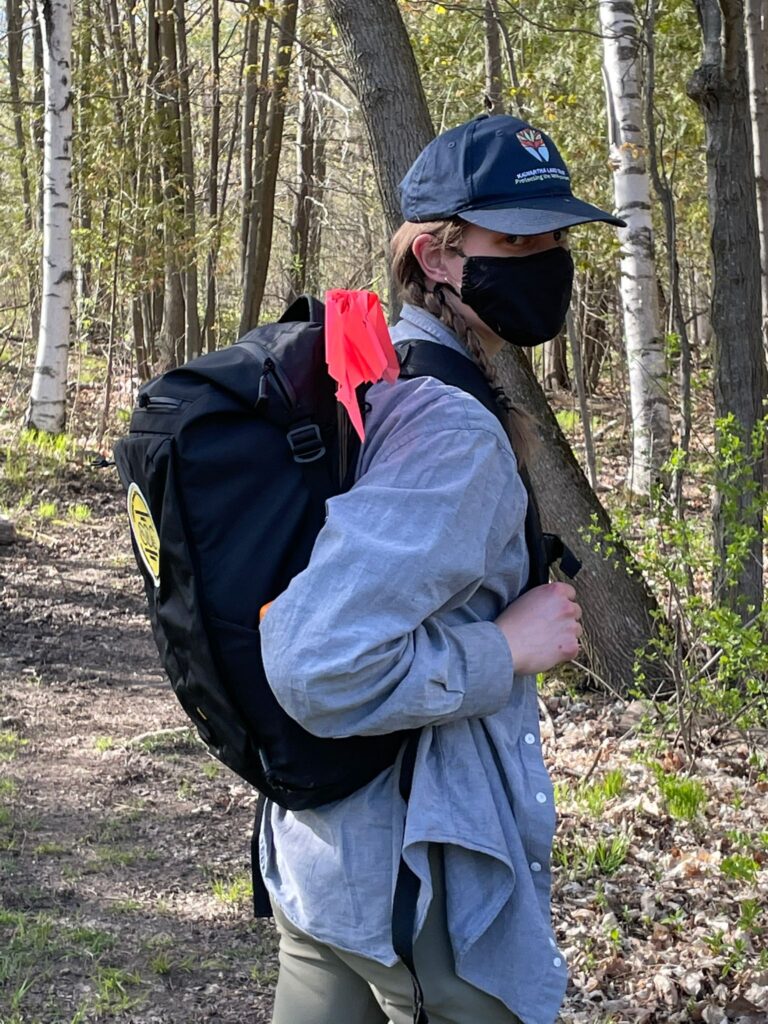 Veronica has been surrounded by wildlife and nature since a young age. Growing up in Caledon, Ontario, she was very fortunate to have some space to roam around outside.
Veronica completed her Bachelor of Arts and Science at the University of Guelph, specializing in Zoology and French. This unconventional combination took her to New Zealand. While there, she completed an undergraduate thesis about the tracking of small mammals. Then, to France, for two years as an English teaching assistant.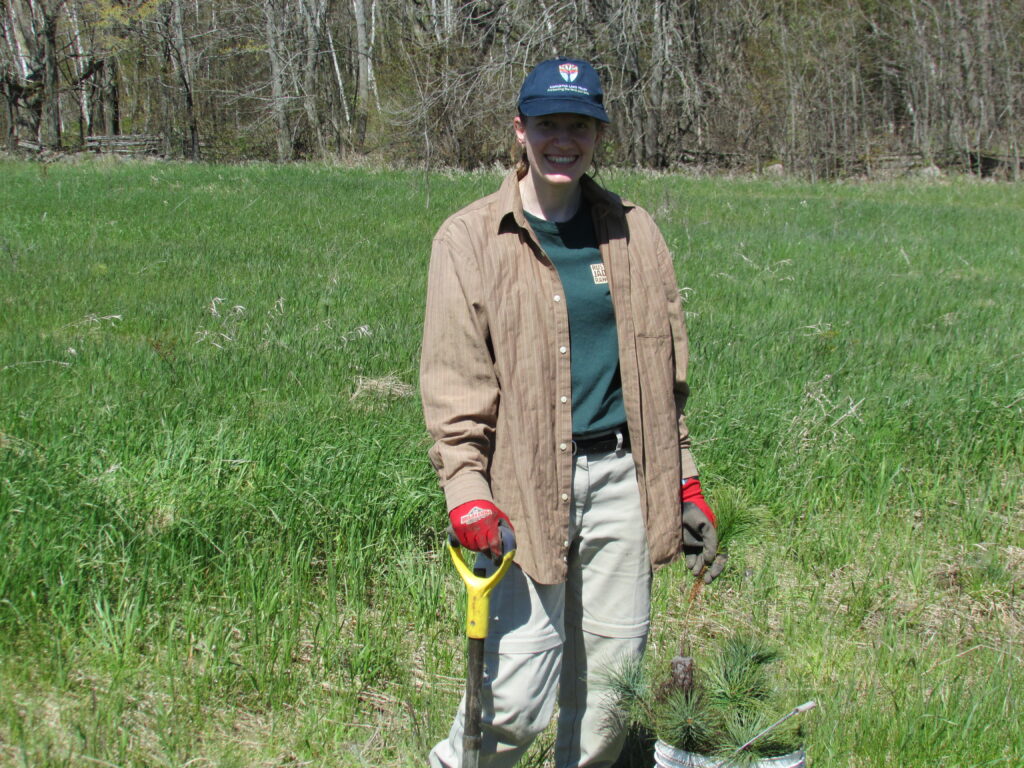 In September 2020, Veronica completed a Master's in Animal Behaviour: Applications for Conservation at Anglia Ruskin University in Cambridge, UK. "When I flew home in March 2020, my dissertation topic had to be changed. Luckily, my supervisor had the answer. He invited me to analyze data collected by his working group, from their survey on European citizen science projects with an alien species focus."
Veronica's long-standing hobbies include horseback riding, gymnastics, language learning, and nature photography. With some more time in the past year, she has picked up some new past-times. These include embroidery, the recorder, and the martial art Aikido. While she has brought all these along for the summer, you will most likely catch her with her camera. She is working on identify any species she encounters and does not recognize.
"During my time with Kawartha Land Trust, I am most looking forward to learning how KLT engages and collaborates with the community. I believe that no organization can hope to protect land and everything that lives on it without the support and involvement of the local community and stakeholders. Everyone can and should have a voice in the discussion!" Veronica said.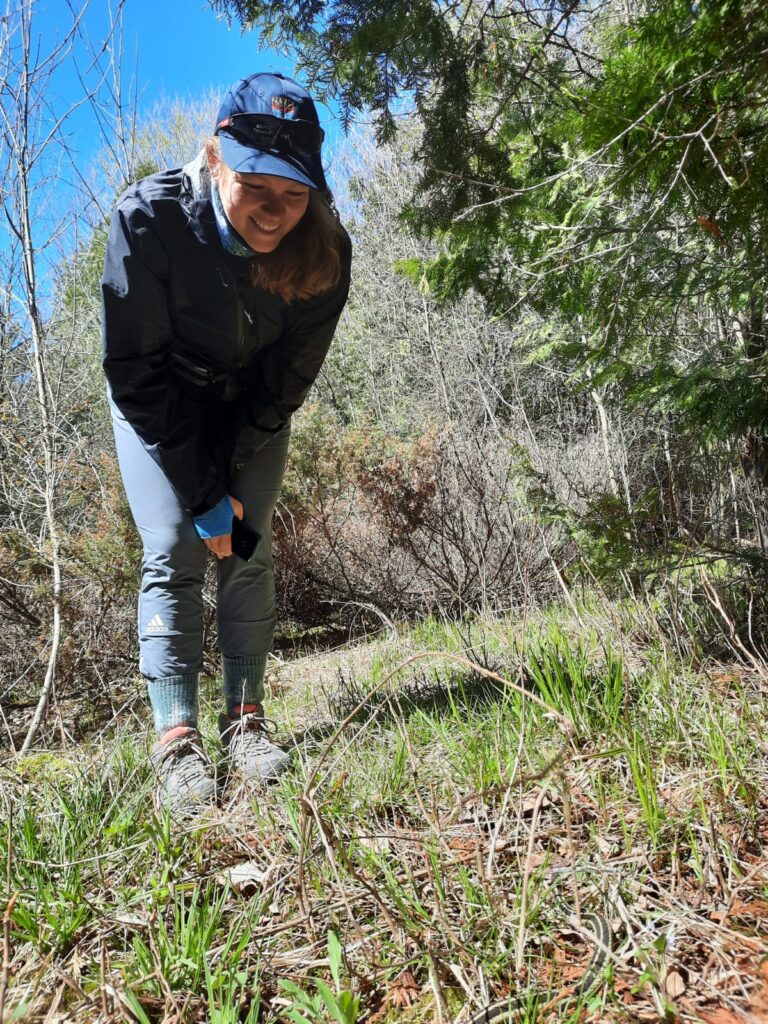 By joining KLT, Lexi is returning to the Kawarthas area. Lexi grew up in London, Ontario, where her love for the outdoors was fostered through watersports and family camping trips.
She first moved to Peterborough to attend Trent University for biochemistry. While here, she discovered that learning about the environment and how to protect it was the path she was meant to be on instead.
"During my time at Trent, I had many wonderful experiences such as being a member of the varsity rowing team, participating in wildlife rehabilitation, and traveling to Germany to assist in a research project," she said.
Lexi graduated from Trent University in 2020 with an Honours Bachelors in Biology and Environmental Resource Science with a focus in freshwater ecology. From there, she transitioned into invasive species management.
Even though she has lived in the region, she did not have many opportunities to go outdoors and take time to appreciate the wildlife. About her time with KLT, Lexi said "I am most looking forward to spending time out in the field and gaining a deeper connection to the land in this region through experiential learning on the Kawartha Land Trust properties."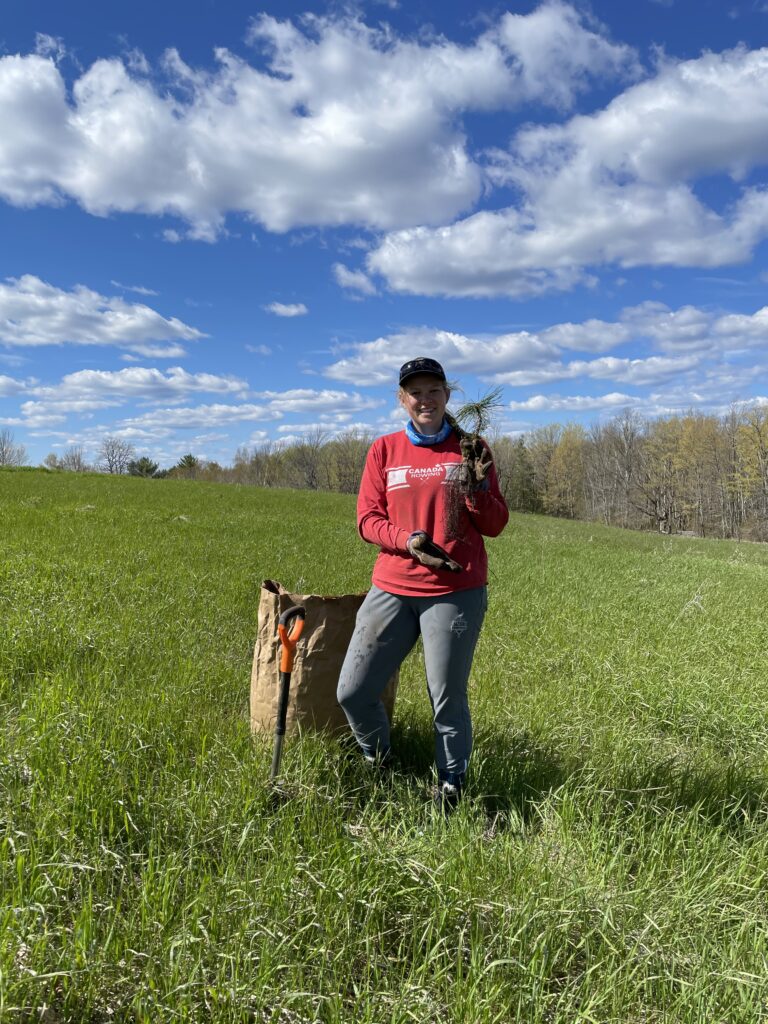 Lexi enjoys creating artworks, painting flowers or landscapes using oil paints. She also enjoys sporting activities such as kayaking, running, biking, rowing, and recently cross-country skiing.
"When out exploring I always enjoy learning about new species, trying to identify them, and learning about their life history traits. I also enjoy taking moments outdoors to stop and listen to the environment around me so I can gain a better appreciation of the space I am in," Lexi said.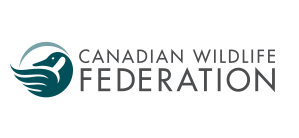 Posted June 3, 2021.