On Saturday, September 19, 2020, over 80 people participated in a series of staggered, physically distanced walks for Kawartha Land Trust's (KLT) Second Annual Traditional Indigenous Medicine Walk.
Joseph Pitiwanakwat led multiple walks at one of KLT's newest protected properties, the Cation Wildlife Preserve. Pitawanakwat is the Founder and Director of Creators Garden, an Indigenous outdoor-education based business that teaches about the history, philosophy and legitimacy of plant-based medicine.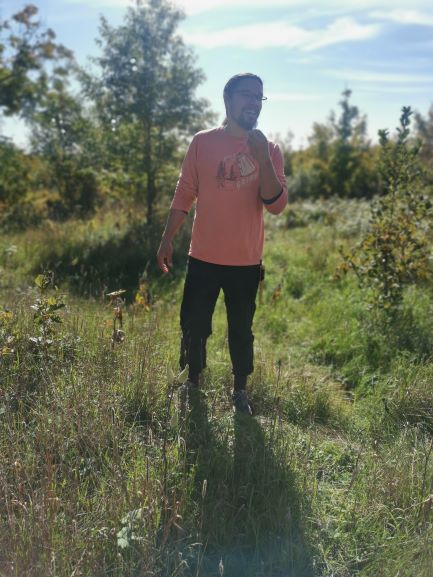 Originally from Manitoulin Island, but now based out of Peterborough, Joseph has helped design Indigenous perspective curriculums for colleges and universities and continues to actively educate the general public about plant-based medicine and the sustainable harvesting of plants.
Participants during the day had the chance to look at and learn about different plants and their benefits found along the Cation Wildlife Preserve trails.
Each group was led along different loops of the 5 km trails and were taught the Anishinaabemowin names for many of the observed plants and the meanings behind these names. Joseph presented through personal experiences and stories about the relationships these plants have within the natural environment and their influence on human health.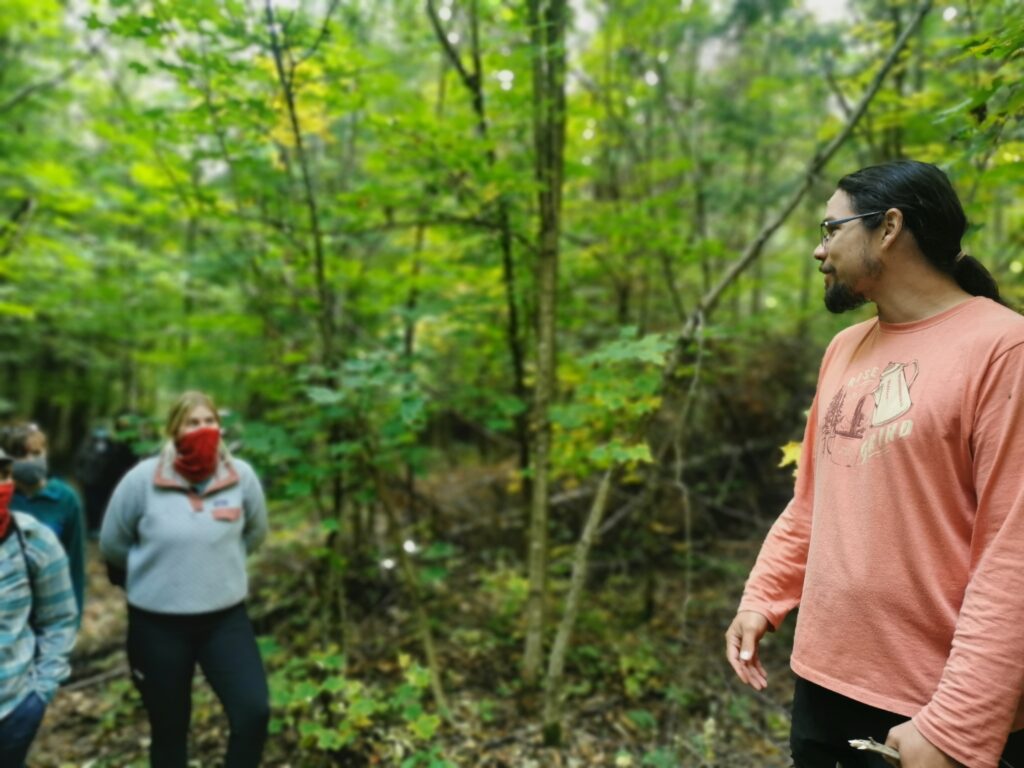 A key teaching from the day was the lesson on how everything in nature is connected and has a purpose. These plants are telling us how to use them, you just have to take the time to listen and observe.
During each walk, Joseph taught the groups about many benefits we can gain from the plants around us. In addition to sharing his own experiences with plants, he shared what he had learned from his grandmother and other family members, ancestors, and teachers.
An example, he spoke about the medicinal value of Sweet Gale (Myrica Gale). This is a plant that earned its name from the pungent sweet aroma which can be noticed when the seeds are rubbed or split open. The chemical balance within this smell is noted to help with withdrawal systems and night terrors – making it the ultimate dreamcatcher!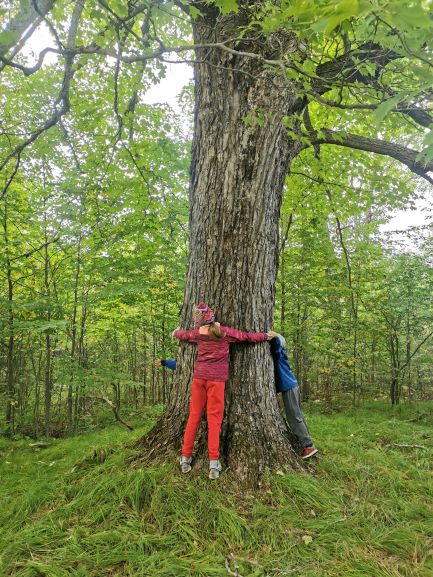 Due to the pandemic, Joseph has not been able to be in the field and teach large groups through leading walks and workshops as he has in the past. Instead, he has taken to livestreaming on his Creators Garden Facebook page. He shared how even though this has been a different way for him to teach it has also enabled him to stay connected and reach people on an even larger scale.
One of his teachings that has been beneficial to members of his Facebook audience, is the medicinal use of Milkweed (Asclepias). Joseph talked-about how the chemicals found within Milkweed are known to eat away at skin in very small amounts. So you can break the leaf of milkweed open and apply a directed amount to warts and scars. With our skin rejuvenating naturally, the sap from the milkweed leaf will eat away old tissue before new tissue emerges.
Within a gathering of Scouring Rush (Equisetum hyemale) found on the trails, Joseph explained to the groups the steps of making a tea out of Green Wood, also known as Seb-ee-nusk-k. This tea is used to strengthen bones and can be used for growing pains, osteogenesis imperfecta or any brittleness or weakness of bone systems. He was sure to include the added disclaimer of ensuring you are near a toilet or restroom after consuming this tea as, through some humorous and unfortunate experiences, the tea is known to cause incontinence issues!
"One of my favourite things to teach is this neat idea that every single plant is showing you what it's good for. every single plant is teaching you and talking to you when you walk past, we just need to be able to take a second and listen" Joseph said.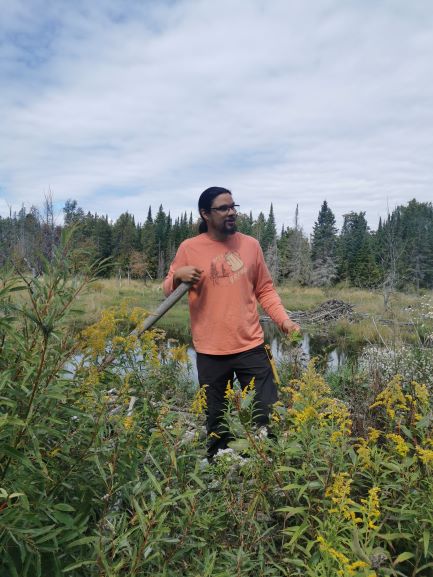 If you would like to learn more about Joe's teachings and work, be sure to check out the Creators Garden Facebook page here. Follow the page to catch his upcoming live streams!
Thanks to everyone who participated in the 2nd Annual Traditional Indigenous Medicine Walks. Due to gathering restrictions and in the interest of everyone's safety, space for this event was very limited. We apologize to anyone who was not able to attend and hope we can host a 3rd Annual event next year! Thank you for your support.
Learn more about KLT's Cation Wildlife Preserve and download trail maps to discover the trails for yourself, here!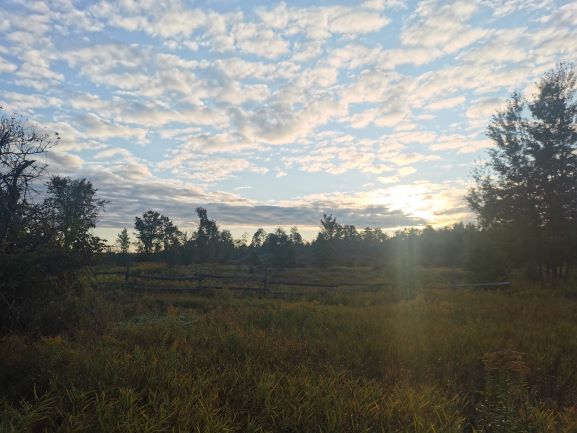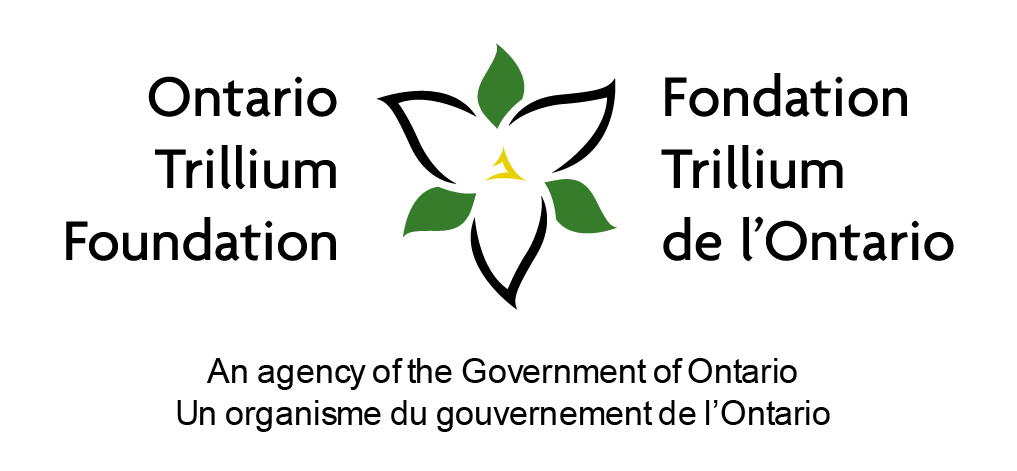 The Ontario Trillium Foundation is an agency of the Government of Ontario, and one of Canada'a leading granting foundations. OTF awarded more than $120 million to some 700 projects last year to build healthy and vibrant communities in Ontario.
Posted October 9, 2020.