Image: Ed Duncan with dog, Hudson and Ian Smith with dog, Layla at KLT's Jeffrey-Cowan Forest preserve, August 2019
Volunteer Spotlight: Ed Duncan and Ian Smith
By: Rachel Rutherford, KLT's Community Engagement and Marketing Assistant
Kawartha Land Trust (KLT) functions extremely well largely due to the significant support from our amazing volunteer base. Volunteers are involved with many aspects of our work, including our dedicated property stewards who care for and monitor each of our protected properties.
Ed Duncan and Ian Smith are the co-lead property stewards of KLT's Jeffrey-Cowan Forest Preserve (JCFP), a 135 acre property which includes 3.5 km of the KLT Stony Lake Trails network and one of the largest undeveloped shoreline areas on Stony Lake.
Ed and Ian, who are both longtime Stony Lake visitors and now residents, steward this land because it is significant to them.
Involvement with KLT: Preserving Norman's Vision
Ed first became involved with KLT when Norman Cowan, land donor and careful steward of the Jeffrey-Cowan Forest Preserve shared with him that he would be leaving his property to KLT.
"I decided to volunteer [with KLT] to help with the trails and do what I could to see Norman's vision for the property realized," he said.
The trails of the JCFP play a significant role in bringing Ed and Ian together as co-stewards. These trails led Ian to join Ed's involvement with KLT. Ian and his wife, Janice had decided that given their regular use of the trails while hiking their golden retriever Layla, it would be good to assist in maintaining them.
He soon came on board with KLT and joined Ed as co-steward of this land. Ed shared that his favourite memory of being involved with KLT was "realizing that Ian Smith was on board with my vision to preserve Norman's vision."
Shared Perspectives
Ed has a BA in Economics and has spent most of his working life in the construction industry – mostly onsite managing concrete projects such as bridges and transit stations. Ian trained as a fisheries biologist and pathologist with a specialty in fish cancer, finishing a 30-year career with the Ontario Ministry of the Environment as a senior manager working engaged in clear air and water.
Although they come from different education and work experiences but they both believe what KLT does is important, especially the work behind KLT's protection of large portions of land such as Big (Boyd/Chiminis) Island and the Jeffrey-Cowan Forest Preserve. They agree that the protection of these areas is important to maintain and protect vital wildlife corridors. The JCFP itself is a critical piece of protected land that serves as a bridge between the Great Lakes-St. Lawrence lowlands and the Canadian Shield.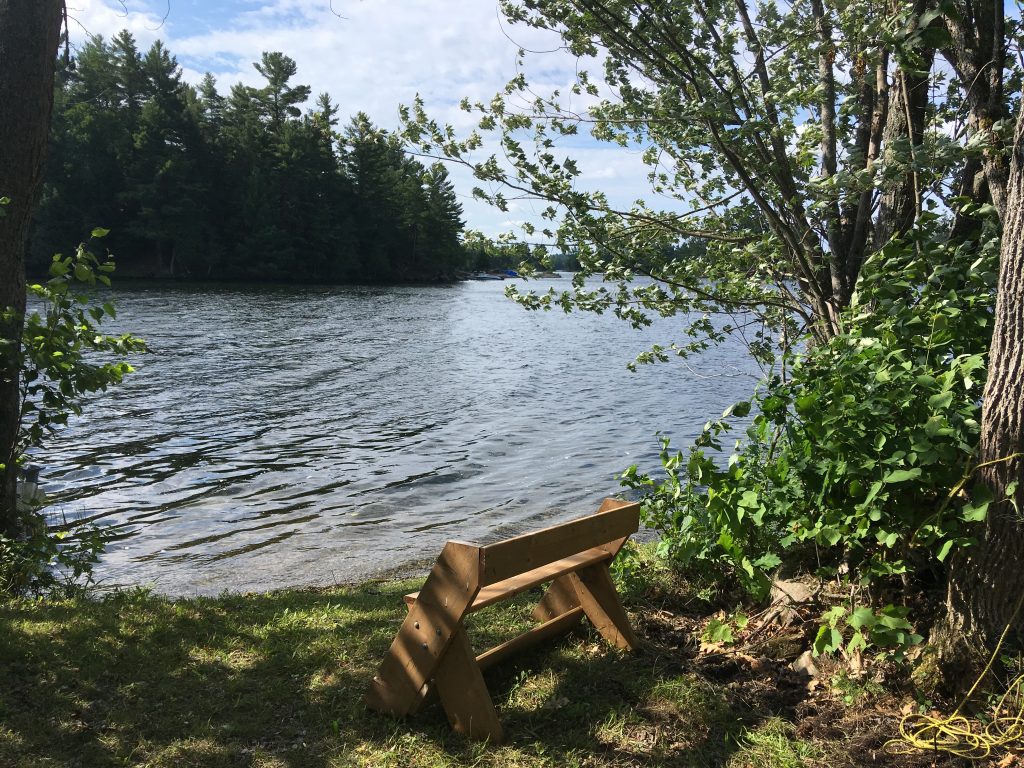 About the JCFP Ed said, "I love that there is such a large, publicly accessible chunk of prime wilderness so close to where I live that I can walk or kayak there in a few minutes."
Having this property within their grasp is valuable to both Ed and Ian as both enjoy spending time in nature and generally being outdoors.
Ian is often outdoors while exploring nature with Janice either hiking with their family dog or bird watching, especially during the spring migration. "While I go fishing or golfing, Janice is an avid gardener."
Like Ian, Ed enjoys exploring and discovering nature in his own backyard, often with his wife, Kathy and their family dog, Hudson. He is very interested in animals, particularly mammals and keeps a mental list of the ones he has personally spotted or seen evidence of. "So far I have not seen a bear or a coyote on the property but I figure it is just a matter of time," he said.
When he's not out observing the wildlife around him, you can find Ed working on the large addition his family is putting on their cottage, making the transition from cottage to permanent 'home'. Ed originally built the cottage in the nineties with help from family members. Now in retirement he is building the 'long awaited' addition, almost exclusively with help from friends and family members.
Ed's work on the family cottage (now home) is well-known in the Stony Lake area. Ian said that after signing on with KLT it was when he realized that his new co-property steward "Ed Duncan was the same guy who had moved his boathouse about 250 yards across the lake ice and then lifted it onto pilings some 8 feet in the air … I knew then that I was in good and capable hands!"
Thank you Ed and Ian for all the work you do with KLT and the Jeffrey-Cowan Forest Preserve!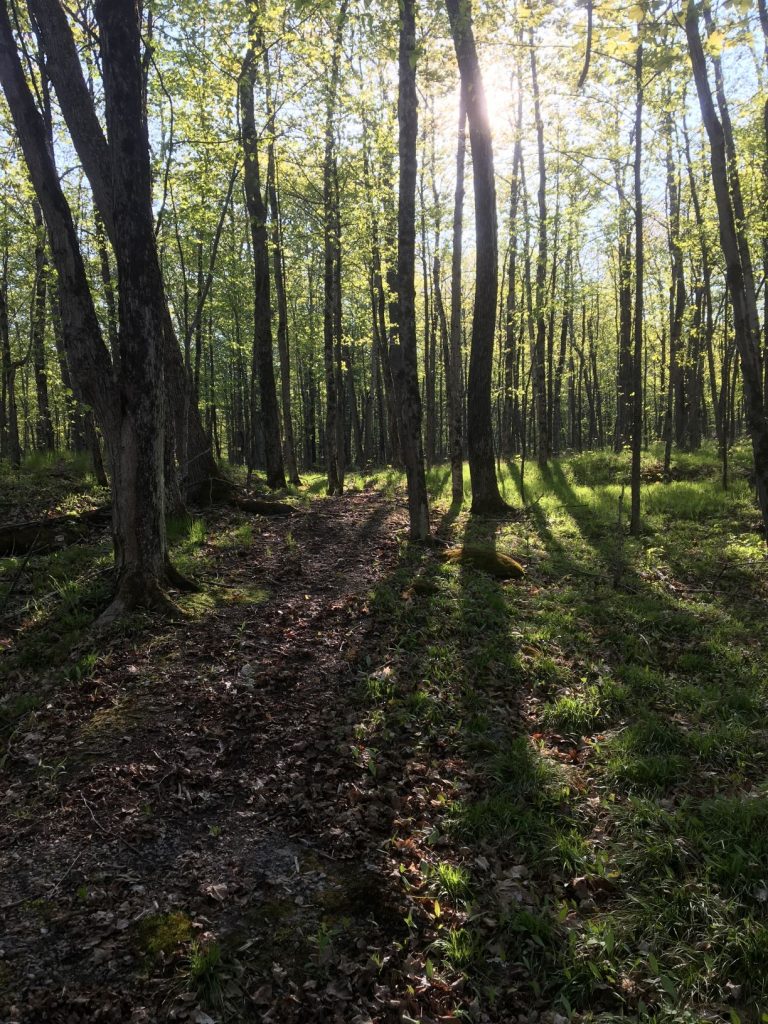 Posted August 14, 2019.