Photo caption: KLT Volunteers & Staff Photo at Annual Retreat 2018
National Volunteer Week is a time to celebrate and thank volunteers across Canada for their contributions in their communities.
At Kawartha Land Trust our volunteers are the heart and soul of what we do. They play a huge role in fulfilling our mission and vision for the Kawarthas. For that we would like say THANK YOU!
We feel very fortunate to have a large, enthusiastic and dedicated volunteer base with a range of talents who give us the gift of their time to help us accomplish our goals for the Kawarthas.
Volunteers make up our:
Trustees
Board of Directors
Finance & Audit Committee
Governance Committee
Nominating Committee
Development Committee
Stewardship Committee
Securement Committee
Property Specific Teams
"On the ground" Teams
Last year, over 110 KLT volunteers, who care about protecting important natural areas in the Kawarthas, gave over 7,000 hours of their time to help care for and protect the land you love!
As we continue to grow, so does our need for volunteers to help with our many projects!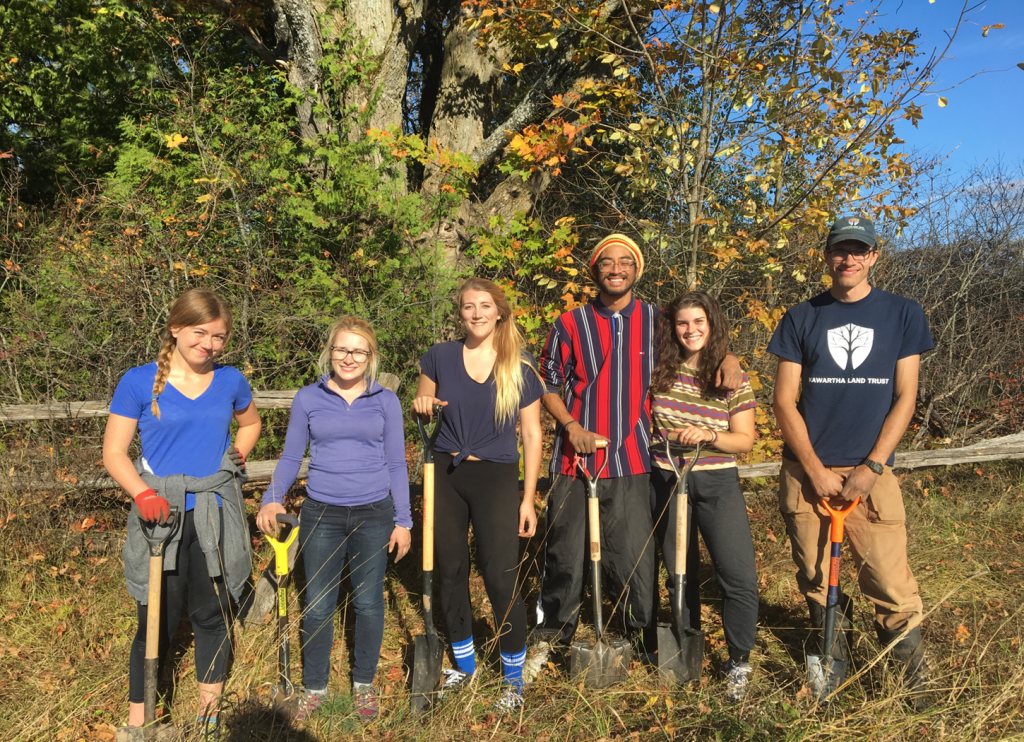 "In order to increase our organizational strength as a charitable organization, we realize that we need to match skills with ambition, meet people where they are at in their lives/careers, and provide regularized volunteer events/opportunities to allow for enhanced engagement. By doing this we provide a transformative experience for both the volunteer and KLT," said Jessica Rogers, Executive Assistant.
Our Volunteer Philosophy of Involvement
"We encourage the teamwork of volunteers and staff so that we can offer our community an enhanced
quality of life in the Kawarthas by conserving the natural environment together.
Volunteers contribute their unique talents, skills, and knowledge to assist
staff and educate the public about our organization's, mission and vision."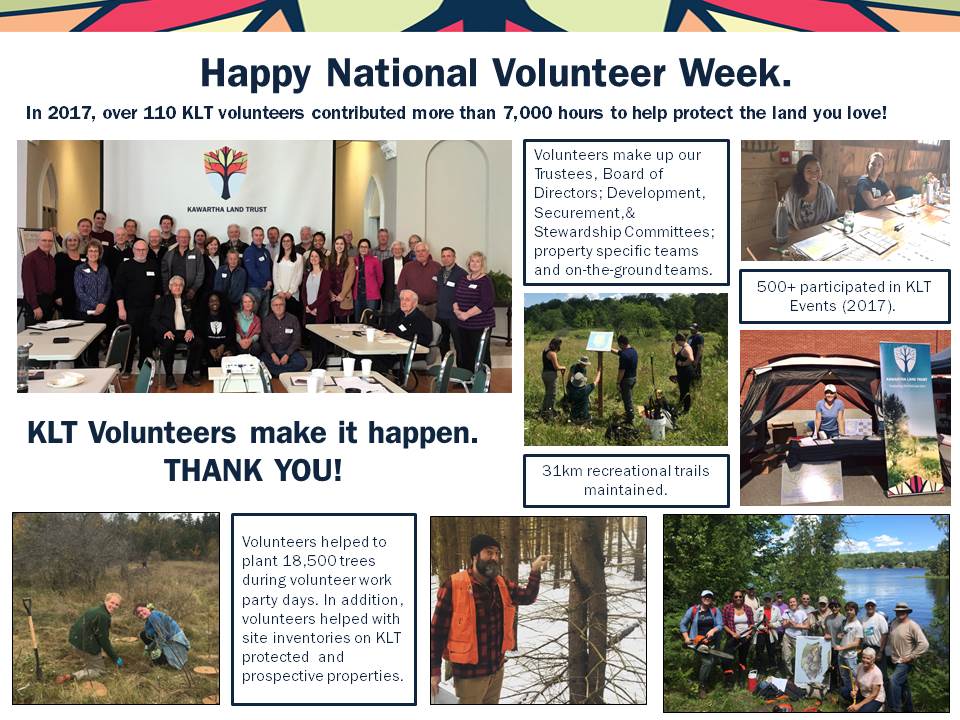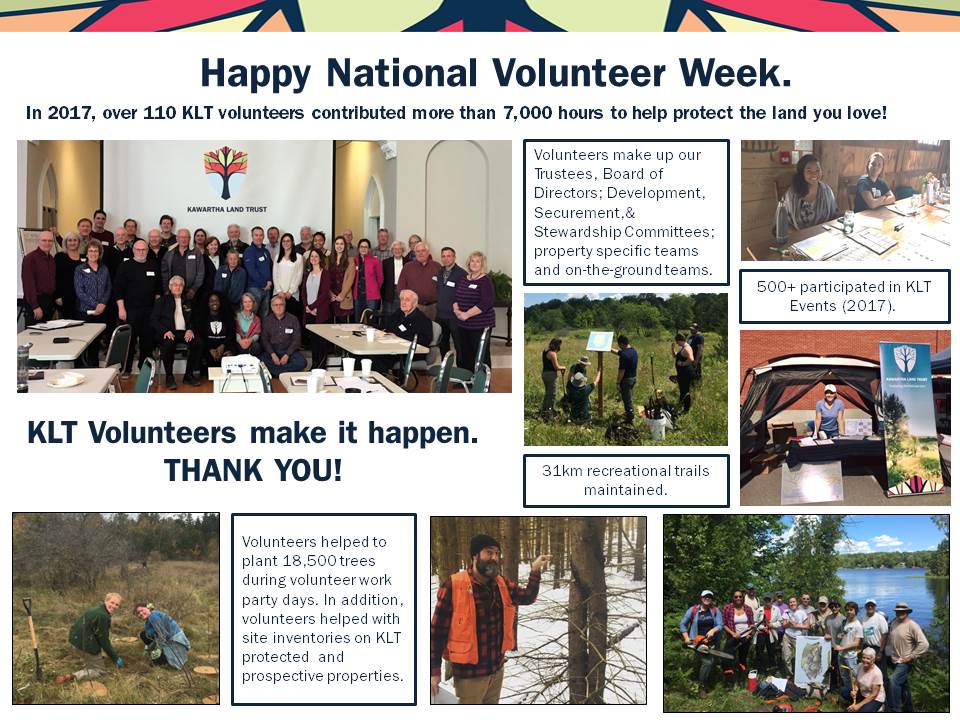 When you share your time and talents as a volunteer, you make it possible to achieve amazing things and you will connect with other passionate individuals on our team!
In celebration of 'Volunteer Appreciation Week' we would like to honour a few of our amazing volunteers with you through our "Volunteer Spotlights"
Posted April 18, 2018.