By: Marnie Clement, KLT Volunteer, Development Committee
Christie Bentham was a legend on Stony Lake during her lifetime and now her name will forever be linked both in memories and on maps.
And in the words of her daughter Margaret, Christie and Stony Lake were one.
"She was Queen of the Lake for a long time, in a nice way," Margaret said.
All of her life Christie spent summers on the lake. Her grandfather, Richard Russell, had purchased a t-shaped island toward the north side of the lake in 1910. Her father Keith inherited the property, which was called Spree Island.
Although she spent the rest of the year in Toronto, Stony Lake was her home. Christie spent her summers at the lake swimming, canoeing and sailing with various cousins and friends. When she grew up and married, a condition of the marriage was that her future husband Will must love Stony Lake and Spree Island as much as she did.
Fortunately he did, and the couple went on to marry, adopt six children, and raised their children, grandchildren and even great grandchildren teaching them to swim, canoe, sail and bail on the lake.
A profile in Cottage Life magazine in 2008 focused on her love of the lake, the island and her cherished sailboat, also called Spree. She loved sailing and canoeing, but was not a fan of motor boating and how it damaged nature on the lake.
"Christie's greatest joys and sorrows were lived on the lake – regattas, races, parties," Margaret said. "The lake was the site of her honeymoon, her children's engagements and weddings, as well as illnesses and deaths."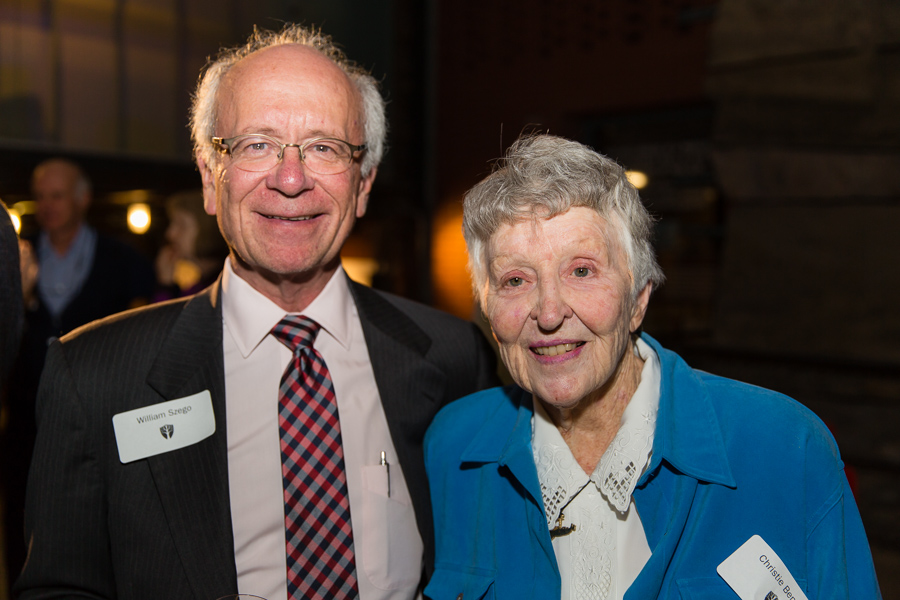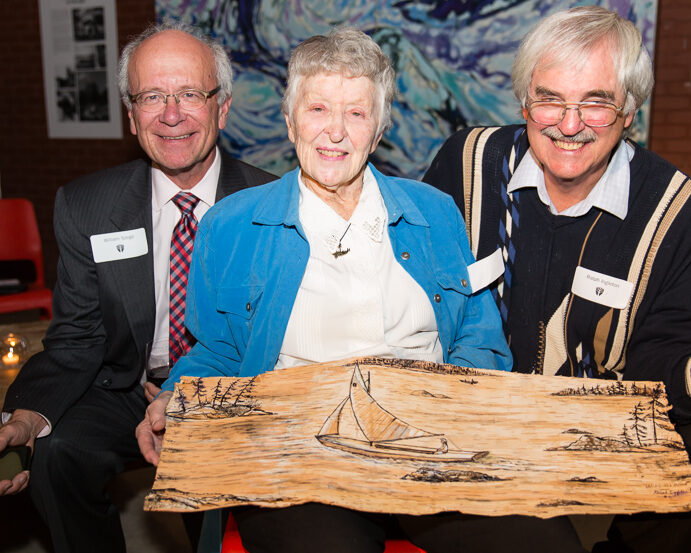 Christie with William Szego and Ralph Ingleton at KLT Stony Lake event in 2014
Each year when summer was over, Christie would walk around her island and hug all the trees to say goodbye.
A speech therapist by occupation, she was also an author, co-writing the book From Burleigh to Boschink about Stony Lake, which was published in 2000.
When asked what her mother loved about Stony Lake, Margaret said "everything". She said her mother was so well known around the lake for many reasons including the fact that she was the third generation of her family to grow up on the lake, her sailboat Spree, the fact that she was the first female commodore at the Stony Lake Yacht Club, and her work with Friends of the Fraser Wetland.
And through her work with Friends of the Fraser Wetland, she was one of the people who successfully stopped a development proposal from going ahead on that land.
"We need only to sail down the lake, canoe past from Fraser Wetlands or quietly listen to the loons call in the evening sunset to know and feel her presence" Margaret said.
When she passed in 2015 Christie left a $250,000 gift to the Kawartha Land Trust that became the keystone donation to purchase the Clear Lake North Wetland, which will be renamed the Christie Bentham Wetland to honour both her gift and her legendary love for Stony Lake.
As for the fact this area will now bear her name, Margaret said she is sure her mother is watching from above and is tickled pink and humbled and so happy to be part of preserving a piece of the lake.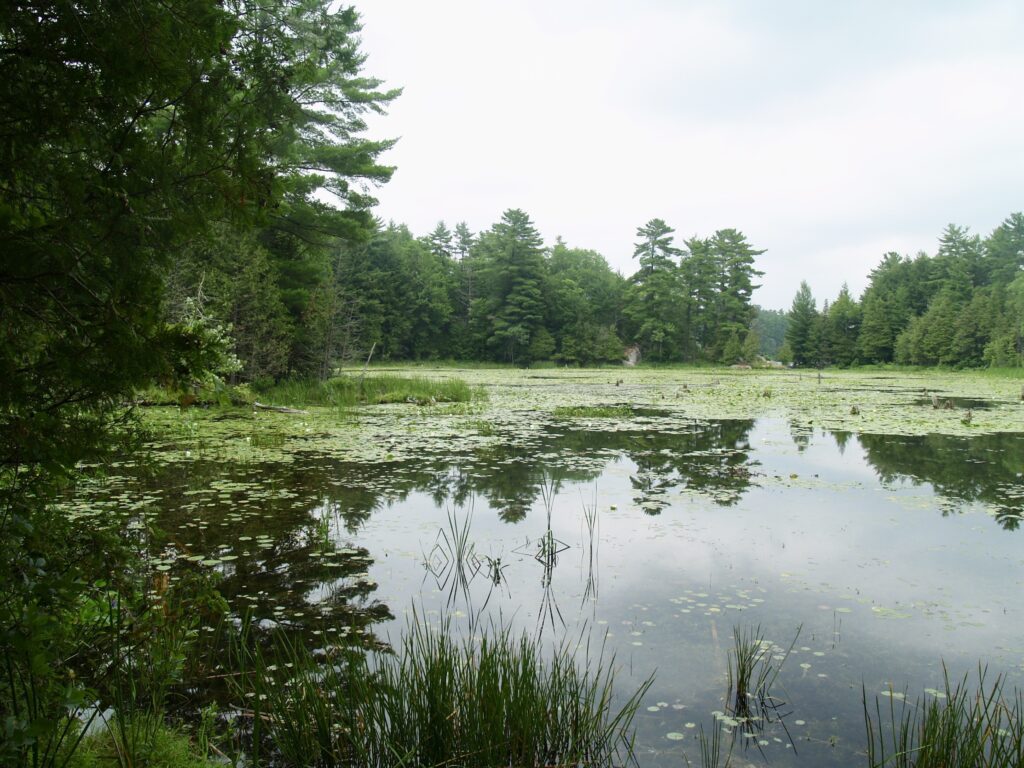 Read more about the Christie Bentham Wetland property, here!
Posted November 29, 2020.