Kawartha Land Trust and volunteers collect tallgrass seeds to restore tallgrass prairie habitat in Kawartha Lakes
This month, with an almost record number of volunteers, Kawartha Land Trust (KLT) continued its years-long tallgrass prairie restoration efforts at Ballyduff Trails in Pontypool, Ontario.
On Saturday, October 15, KLT, in partnership with the New Canadians Centre Peterborough (NCC Peterborough) and Diverse Nature Collective (DNC), with funding from the Ontario Trillium Foundation, welcomed NCC Peterborough clients and staff to the tallgrass prairie to help harvest tallgrass seeds like Big Bluestem and Little Bluestem.
At the tallgrass prairie, Patricia Wilson, DNC Founder, and Ralph McKim, KLT Trustee, land donor, and passionate tallgrass prairie advocate, guided volunteers through the process of tallgrass seed collection and spoke about this rare and beautiful ecosystem and the biodiversity that it supports.
Volunteers, armed with paper bags and empty yogurt containers, waded into a golden sea of tallgrass to collect the seeds that will be used to restore other sections of the Ballyduff Trails. Over the winter, KLT's land stewardship team will begin propagating the tallgrass seeds to plant back into the prairie next summer. Additionally, the team will cast some of the collected seeds out into the prairie late this fall.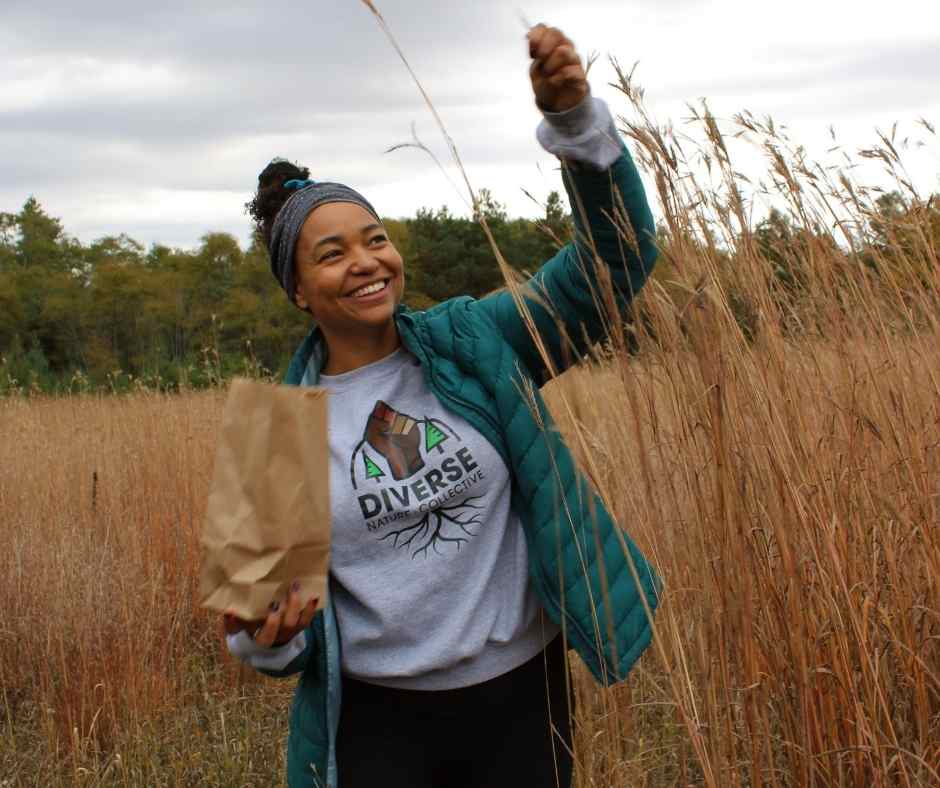 Patricia Wilson, founder of DNC, noted that organizations that are actively looking to reduce barriers for New Canadians who wish to access nature can work to educate themselves to better understand the barriers that New Canadians face and the role their organizations can play in reducing those barriers.
"This can look like working with organizations that have firsthand experience working with newcomers and immigrants, like the New Canadian Centre," said Patricia.
"A huge barrier for New Canadians is transportation. Often, newcomers don't have access to vehicles so they rely on activities where transportation is provided or events that are on bus routes. Another barrier is not having enough family-friendly events and activities. Having family-friendly nature events allows New Canadians to share these experiences with their families instead of excluding them."
At this event, generous funding from the Ontario Trillium Foundation allowed for KLT to provide for bus transportation for volunteers both to and from the event.
On Sunday, a new team of volunteers joined in on the fun to collect even more tallgrass and wildflower seeds from Ballyduff Trails' tallgrass prairie.
"Throughout the day, I heard wonderful questions about grassland conservation and just how therapeutic harvesting seed from the prairie was," said Hayden Wilson, KLT's Land Stewardship Coordinator.
"Even more exciting were questions from volunteers about how to grow tallgrass in their own yards. Knowing that people want to add biodiversity to the urban landscape and replace the ecologically unproductive grasses of lawns is a wonderful feeling and being able to send volunteers home with tallgrass seeds to help that happen was even better."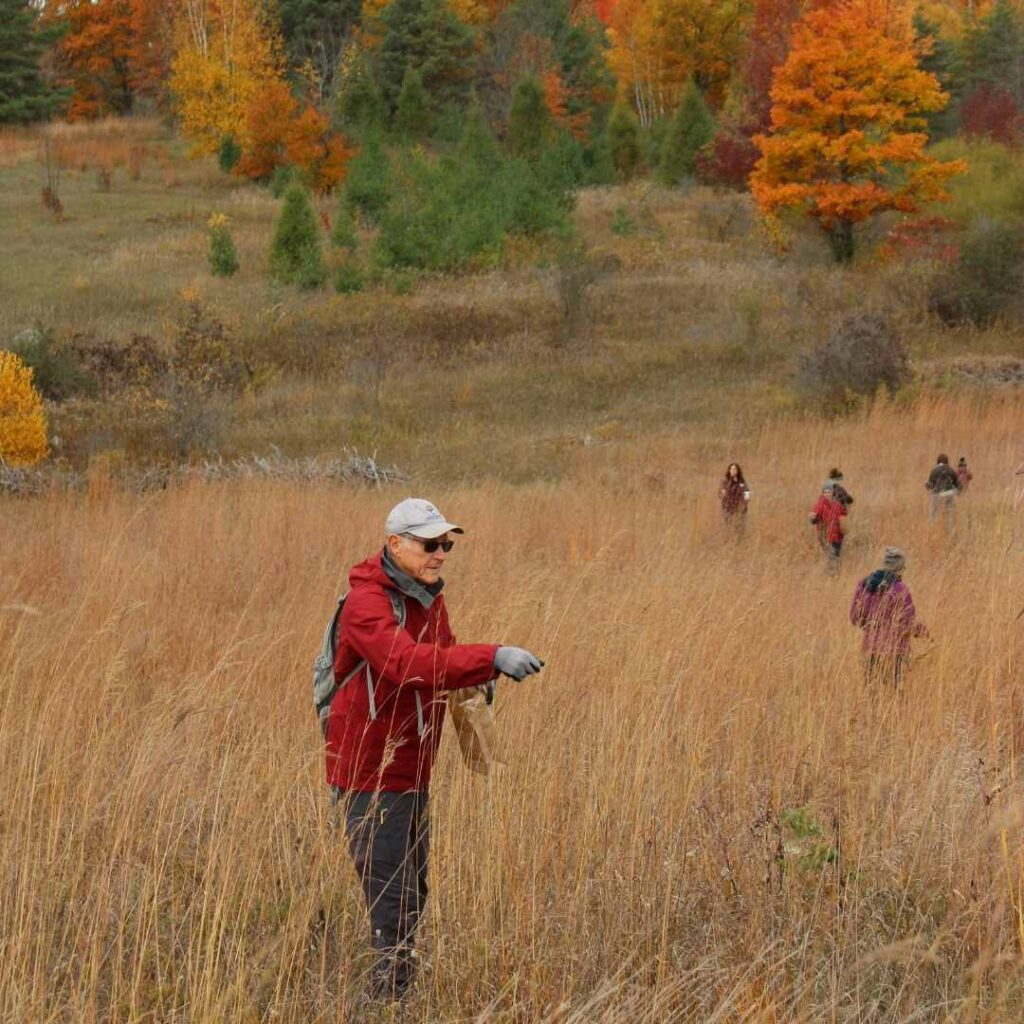 The tallgrass prairie is a vital ecosystem for a variety of species that have developed to thrive in open environments with high insect and plant diversity. While tallgrass prairies may be one of the more durable ecosystems with root systems that can extend five to ten feet in the ground, they need our help. In Ontario, it is estimated that only 1-4% of Ontario's original range of tallgrass prairies remains.
However, with the support of incredible volunteers, donors, and passionate tallgrass prairie supporters like Ralph McKim, we hope to see this unique ecosystem remain in Ontario and thrive in the coming years.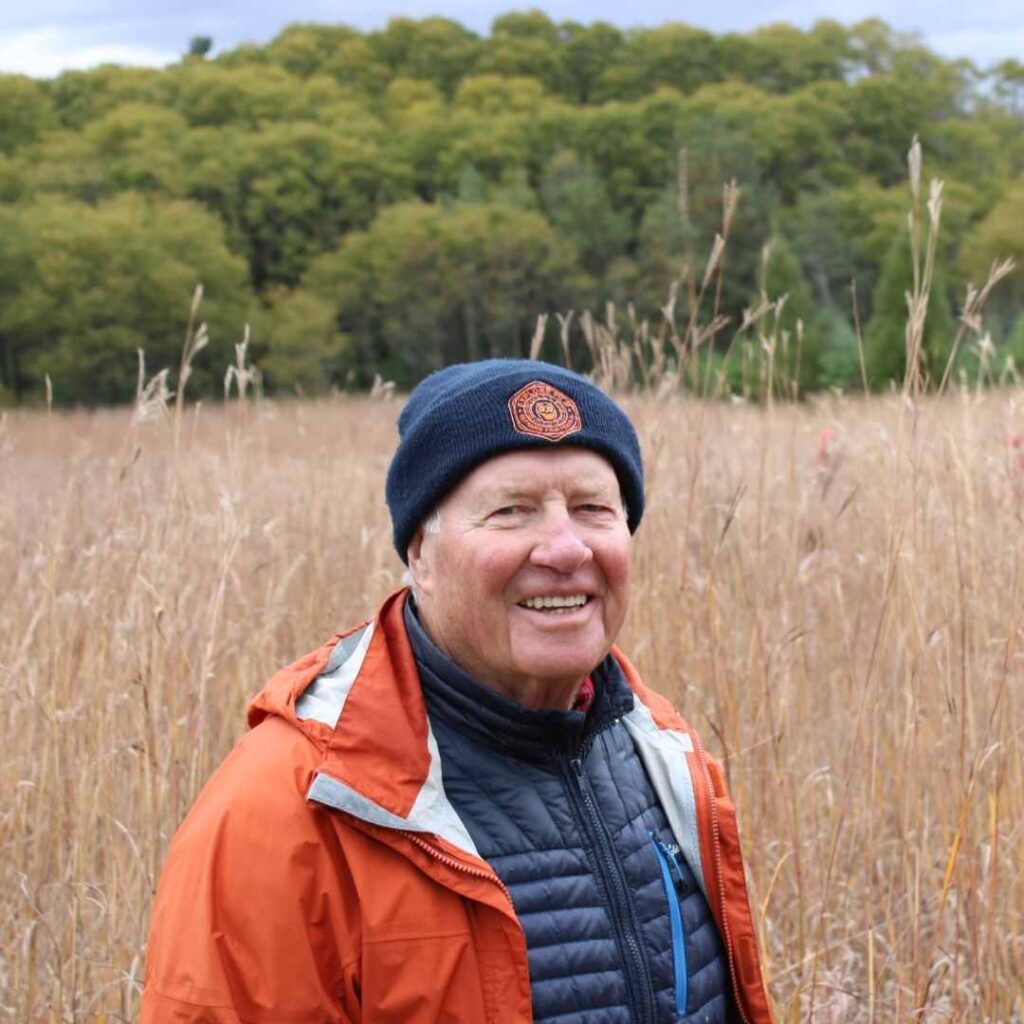 And with that we'll end with a quote from Ralph:

"Tallgrass prairie – how do I love thee? Let me count the ways: as a heritage returned to our landscape, as a home for birds and critters at risk, as a store of carbon for our environment, and, simply, as a beautiful sight to behold.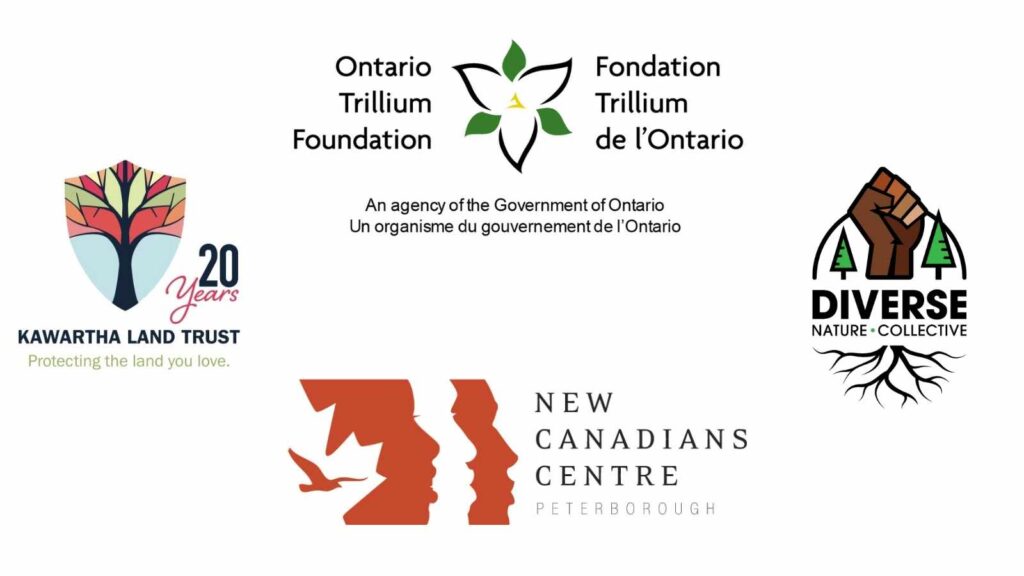 This article was published October 27, 2022.