Thank you to everyone who was able to provide their input for our next Strategic Plan. The final plan will be released in early 2020.
– see below for letter from Chair, John Desbiens
The survey is now closed, thank you for you participation.
Online Survey:
If you are unable to attend a session in person,
please participate by completing our online survey!
Please RSVP by clicking on the link of your preferred session:
Buckhorn & Trent Lakes
Tuesday, October 1st, 6:30-8 p.m.
Buckhorn Community Centre, 1782 Lakehurst Rd, Buckhorn
Past Sessions:
Lakefield
Wednesday, September 18th, 10:30 – 12 p.m.
Marshland Centre, 64 Hague Blvd, Lakefield
North Kawartha
Wednesday, September 18th, 1:30 – 3 p.m.
North Kawartha – Wilson Park Community Centre, 66 Northeys Bay Rd, Woodview
Lindsay
Thursday, September 19th, 12:30 – 2 p.m.
Lindsay – Kawartha Lakes Public Library, 190 Kent St. W, Kawartha Lakes
Peterborough
Friday, September 20th, 1:30 – 3 p.m.
The Heritage Room at The Mount Community Centre, 1545 Monaghan Rd, Peterborough
Asphodel-Norwood
Tuesday, September 24th, 1:30 – 3 p.m.
Westwood Public Library, 350-302, Centre Ln, Hastings
**Asphodel-Norwood session is cancelled due to lack of registrations**
Bobcaygeon
Wednesday, September 25th, 10:30 – 12 p.m.
Bobcaygeon Municipal Service Centre, 123 East St. S, Kawartha Lakes
Coboconk
Wednesday, September 25th, 2:30 – 4 p.m.
Coboconk Train Station, 6699 Hwy 35, Coboconk
Dear KLT Supporters,
Thanks to our volunteers, donors, partners and community at large, Kawartha Land Trust (KLT) has experienced tremendous success during our 2016-2020 Strategic Plan period. In fact the organization has already exceeded its goals and objectives. The board has initiated the preparation of a new Strategic Plan to help guide KLT into its next phase of growth while ensuring the organization continues to remain relevant and meets the expectations of our community.
We want to hear and learn from you! As one of our key supporters, your participation in this process will be extremely valuable. Your perspectives, experiences, and ideas will illuminate strengths and opportunities for KLT. Your participation will influence the shape of KLT's future and strategic direction.
We have engaged an external consultant to facilitate a series of public engagement sessions over the coming weeks. They are committed to fostering open, honest, and meaningful discussions. We especially invite you to attend the session that is closest to where you live or visit most. Hopefully there will be a session that is convenient for you.
As many of you know, we welcomed John Kintare as KLT's new Executive Director in February of this year. John joins us at a time of unprecedented financial stability and strong governance. We are confident that John will lead the organization into the next phase of growth with the support of a team of dedicated staff and volunteers.
On behalf of the entire board of directors, we thank you for your continued support of KLT. We are fortunate to have you with us during this dynamic time as we advance impactful regional conservation. I look forward to your input in KLT's next Strategic Plan.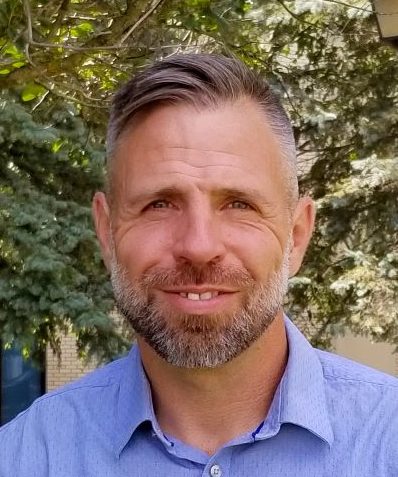 Warmest regards,
John Desbiens
Chair, Board of Directors
Posted September 15, 2019.