Please join us in welcoming Anna Lee as the newest member of the KLT Team!
Anna is our new Executive Assistant, she brings tremendous experience that will certainly be an asset as we continue to grow and expand our impact as we continue to protect the land we love in the Kawarthas
Anna holds a B.Sc. in Environmental Science and Biology from Trent University. Anna's early experiences involved working in the field of Outdoor Experiential Education, in centres in BC and Ontario. She has since pursued a number of interests and professional development courses in accessibility, fundraising, grant-writing, accounting and evaluation. Most recently, she was the Project Manager for the Council for Persons with Disabilities, has volunteered with a number of organizations including Camp Kawartha and on the Board of the New Canadian Center and the Youth Emergency Shelter.
Anna lives with her family on the Indian River near Warsaw where she enjoys paddling, hiking and exploring natural spaces on a regular basis.
Farewell to our friend and former Executive Assistant, Jessica Rogers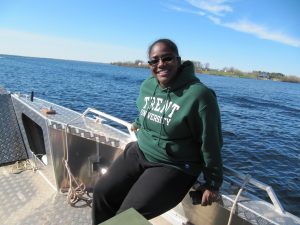 This position for the past three years was held by Jessica Rogers ​who had been an integral and active part of our team. Her willingness and unwavering dedication to embrace new challenges has been an absolute asset to our growth as an organization.From those of us in the office, who were lucky enough to be surrounded by her fierce work ethic and positive spirit daily, ​on behalf of everyone in the KLT family we wish her the best in this next chapter as she ​moves back home to St. Martin.
Post July 12, 2018.