Over the past year, your support has enabled KLT to protect three more environmentally significant properties and develop new partnerships and projects to advance conservation in the Kawarthas.
Also this year, we have organized more than 25 special events designed to get people involved, provide learning opportunities, and encourage public access to these special areas in the Kawarthas. More than 500 people have participated in these events so far this year.
However, our work for the year is not yet done.  There are four more properties on the verge of being protected.  Your support is needed before preservation of these new properties can be finalized. KLT must still raise $135,000 to establish the immediate conservation status of the sites and ensure perpetual care and maintenance.
The momentum for conservation here is strong. Although, we compete for all possible sources of government and foundation support through project grants, we depend on individuals like you to make a difference and provide stable funding for land securement and stewardship.
You can help continue the momentum by making a gift to conservation in the Kawarthas with an end of year donation to KLT.  You can donate online or by calling our office at 705-743-5599.
Here is a look at some of the highlights of 2018:
1. Cation Wildlife Preserve (Target date to be protected December 2018):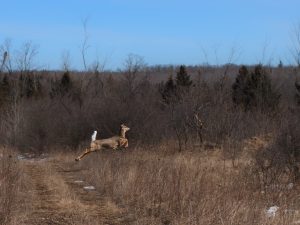 660 acres in an important wildlife corridor between Balsam Lake and QEII Provincial Parks. Your donation will help to permanently protect limestone escarpments, forested areas, provincially significant wetland and open grasslands that are habitat for rare and endangered species and land that is home to moose, bear and other species that require limited human disturbance.
Read more >>
2. Jeffrey-Cowan Forest Preserve (NEW 2018):

135 acres on the North Shore of Stony Lake with significant forest comprising of large older growth White Pines and White Oak, scenic views, amazing trails, and 1,300 feet of significant shoreline.  This donation permanently protects the eastern end of the 10 km KLT Stony Lake Trails.
Read more >>
3. John Earle Chase Memorial Park (NEW 2018):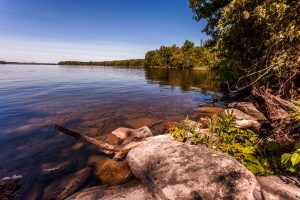 400 acres, with beautiful views overlooking Pigeon Lake, provincially significant forests and wetlands bursting with life. KLT is the lead in a partnership with Trent-Severn Waterway, Parks Canada & Municipality of Trent Lakes to protect and restore this property while allowing public access on the trails.
Read more >> 
4. Fleetwood Creek Conservation Corridor (NEW 2018):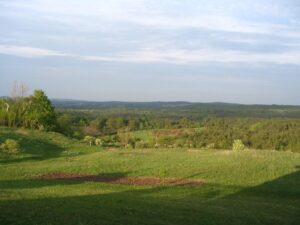 This year KLT launched a project to help private landowners restore and enhance their part of the Fleetwood Creek watershed near Bethany. This area poses the greatest opportunity to protect biodiversity and water quality in the southern part of our region, at the same time it is the area facing the greatest threat of development.
Take a look through our News History for even more properties, projects and activities of 2018.