On Friday, May 6, 2022, Kawartha Land Trust (KLT) staff and volunteers carried out an experimental tree-planting technique known as the "Miyawaki Method" at KLT's Dance Nature Sanctuary in Lakefield, Ontario.

The Miyawaki Method, which was created by Japanese botanist Akira Miyawaki, relies on a high diversity of native plant and tree species planted densely to increase competition and cooperation between species to promote the rapid development of the forest plot.

This planting will help increase forest cover and biodiversity and assist the land in adapting from the impact of invasive species like European Buckthorn and Dog-strangling Vine.

"This effort will, hopefully, allow us to establish a dense native species garden of wildflowers that grow and mature while the forest canopy develops overtop in the coming years," said KLT's Land Stewardship Coordinator, Hayden Wilson.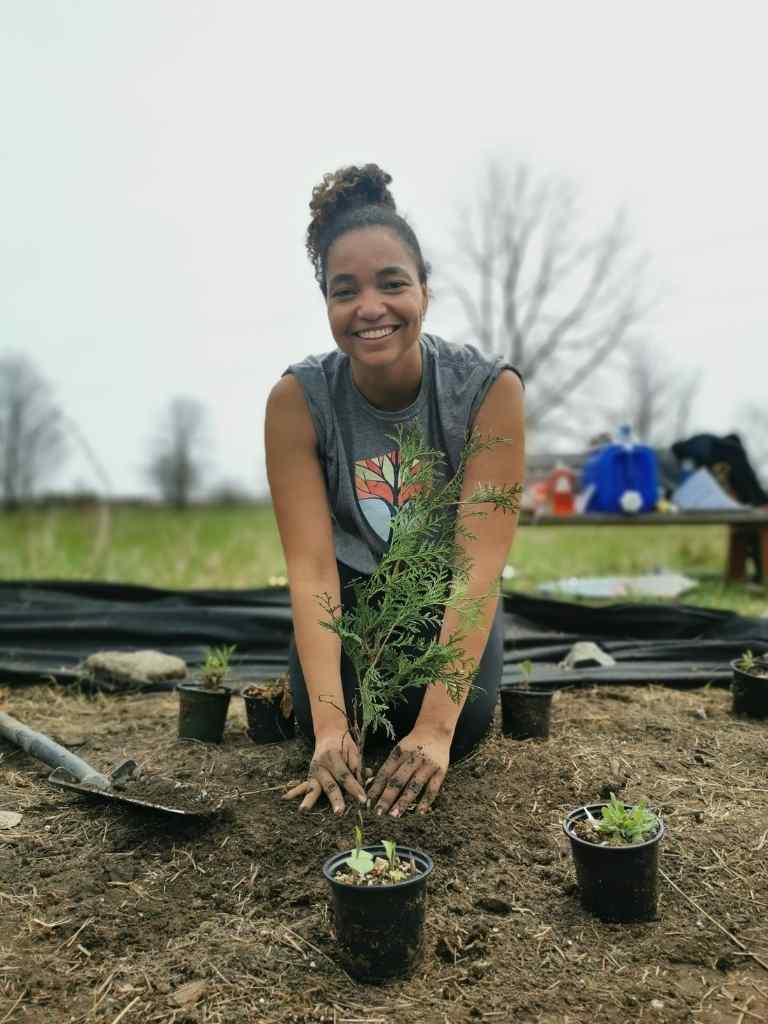 Longtime KLT volunteer and member of the Land Stewardship Committee, David Marshall, noted that this method of planting produces a rich, compact and efficient forest in only 20 to 30 years, whereas natural succession could take approximately 200 years in temperate climates.
"In our application of the Miyawaki Method, approximately 1,225 plants, which included 25 different species of trees, shrubs, and wildflowers, were planted in a random pattern in a hundred square-metre area," said Marshall.
Kawartha Land Trust's use of the Miyawaki Method is believed to be one of the first non-urban applications of the technique in Canada.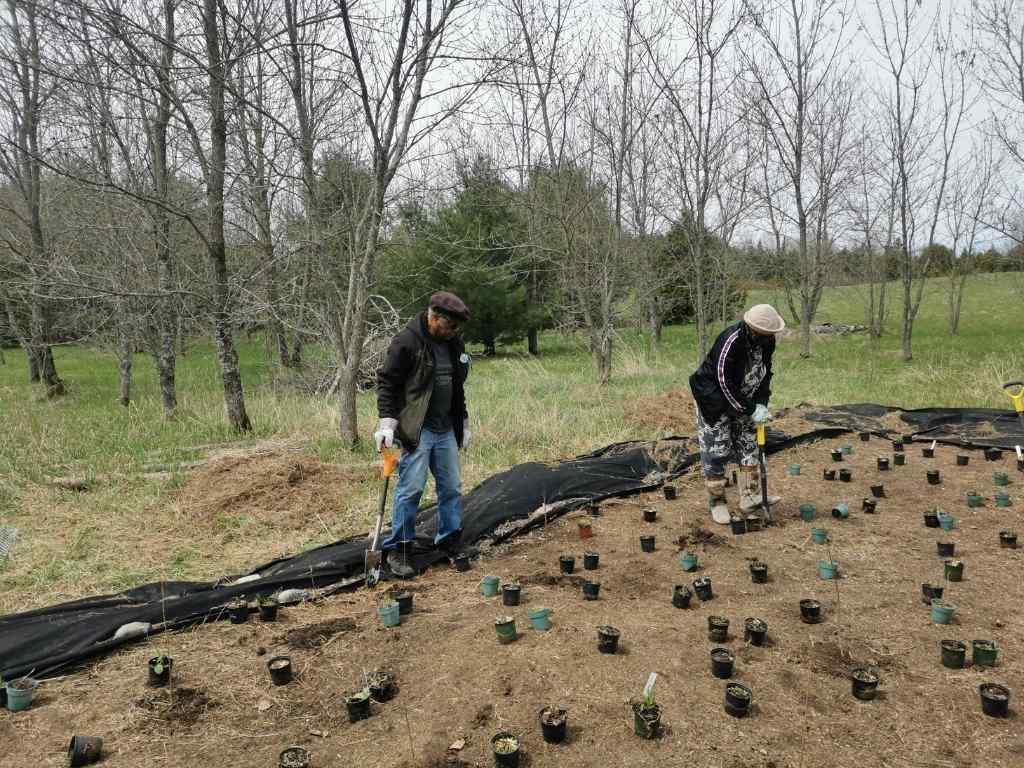 The day began with Marshall providing participants with an overview of the project and methodology, including the choice of species and benefits to the local ecology. After a planting demonstration and some on-site planting prep, which included raking non-native grasses off the soil and tilling it, volunteers assisted in placing and planting a mix of wildflowers, shrubs and trees.

This rapid reforestation event was created in partnership with Diverse Nature Collective (DNC), a local grassroots organization focused on providing opportunities for BIPOC individuals in our community to engage in environmental initiatives.

"This planting day couldn't have been more perfect! We had such a fun mix of people — from students and families to young professionals and retirees. The energy was amazing," said KLT's Community Conservation Coordinator and DNC founder, Patricia Wilson. "For me, it's always exciting to see diverse faces doing this work and I'm happy that KLT partnered with DNC to make this happen. I think that in creating these opportunities, KLT is being very intentional in creating spaces that are inclusive and welcoming for all."

Dance Nature Sanctuary was donated to Kawartha Land Trust by Alice Sharpe in 2006. The property anchors KLT's Moore Lake Focus Area.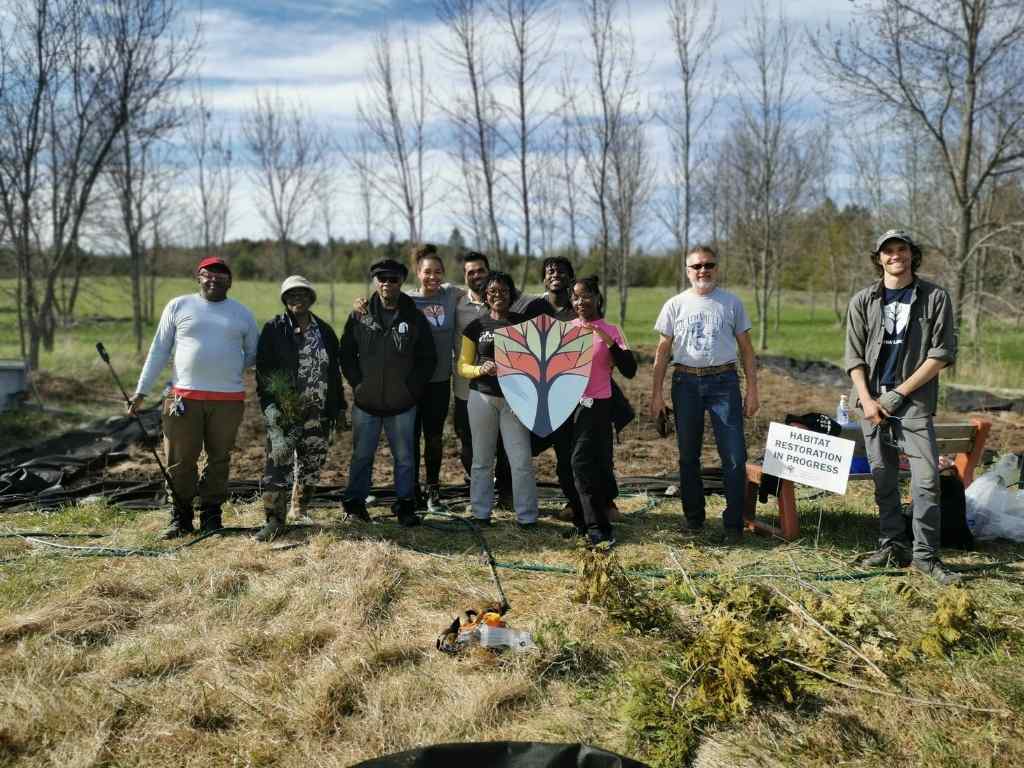 This event was generously supported by the TD Friends of the Environment Foundation.

Update: View a September 7, 2022, photo update of the reforestation plot on KLT's Instagram account.
Article published May 12, 2022. Main photo: Pearl Andrew planting trees at Dance Nature Sanctuary. All photos taken by or courtesy of Patricia Wilson/KLT.