Ralph McKim and Jean Garsonnin have witnessed the beauty of nature being renewed as landowners and stewards of their land on the Oak Ridges Moraine.
They own 240-acres of land, known as the McKim-Garsonnin property, which they protected through a Conservation Easement Agreement (CEA) with Kawartha Land Trust (KLT) in 2011. A significant portion of this property, containing the Ballyduff Trail network, was donated to KLT through a fee simple donation. This transfers a portion of the land, around 150 acres, to KLT ownership, while the remaining property will continue to be protected with a CEA.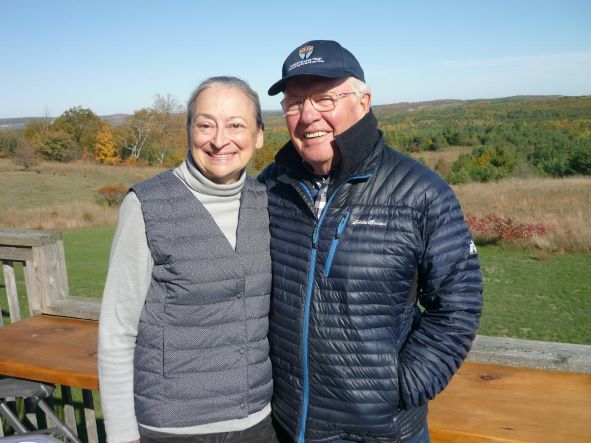 Ralph purchased the land more than 20 years ago, and, eventually, he and his wife Jean decided to build their home on it.
While their home was being built, they discovered its ecological importance with the help of some young professionals who were well versed in environmental/ecological knowledge and practices.
As part of the glacially-formed Oak Ridges Moraine, Ballyduff Trails contains a wetland that is the source of a cold-water stream at the headwaters of Fleetwood Creek. Their land borders the 900-acre Fleetwood Creek Natural Area.
Before Ralph purchased the property, it had been degraded through its use to raise cattle. The knowledge about the environmental importance of the land inspired Ralph and Jean to restore the property back into its earlier stages of nature.
They know it's not possible to restore it to how it was originally, but they would like to make it as natural and healthy as it can be.
They have worked with community groups and volunteers to re-establish woodlots, planted thousands of trees to create forests, managed invasive species and developed 10 km of recreational trails that are open to the public.
A significant project has been the restoration of a native tallgrass prairie ecosystem over the last 15 years. This prairie is the best example and opportunity of restoration on any KLT property.
"It has been very exciting to have groups visit the property and become involved in some of the stewardship and volunteer days," Ralph said. "We are very passionate about the property being open and free to visit."
He said the couple are also passionate about inviting new Canadians to be able to come and enjoy the landscape.
The recreational trails, are open to the public for hiking, cross-country skiing and snowshoeing.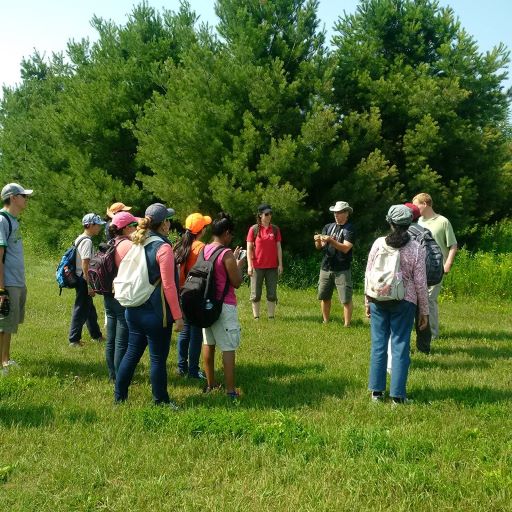 Protecting the property is important to the couple who have been able to witness the regeneration of trees including stands of Red Oak and White Pine. They also want others to learn from the land as well, and have partnered with students from Trent University and Sir Sanford Fleming College to experience and learn on the land.
Ralph and Jean have also seen their neighbours become more interested in what they are doing, and that has led many to realize that the land that they own is significant and should be nurtured and protected.
Ralph has been grateful that he has spent his years of semi-retirement and retirement at this property.
"It's given me the opportunity to work and stay active for many years," he said. "it's also given me the opportunity to meet and bond with like-minded individual and stewardship folks and there have been many opportunities for learning educating and working over the years."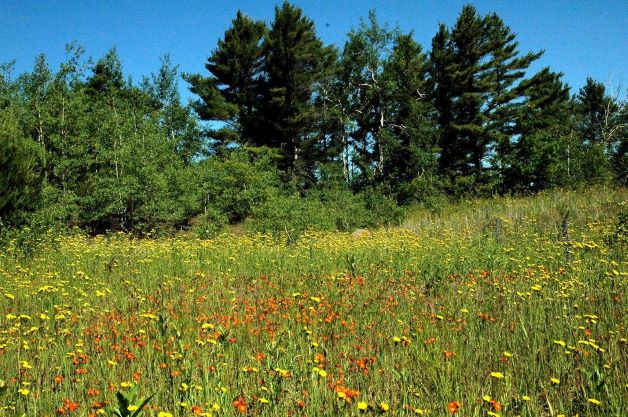 This property was secured with the additional support of the Government of Ontario and Ontario Land Trust Alliance, through the Greenlands Conservation Partnership, which helps conserve ecologically important natural areas and protect wetlands, grasslands and forests that help mitigate the effects of climate change. Through the Greenlands Conservation Partnership, a total of $50 million will be invested over four years, including $20 million from the Ontario government and another $30 million from other sources, such as individual donations and foundation support through the NCC and the Ontario Land Trust Alliance, and other levels of government.
We'd like to thank Ralph McKim and Jean Garsonnin for this very generous gift. We'd also like to thank you for your support in helping this transition to happen. Your donation to KLT today will help protect more important places in the Kawarthas!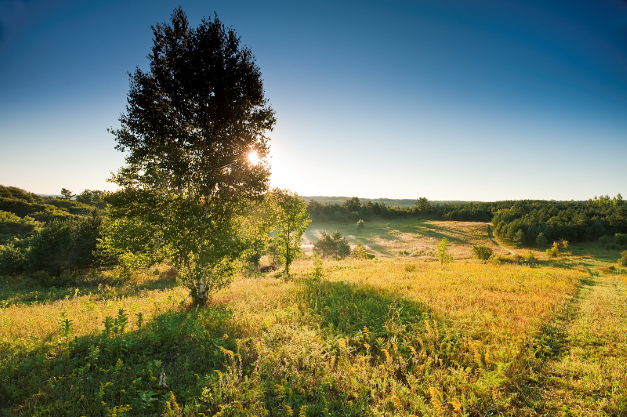 Article posted January 21, 2022.