Photo: Roz and Tim Paddling at KLT's protected Emily Creek Wetlands.
A Lasting Legacy for Protecting the Land You Love in the Kawarthas
In 1991, Roz Moore and her husband Tim purchased a cottage on Stony Lake. They were captivated by the lake's beauty and natural heritage features, including the abundant wildlife. And they were pleased to be quickly drawn into active efforts to protect this lake environment, including an early multi-stakeholder cottager research project called the Stony Lake Lifeline, a study of fish spawning habitat, aquatic vegetation and shoreline features.
Cottagers involved with that "citizen science" project then formed the Stony Lake Stewardship Council in 1998, which evolved over the years in ongoing conservation efforts to its current form and function, the Environment Council for Clear, Stony and White Lakes. It was at an early meeting of the Stewardship Council in 2000 where Roz first learned of the organization. Shortly after she joined the Kawartha Heritage Conservancy (now KLT) as Board member and Chair over the years, and is currently serving as Trustee.
The focus on preservation of lake lands enlarged to include mapping important regional lands and lake shorelines with a new project called the Kawarthas Naturally Connected (KNC) (2009 – current) a Ministry of Natural Resources initiative promoted and supported by past KLT Executive Director, Mike Hendren, Roz, Ian Attridge, and many others.
The KNC project involved more than twenty-five area agencies and organizations working together to identify and map a network of connected natural features – wetlands, forests, river corridors, lakes and meadows in the Kawartha region.
The natural heritage system mapping is available on line for all to review and use in securing and stewarding regional and local lands. KLT continues to utilize this KNC mapping tool to address the urgent need to conserve and enhance significant and vulnerable natural heritage features in our region.
Roz has recently pledged a gift in her Will to Kawartha Land Trust. She strongly believes it's important to protect lands in the Kawarthas because of its unique natural heritage features – the diversity and abundance of species in the area- that are irreplaceable. These features are increasingly impacted by development, including properties having significant wetlands, natural shorelines, fish spawning habitat and Species at Risk.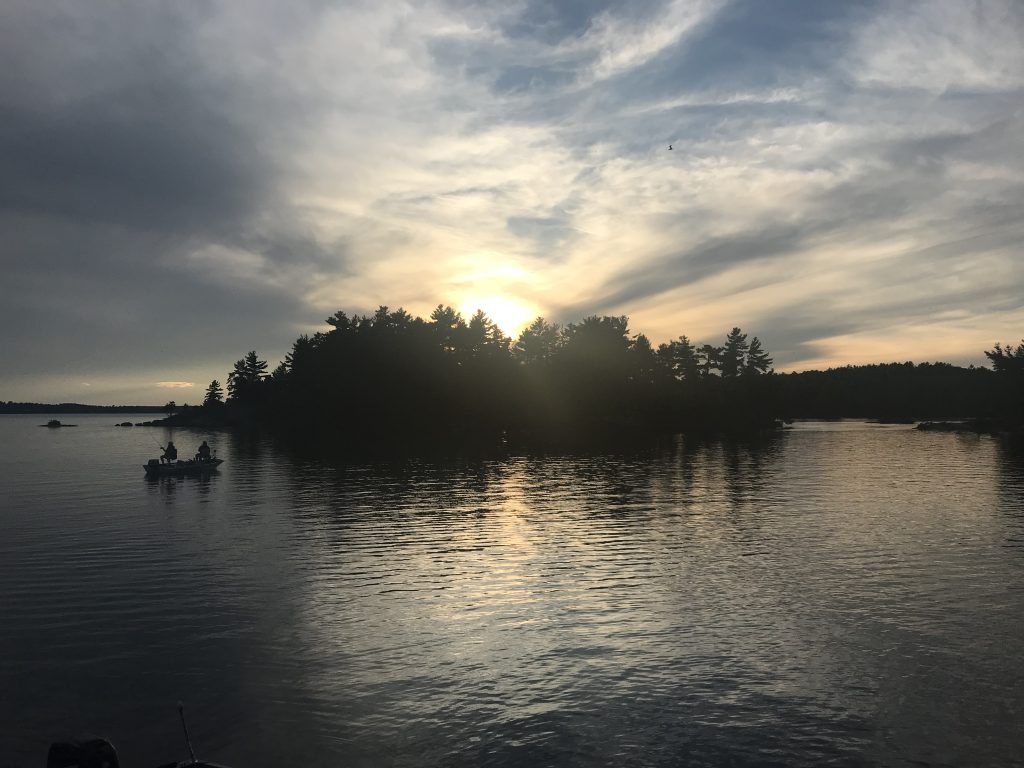 When asked why she chose to include a gift in her Will for KLT, Roz said,
"I'm impressed with how much the organization has grown over the years, how well it is staffed and managed, and I'm astonished by the number of properties it has secured and cares for throughout the Kawarthas. I firmly believe in its mandate and mission, staying power and financial planning. KLT plays a significant role in protecting the environment."
Roz plans to continue her annual donations to KLT, but has also included a legacy gift in her will to provide support to KLT in the future. "I very much appreciate that I have had an opportunity to own lake property here, to understand the significance of the area and to be involved with KLT Board and staff, KNC members, and the Environment Council in conserving this very special environment."
A 'Legacy Gift', or planned gift can be as simple as including Kawartha Land Trust in your will, establishing a life insurance policy or trust, or naming Kawartha Land Trust as a beneficiary of your retirement savings plan.
The structure and mandate of the land trust and legacy giving work remarkably well together. Kawartha Land Trust is focused on financial responsibility and only takes on lands once it has the funds in place to provide ongoing funding for the future.
If you are thinking about planned giving or to learn more about planning your legacy with KLT, please contact John Kintare at [email protected] or 705-743-5599.
May is LEAVE A LEGACY™ month. LAL is a national, community-based public awareness campaign of Canadian Association of Gift Planners (CAGP) that encourages people to leave a gift through their will or another planned giving vehicle to a charity or cause that is meaningful to them.
LEAVE A LEGACY™ was first established in the United States by the Central Ohio Planners and licensed to CAGP in Canada. The program encourages prospective donors to work with development officers at the charities they already support, and/or professional advisors with whom they already have a relationship, to establish a charitable bequest or other planned gift that best suits their situation.
Posted May 3, 2019.