Photo: KLT staff, volunteers and donors, left to right: Mike McMurtry, Mike Hendren, Tara King, Patricia Wilson, Brian Preiswersk, David Cation, Sharon Cation, Thom Unrau, Guy Wagner, Ralph McKim, Bill Crins, and Anna Lee.
KLT is on a roll! Announcing the third protected property in less than two weeks.
As of today KLT protects 17 properties covering more than 4,101 acres of diverse and significant land, a 31% increase in acreage this year.
David and Sharon Cation have protected the vast majority of a very special 668.5 acre piece of land in a conservation corridor between Balsam Lake and Queen Elizabeth II Wildlands Provincial Park.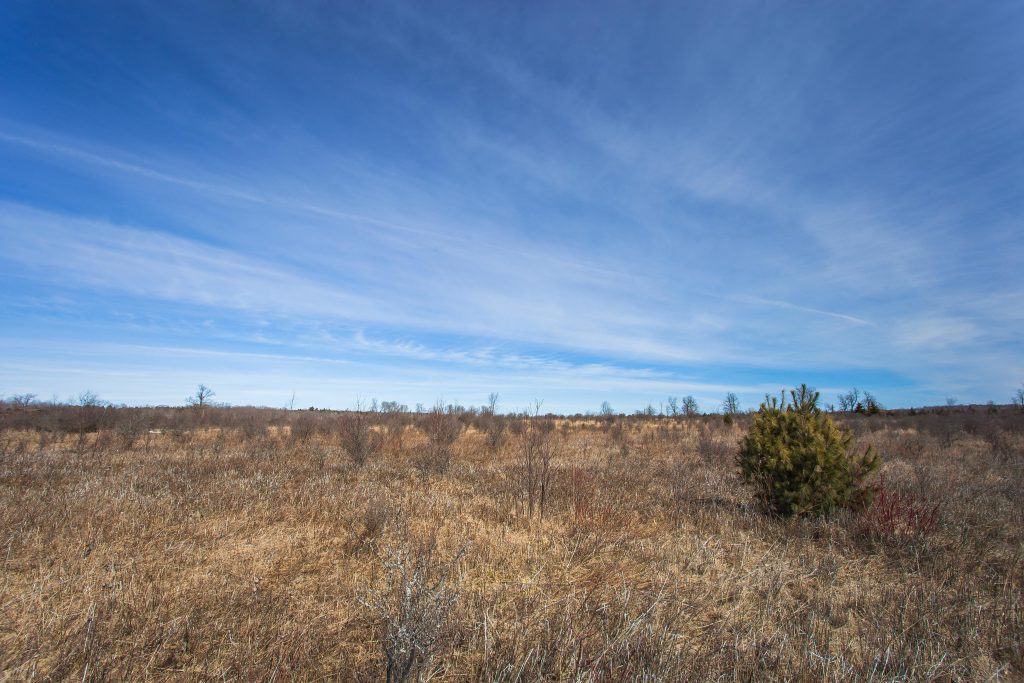 When David's mother died in 1998, he and his brother didn't know exactly what to do with her small estate. He eventually decided to purchase a property and protect it. He came to know KLT through the "Save Boyd Island Campaign," and has since volunteered on a number of properties, helping with trail cleanup and other stewardship activities.
"We decided to buy land for future generations which is what our parents had done all their lives," David said. Buying the French Settlement Road property to protect for future generations is merely keeping her legacy alive. We wish she could be here to participate."

As soon as they saw it, the Cations recognized the beauty of this unique piece of land and anyone who visits the property knows this is a special place.
The property is made up of rolling areas that was once pasture grasslands, and is now comprised of shrubby meadow thickets, early successional and mixed hardwood forests and a swamp that is part of a large ( 183 acre) Provincially Significant Wetland (see the 'Property Page' for more information on this property).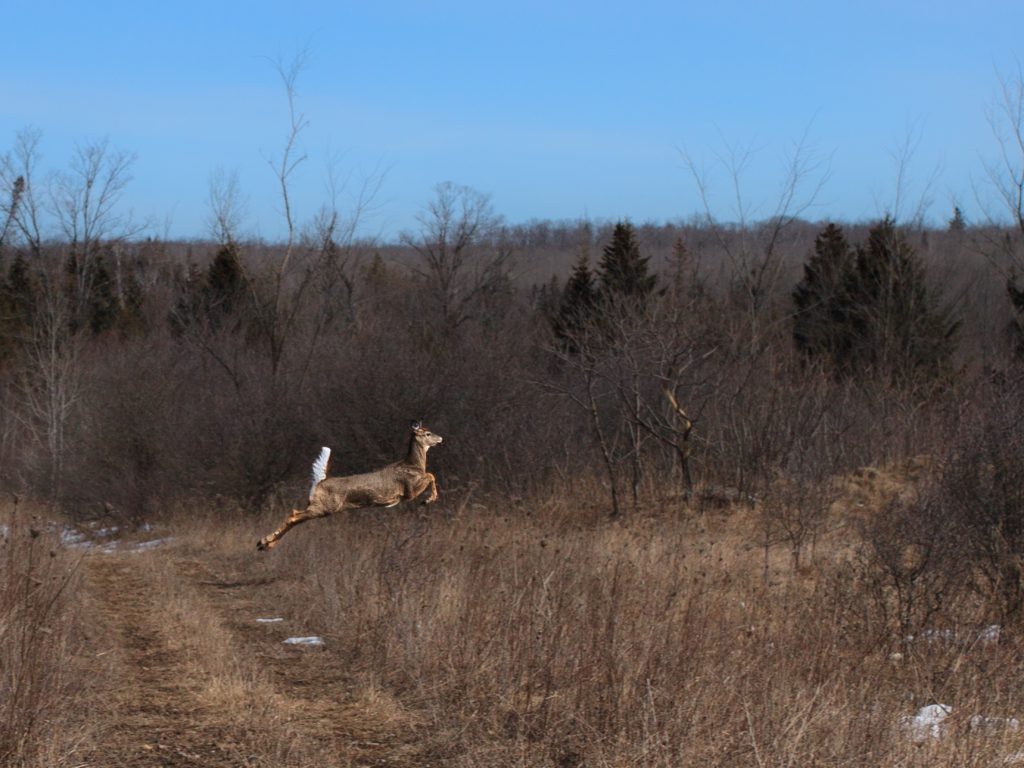 It sits right in the middle of several important protected areas including the Altberg Wildlife Sanctuary Nature Reserve, Indian Point & Balsam Lake Provincial Parks, Queen Elizabeth Wildlands Provincial Park and the Carl Sedore Wildlife Management Area.
The landscape is vibrant and full of life. A trail system passes through the grasslands and meadows that are filled with different butterflies and moths flying between the many wildflowers and milkweed plants. The air is filled with the songs of different grassland bird species including Eastern Towhees, American Goldfinches and Field Sparrows that are foraging through the shrubs and trees.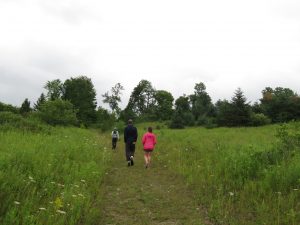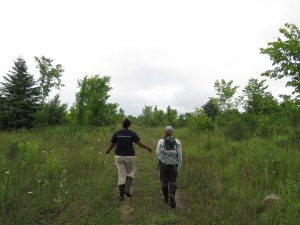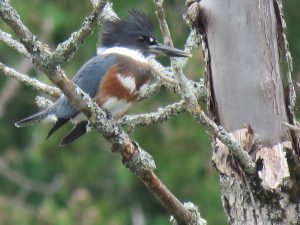 "Donors of land, money and time have come together to accomplish the protection of the Cation Wildlife Preserve with KLT," says Tara King Development Manager. "KLT has an interest in protecting more land in this significant corridor. Other landowners have already expressed their interest in learning about land protection options."
This project was undertaken with the financial support of the Government of Canada through the federal Department of Environment and Climate Change.
The community will be invited to use the trails for passive recreation (hiking, snowshoeing & cross country skiing once they are formally marked. An event to celebrate the opening of the trails and property to the public will be scheduled in 2019.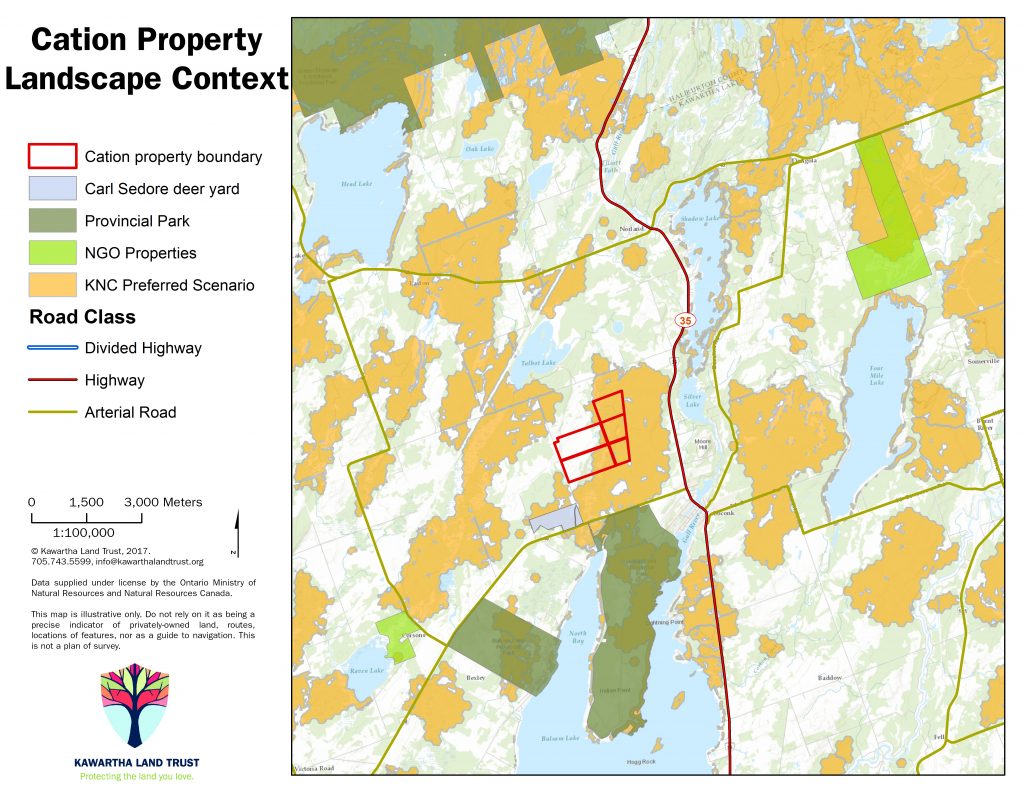 Letters of support for this project were received from Curve Lake First Nation, Ontario Parks, and MP Jamie Schmale of Haliburton – Kawartha Lakes – Brock and can be seen below:
To make a donation to Kawartha Land Trust:
Donate over the phone by calling 705-743-5599.
Cheques made payable to Kawartha Land Trust can be mailed to:
Kawartha Land Trust
PO Box 2338
Peterborough, ON K9J 7Y8
Posted December 18, 2018.