Veronica Price-Jones, Martha Hunt, and Kathryn Frank share their love of nature photography in the Kawarthas

There's something about being outdoors and seeing something special — a rare bird, wildflower in bloom, or the first signs of the changing seasons — that can inspire us to pull out our cameras to document the moment and share it with others. A moment that would otherwise be fleeting, now recorded in pixels or film that can be cherished for a moment or forever.

Looking online, there's no doubt that the world's natural spaces are inspiring subjects for photographers across the globe. On Instagram, the popular photo and video-sharing social media platform, over 27 million photos are tagged with the #WildlifePhotography hashtag while an astounding 218 million posts are tagged with #NaturePhotography.

Closer to home, the Kawarthas is rich with an abundance of talented and passionate photographers who document and celebrate the region's wildlife and connected landscapes.

While nature photography can provide us with a unique way to connect with the land we love, it can also help promote sustainability and conservation. Lana Tannir, National Geographic Explorer, biologist, and internationally-published conservation photographer, wrote about the benefits of nature photography in her post, "Why Nature Photography is Now More Important Than Ever."
"…it can educate others about the beauty and vulnerability of our planet. With the onset of social media, it is now easier than ever for local photographers to make a global impact around the world. Our voices resonate louder. Our power to make a positive change on both a local, national, and international scale is stronger."

Nature photography allows us to share windows into the natural world of the Kawarthas — its wildlife, waters, flora, and connected landscapes. It shows us the abundance we have to cherish. It also documents what we have to lose if it's not protected.
Kawartha Land Trust recently had conversations with three local nature photographers — Veronica Price-Jones, Martha Hunt, and Kathryn Frank — about their photography.
---
Veronica Price-Jones
Butterflies became one of my subjects of choice about three years ago when I decided I wanted to spend more time developing my photography skills. Butterflies may flit around a lot, but they are colourful enough to spot easily in a viewfinder, and you can often get closer to them than to larger animals like birds. This made them a very good introductory subject for wildlife photography.

I found soon that I wanted to learn to identify the species that I was photographing, and from butterflies, I expanded to dragonflies, damselflies, moths, and spiders. Now, anything small with a web or wing catches my eye.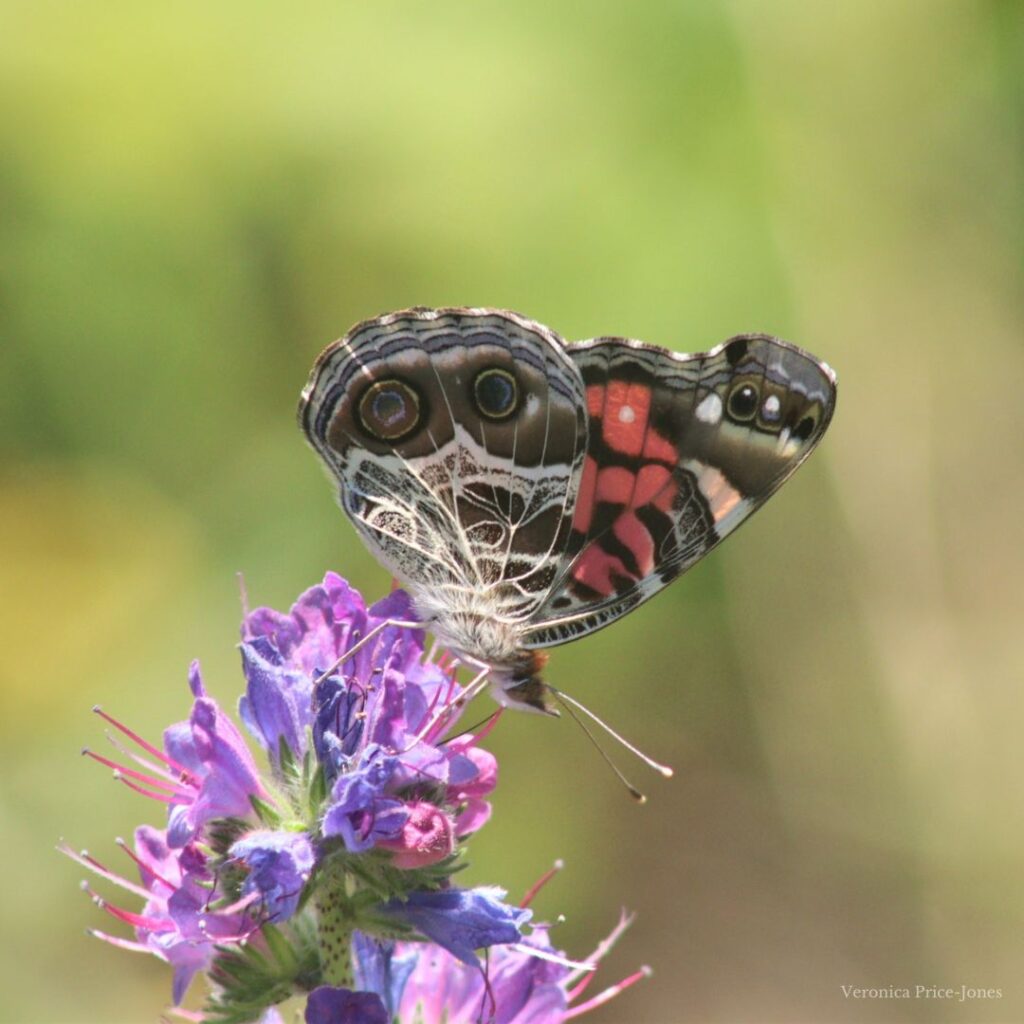 I know that you've also used trail camera photography to capture wonderful images of different species in protected places — what's it like to work in that medium?
I was first exposed to the potential of trail cameras while doing a semester abroad in New Zealand. I participated in a field course near Lewis Pass, on the South Island, and my project compared how well different tracking devices (trail cameras, chew cards, and tracking tunnels) detect the presence of mammals.

The results of the study actually showed that trail cameras were the least sensitive device: often, chew cards and tracking tunnels detected the presence of mice and possums, but trail cameras in the exact same location were not triggered. The short duration of the field course meant that there wasn't too much time for troubleshooting, but since playing around with my own trail cameras, I have learned some of the tricks.

For casual use, I have found trail cameras to be a consistent source of excitement, as you can get some truly unique angles and learn about animals that you had no idea were present.
Do you have a particular photo of yours that you love the most? What's the story behind how the photo happened?
I could not choose one single photo, as there are many that have special significance to me, whether it be for a personal, sentimental memory, the fortuitous coincidence of conditions to produce a crisp photo or the excitement of a new sighting.

One that I would like to share is this photo of male Red-wing Blackbirds at dawn. The photo was taken one day at Dance Nature Sanctuary when I was out for some early morning ice skating. I had never skated to a chorus of Red-wing Blackbirds, but I was honoured to have them herald the rising of the sun.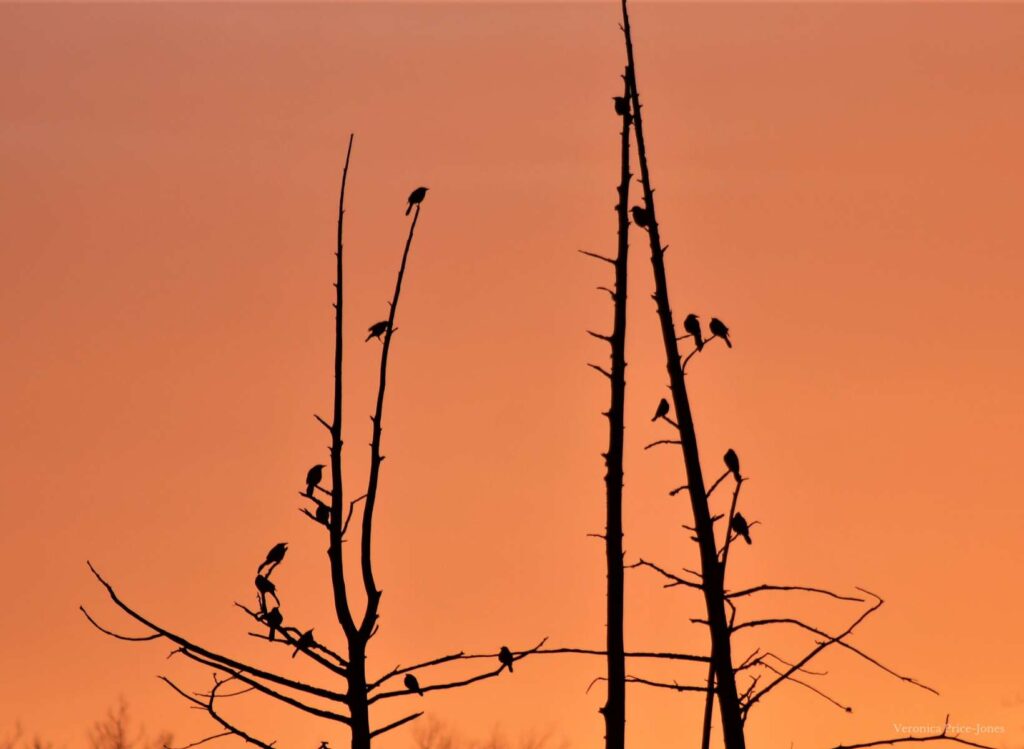 You're currently working abroad — are you taking nature photos there and what that experience of being in a new/exploring a new natural environment is like?
At the moment, I am working in Costa Rica as a science communication/translation intern at the Monteverde Butterfly Garden. The ecology is wildly different from home, being both tropical and up in the mountains.

On most of my days off, I explore one of the many nature reserves in the area, and I always go with my camera. I find that my approach to exploring an unfamiliar natural environment is not very different from my approach to exploring the many parks and trails in the Peterborough area. I keep my camera at the ready, with my eyes open for movement and ears open for rustling.

I tend to try to match birdsong to bird species that I know from Ontario, and I have to remind myself that there is a whole new and extraordinarily diverse collection of birds in Costa Rica.
---
Martha Hunt
What is your connection to the Kawarthas?
My grandparents bought a cottage on Stoney Lake in 1937. We are now on our fifth generation of summers at "Nakemi." This place means so much to me that when my partner and I retired, we knew that we had to be closer to the lake, so we moved from Niagara to Marmora in 2018. We are now just a short drive to Stoney and can access the cottage in all four seasons.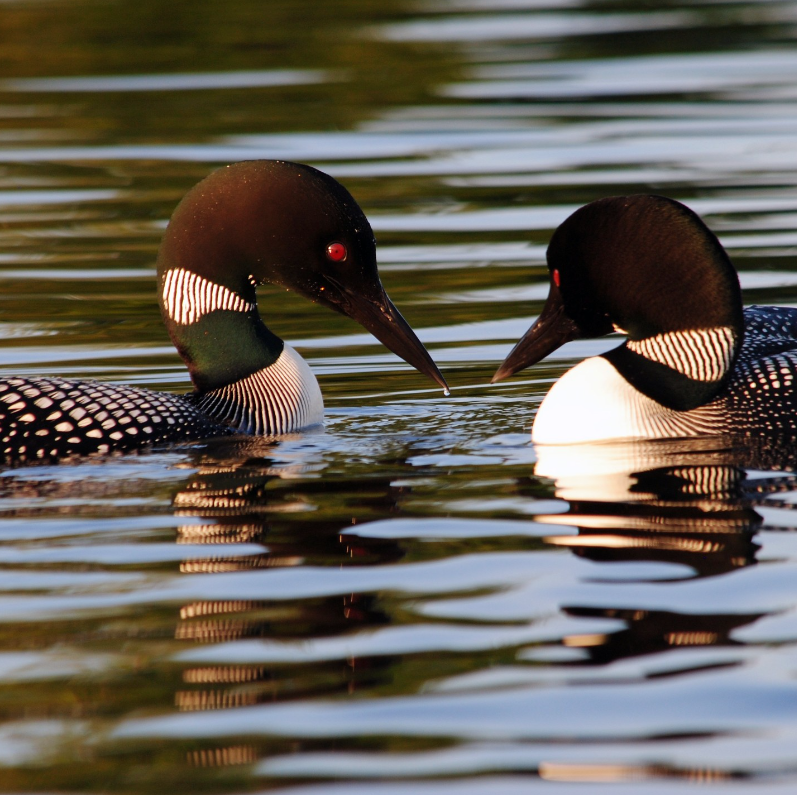 Why do you enjoy nature photography?

My partner and I love being out of doors in all seasons. Taking photos while on our excursions is a way for me to connect with the moment and the area. And of course, I love to share these photos on social media. It's a little gratification for me and maybe I can help out organizations, like Kawartha Land Trust, that I am connected with.
You have a special connection to KLT's Christie Bentham Wetland property. Year after year, month after month, day after day, what does that particular property reveal to you through your camera lens?
I can never express my gratitude enough for the work done by Kawartha Land Trust to secure Christie Bentham Wetland. The development that was done there, and the threat of more to come, was very distressing to me.

I have walked in those woods since I was a child and paddled in 'the swamp" with my grandmother. We always watched for beaver and turtles…but lately, have been thrilled to see nesting loons, mating muskies, wood ducks, foxes, porcupines, and black bears. I believe that the wildlife in this area is better today than it was 50 years ago!
The three summers of spongy moth caterpillars were horrendous to those woods, but I believe [the trees] will make a comeback over the next few summers. The derecho storm of May 2022 was catastrophic in one place in particular. In both cases, it's easy to say "nature being nature," but that is not the case. Spongy moth caterpillars were introduced by humans and have become invasive and destructive. The derecho storm is a direct result of our warming climate, also caused by human activity. But now that the land is safe, it will continue to recover as nature does.
What are your favourite subjects and/or landscapes to shoot?

I enjoy landscape photography, finding detail in nature, and looking for "nature's art." With landscape, water and sky are often features that attract me. Details can be water droplets on lily pads, intricate spider webs, an interesting whorl of bark, and so on. And sometimes nature makes its own art — reflections, colours and patterns.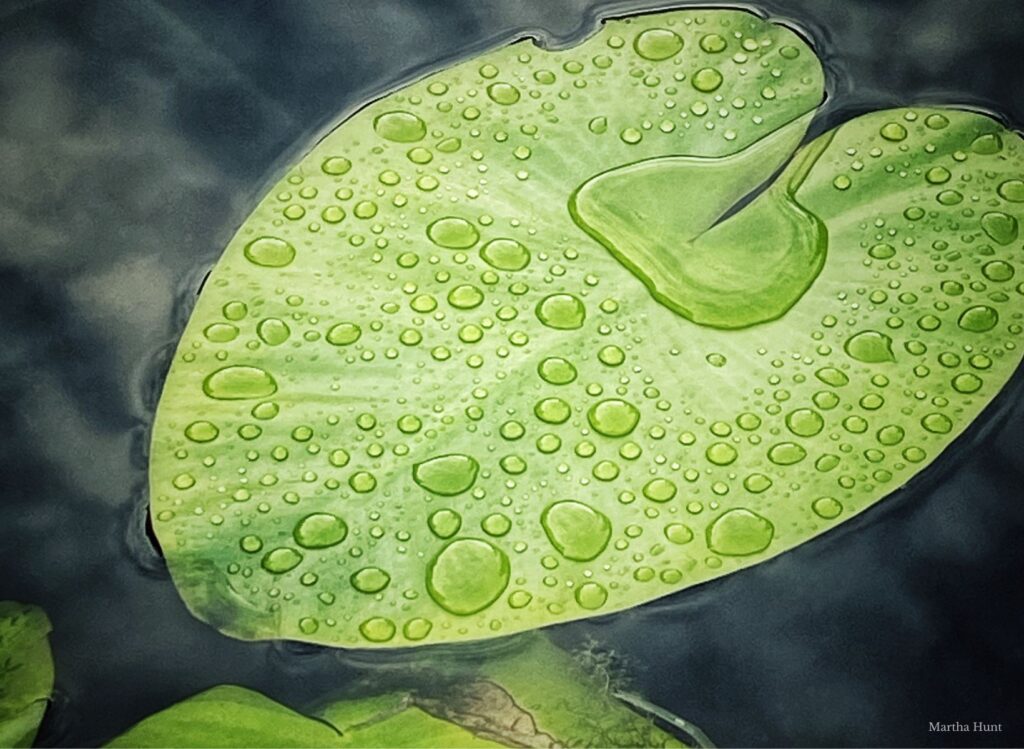 You can enjoy more of Martha Hunt's photography on Instagram at @__marthahunt__ and @far.camp.photography.

---
Kathryn Frank
What is your connection to the Kawarthas?
I live and work and play in the Kawarthas! My family moved to Kawartha Lakes about 20 years ago. My home base is Lindsay and while I would love to explore far and wide I love to explore my little neck of the woods and walk the trails available steps from my front door as well as my own backyard!

For the past ten years, Jeannine Taylor, CEO, founder, and publisher of kawarthaNOW has been posting a photo a day on kN's social media platforms. The photos often include beautiful and serene landscapes in the Kawarthas, folks enjoying the outdoors, and local flora and fauna. One of your photos was listed in KawarthaNOW's article "Our top 22 Instagram photographers for 2022." What does nature photography mean to you?

I love kawarthaNOW and follow them on Instagram and Facebook. Apart from exposing me to the physical beauty of this area, they are a fount of information on local happenings and important information.
Nature photography is an extension of my love of nature and the beauty therein. Getting out and walking in natural environs is relaxing and refreshing to me — it resets me in so many ways.

Taking photos and bringing that home and then going over the shots gives me a better look at things I saw while outside. So many details show in my photos of things I didn't notice while I was out walking. It instills so much wonder in me and helps me to discover even more about what I saw.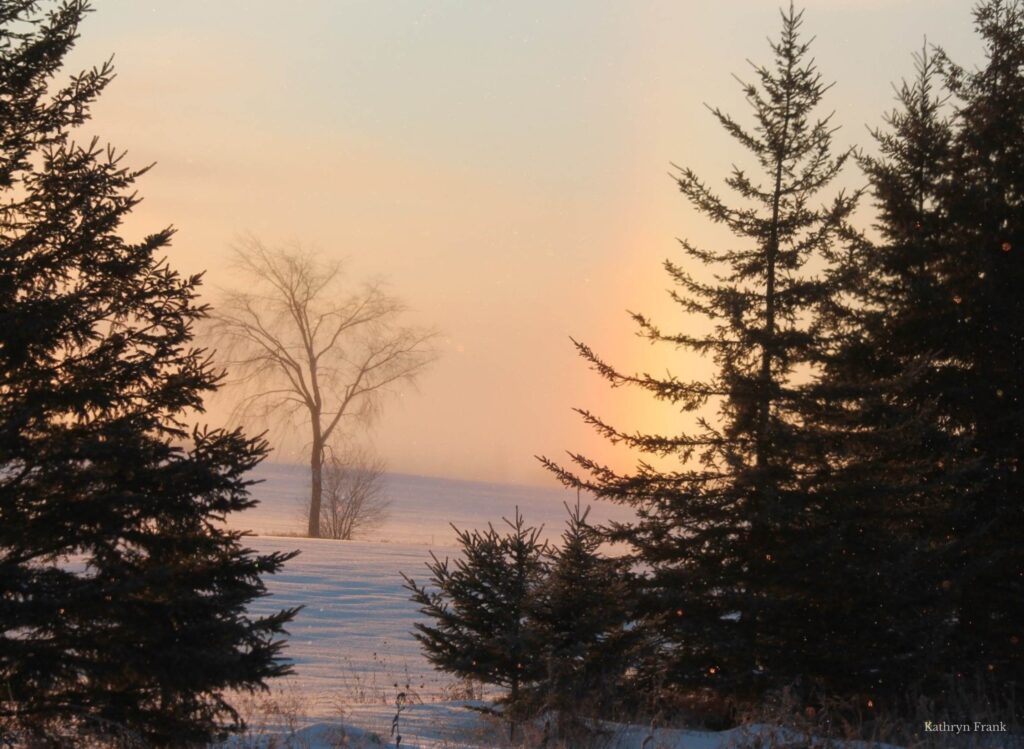 I am not someone who does heavy editing of my photos (mostly just cropping and lightening) — my joy comes from capturing a certain perspective or special angle or view. There are some super talented and technically skilled photographers out there and I am not one of them! I tried being more like that, but for me that distracted me from the joy of being outside and just shooting what I saw.

Photography is different for everyone and I say that to encourage others who are "pointing and shooting" and feel like somehow that makes them less of a photographer. If you find joy in being outside and taking pictures — go for it! You may not be a professional photographer — but do you need to be in order to find joy doing so?

What do you enjoy about sharing your photos with others online?
The way I see it, you can only share so much with your family before they start to run the other way when they see you coming! I enjoy having another outlet to share some beauty with others and also get some feedback and encouragement.

I love to see others photos from nearby and also far away. There is so much beauty out there. I know it brightens my day, and I hope it does the same for others.

Maybe there is someone who is not able to get out and explore; hopefully, a picture I share might remind them of places or things they enjoy or just simply bring a smile to their face. Maybe it will encourage someone to get outside and experience and appreciate the beauty themselves and reap the benefits of "nature therapy."

From your photos, it's clear you don't let winter get you down as you're out there and taking photographs even when it's icy. What advice would you give others to brave the weather to get interesting shots this time of year?
My advice is just get out there and dress appropriately. Wear layers. Wear crampons on your boots if it's icy. Some people take a walking pole to help with balance. Bring a thermos of hot chocolate or tea or coffee to enjoy right after — there's nothing like returning to a warm space and a warm drink after being out in the cold!

Do you have a particular photo of yours that you love the most? What's the story behind how the photo happened?
Probably my favourite photo is this photo of a momma fox and her many babies. The expression on her face tells such a story. The story of a tired, overworked mother who is finally able to catch a quick moment of peace while her babies nurse.

On my evening walk I would always take my camera when I knew she was around. Sometimes I would sit a respectful distance away and observe. Everything always happened so quickly, so I was overjoyed to be able to study her in more detail when I uploaded the pictures to the computer. This photo is what really started my love and fascination with photography.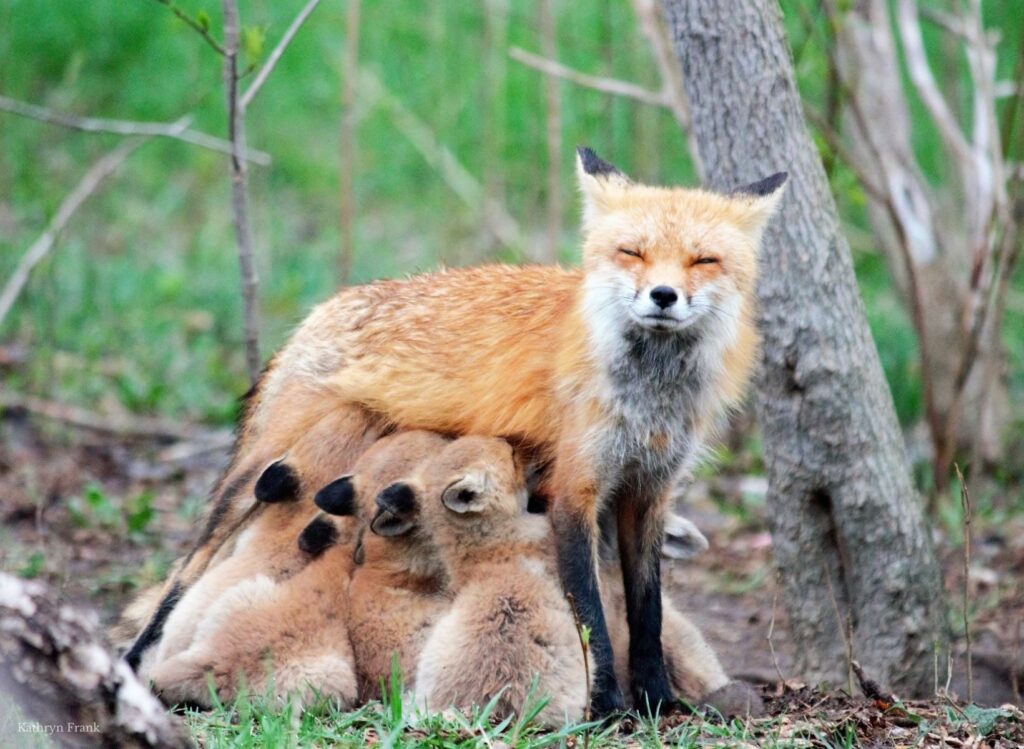 You can enjoy more of Kathryn Frank's photos on Instagram at @_katy.did.it_.

---
Main photo: Canada Darner at KLT's Dance Nature Sanctuary (Veronica Price-Jones). Article published on March 1, 2023.
If you visit one of KLT's public access properties and post a photo online, be sure to tag us: @kltptbo (Twitter), @kawarthalandtrust (Facebook and Instagram)! We'd love to see your photos!