Wootton-Kirk
Donor:
Scott Wootton and Catherine Kirk
Acreage:
34
Interesting Features:
In 2018, Scott Wootton and Catherine Kirk gifted a 34 acre property containing a portion of a Provincially Significant Wetland (PSW).
The land is located between Hwy 28 and Coon Lake Rd. It had been identified the Kawarthas Naturally Connected Collaborative using the best available conservation science as an important piece of our natural landscape. Approximately, is mixed forest providing an important buffer to the PSW.
"Cath and I have lived in the Burleigh area long enough to see firsthand, many species of animals that call the Fraser wetland area home. Some of which are endangered which speaks to the importance of helping preserve this sensitive environment," said Scott Wootton, owner of Kawartha Lakes Constructions and land donor.
"It is our hope that the list of endangered species is reduced rather than increased in time and that is the underlying motivation for this gift," continued Wootton.
The property is mostly forested, primarily by Sugar Maple trees. However there are a few other species of deciduous tress including Large-tooth Aspen, White Ash and red Oak. It is in the centre of a potential corridor between Kawartha Highlands Provincial Park and the Fraser Estate, named after it's long-time owner, Gordon Fraser, a Progressive Conservative MP for Peterborough from 1940 and 1953.
The property contains two wetland units of the Fraser Property Wetland Complex, a large wetland that has very diverse vegetation. In 2017 the OMB turned down a plans to build 58 unit condo development on the 675 acre Fraser Estate stating that "there's a multitude of animal, amphibious, bird and plant species on the site, and that some are species at risk (the Blanding's turtle and the muskellunge, for example)".
The wetland habitat included is suitable Red-shouldered Hawk habitat and give area-sensitive species have been detected on the property including the Broad-winged Hawk, Hairy Woodpecker, White-Breasted Nuthatch, Veery and Ovenbird.
KLT has a goal to ensure public access when it is compatible with the long term protection goals of these sites and features, and correspond with the wishes of the land donor. The Wootton property is not open for public access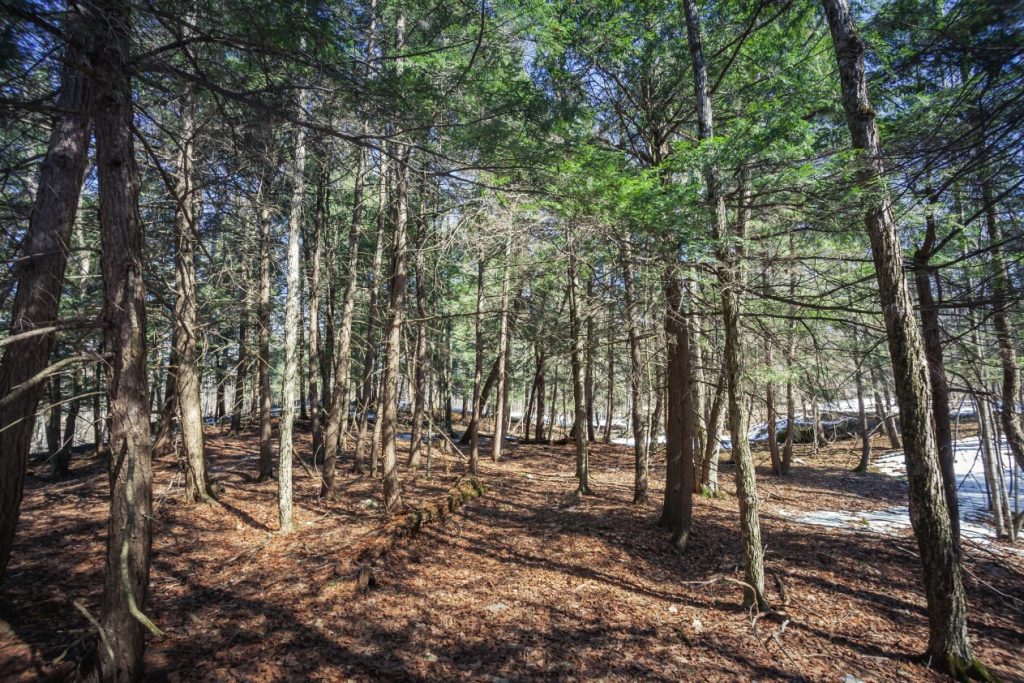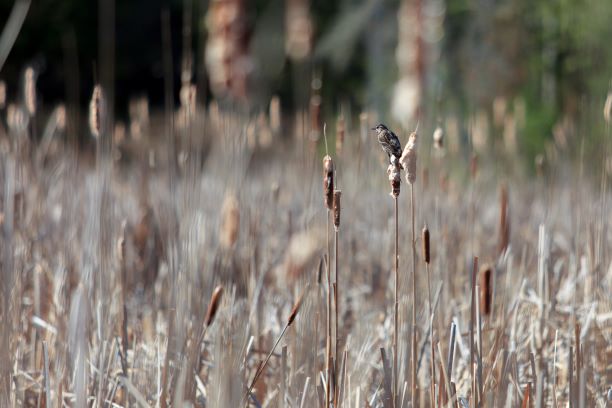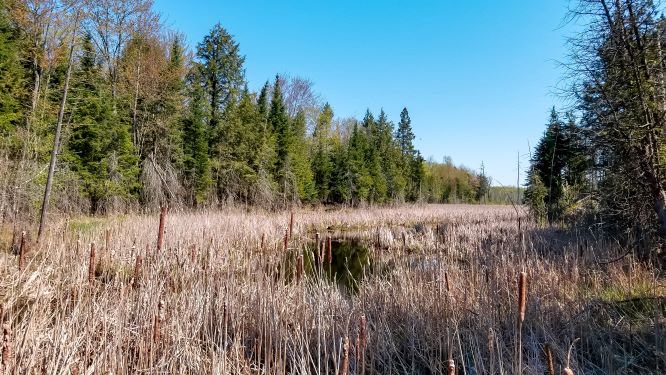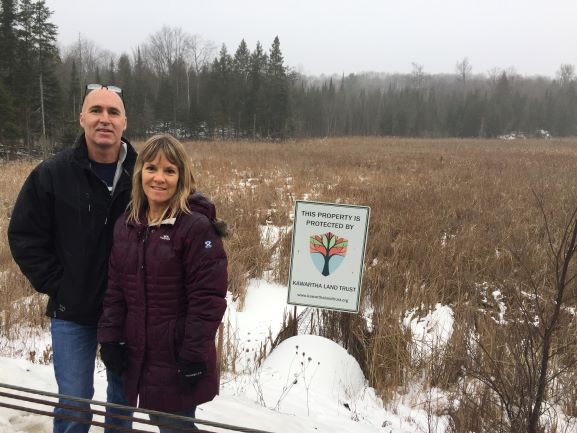 Scott Wootton and Catherine Kirk