Welcome KLT's New Development Manager, Tasmin Rajotte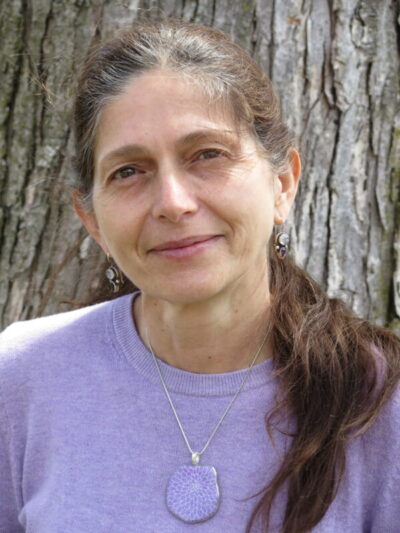 By: Marnie Clement, KLT Volunteer, Development Committee
Tasmin Rajotte, KLT's new Development Manager, has been working in the charitable sector and has more than 22 years experience in administration, fundraising, project implementation and management, research and writing and diplomatic work at the international level.
Tasmin has been around. Part of her childhood was spent in Fiji, Western Samoa and Kenya, and she has lived in different parts of Canada. Most recently she was living in Ottawa when she decided to move to Peterborough in September of 2018.
"Based on a quick decision and after finding some temporary accommodation, I drove with bare essentials to Peterborough on the Labour Day weekend of 2018," she said. "Once it was clear things would work out at my son's school, I found more permanent accommodation and moved everything from Ottawa."
She loves living in a small community and enjoys the fact that it doesn't take long to find a nice trail.
Tasmin's work has given her experience in sustainable agriculture, food security, environment, community economic development, and criminal justice. For almost 20 years she has worked for the service arm of Canadian Quakers (the Canadian Friends Service Committee).
She has a B.Sc. in Agriculture from the University of Guelph, a Masters in Environmental Studies from York University, and Native Species and Natural Process Professional Specialization Certificate (Ecological Restoration) from University of Victoria
"Working on biodiversity issues at the international level for over 11 years led to a strong desire to get my hands dirty at the local level," she said. "In turn, this led to me to acquiring some training in ecological restoration, which then led to work volunteering with various ecological restoration initiatives that I absolutely loved!"
Tasmin says that she wanted to transition to work that was more connected with the land. She first heard about KLT this past January when meeting with Dr. Eric Sager, who coordinates the joint Trent-Fleming Degree/Diploma in Ecological Restoration, to explore possibilities for work and learning in the area.
"I had a strong desire to shift career directions from the policy wonky world and do something that was more connected with the land," she said. "When I found out about KLT and looked at their information online – I got so excited and was blown away with what they've accomplished in a short span of time."
Tasmin began working for the KLT in early April when the offices are closed and staff are working from home due to the COVID-19 virus… a very difficult time to start any new job.  
"I'm looking forward to so many things including being able to support the protection and stewarding of land, getting to know more about the beautiful Kawartha area, working with a dynamic team of very knowledgeable staff and volunteers and most of all being able to do work that brings me joy," she said.
She says she has been working remotely for years and was really looking forward to going into an office for a change and working in-person with a team of people
She looks forward to the time when this will happen.