Seasons on the Morraine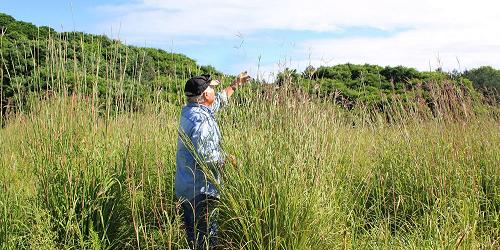 South Pond Farms, neighbours of the KLT Protected McKim-Garsonnin property The Ballyduff Trails are combining the love of food and nature in a series called "Seasons on the Morraine"
From April to October there will be eight guided/interpreted nature walks on the Ballyduff Trails adjoining South Pond. The walks are designed to deepen understanding and increase appreciation of nature as it unfolds its marvels month by month here, on the edge of the Oak Ridges Moraine.
The walks are being led by eminent local naturalists – ecologists, geographers, botanists, authors and artists – all of whom have vast experience in interpretation. Each event will also feature a "farm-to-table" meal, which is the essence of South Pond Farms.
April 22nd: Night Sounds
May 6th: Song Bird Sighting
May 13th: Wild Flowers and Other Wild Things
June 18th: Dragons & Damsels and Butterflies too
July 23rd: Wetland Wonders
August 13th: Seeing the Forest for the Trees
September 17th: Feathers, Flowers and other Finery
October 1st: Fleetwood Valley – Then and Now
Visit the South Pond Farm website to learn more about 'Seasons on the Morraine.' 
The Ballyduff trails are protected through a Conservation Easement Agreement with Kawartha Land Trust. Learn more about other KLT Protected Properties,  Our Priorities and Land Protection Options.