Regrow Forests in the Kawarthas — Give Now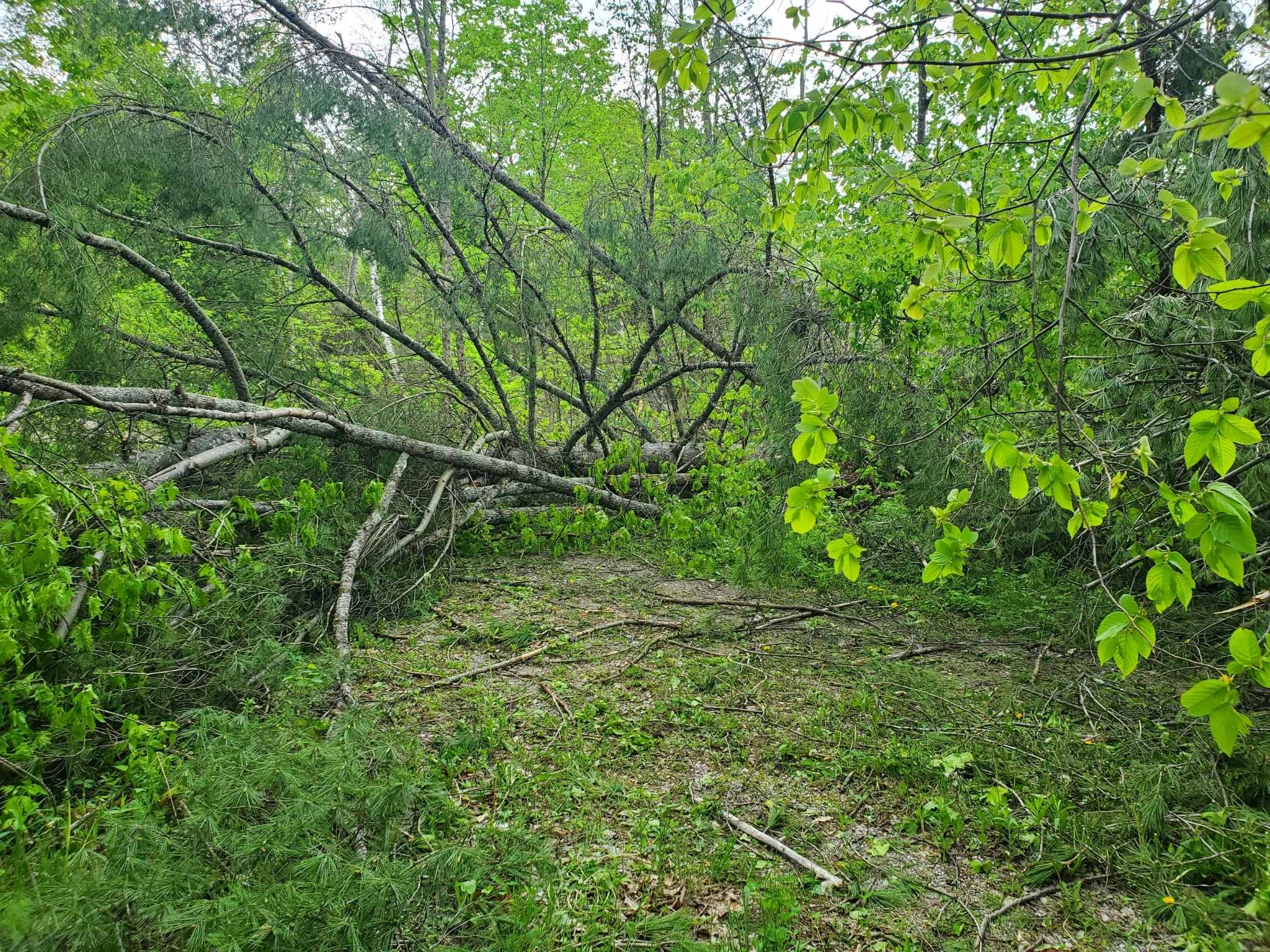 A massive storm, officially called a derecho, slammed into the Kawarthas on Saturday, May 21, 2022.
Some of the forests you protected with your past support have been badly damaged. The Jeffrey-Cowan Forest Preserve, home to a section of the Stony Lake Trails, has experienced widespread damage — hundreds of trees and large limbs are down, snapped, or leaning.
You can support our work to regrow forests in the Kawarthas and help us restore KLT's beloved hiking trails. Your gift today will help twofold — it will support important habitat and ensure the restoration of KLT's hiking trails that connect so many with the land they love. Make a gift today.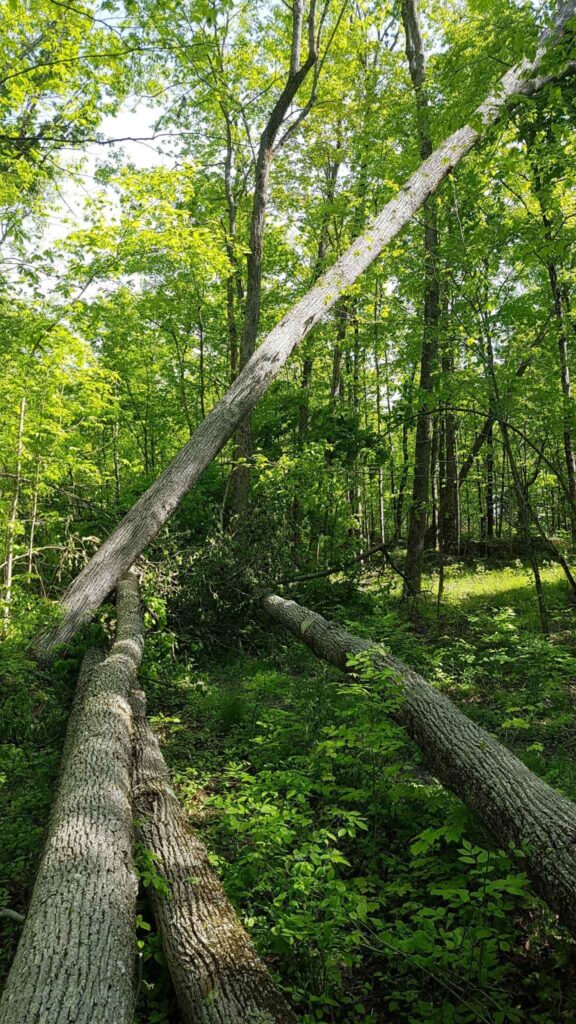 For updates on our work as it continues, please visit our news page.