Protecting Our Land
Land Stewardship
The goal of Land Stewardship is to care for the lands entrusted to us.
Our environment and the unique ecosystems that make up our landscape are fundamental for the survival of not only the flora and fauna that inhabit them, but for the humans who rely on the ecological services that our environment provides.
Proper environmental stewardship is extremely important, especially now in the face of our rapidly changing climate.
The Kawartha Land Trust Land Stewardship Team advises on stewardship priorities and best practices. They conduct inventories, protect species at risk, manage invasive species, and develop management plans, policies and guidelines on stewardship activities for KLT properties. Land stewardship helps to maintain and conserve natural areas and ensure that they are protected against any disturbance that would compromise the health and function of an ecosystem.
Stewardship work can be undertaken by trained professionals but also by members of the community. Often, the best way to help people understand the importance of protecting these spaces and create a meaningful connection with nature is to have them help with stewardship work!
The Land Stewardship Team is comprised mainly of volunteers who have a range of expertise including tall grass prairie restoration, invasive species management, biological inventories, and natural areas ecology and is supported by KLT staff.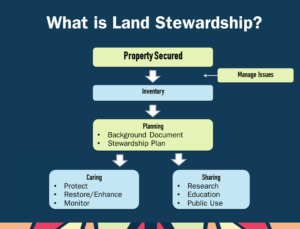 Over the years Kawartha Land Trust has led several stewardship events and enlisted the help of community members on some of these exciting projects!
Big (Boyd/Chiminis) Island Restoration
This project occurred over several weekends in the Spring of 2017 with the help of volunteers to help plant native tree and shrub species at different areas along the shoreline of Big (Boyd/Chiminis) Island. The aim of the project was to close off these areas that have been degraded by human traffic, allowing them to re-naturalize and for the shoreline to re-establish itself.
Tall Grass Prairie Revival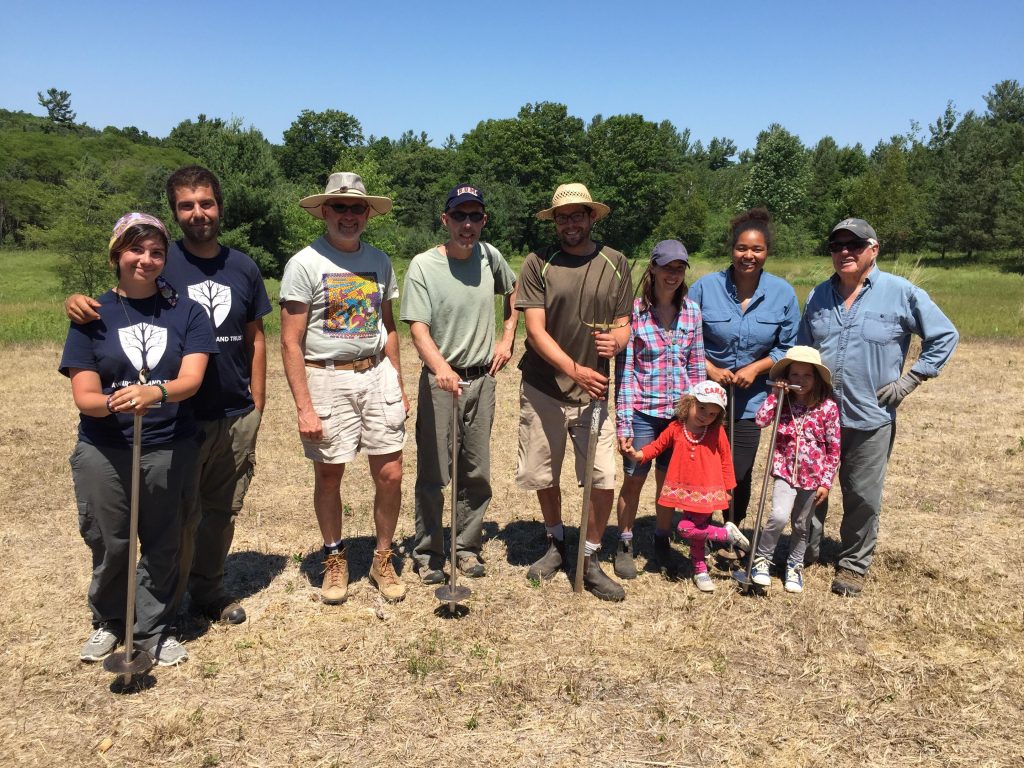 Since 2011, KLT and Ralph and Jean, the current owners of the McKim-Garsonnin property (home of the Ballyduff Trails) have been working hard to re-establish this tall grass prairie to its former glory, as this area once had a thriving tall grass prairie habitat. Every year we have dozens of volunteers come out to help with seed collecting in the fall and in the late spring we have volunteers help plant the tall grass prairie plugs that have been cultivated over the winter. This has been a multi-year project engaging several members of the community to help us rebuild this prairie and maintain it.
Black Tern Habitat Enhancement Project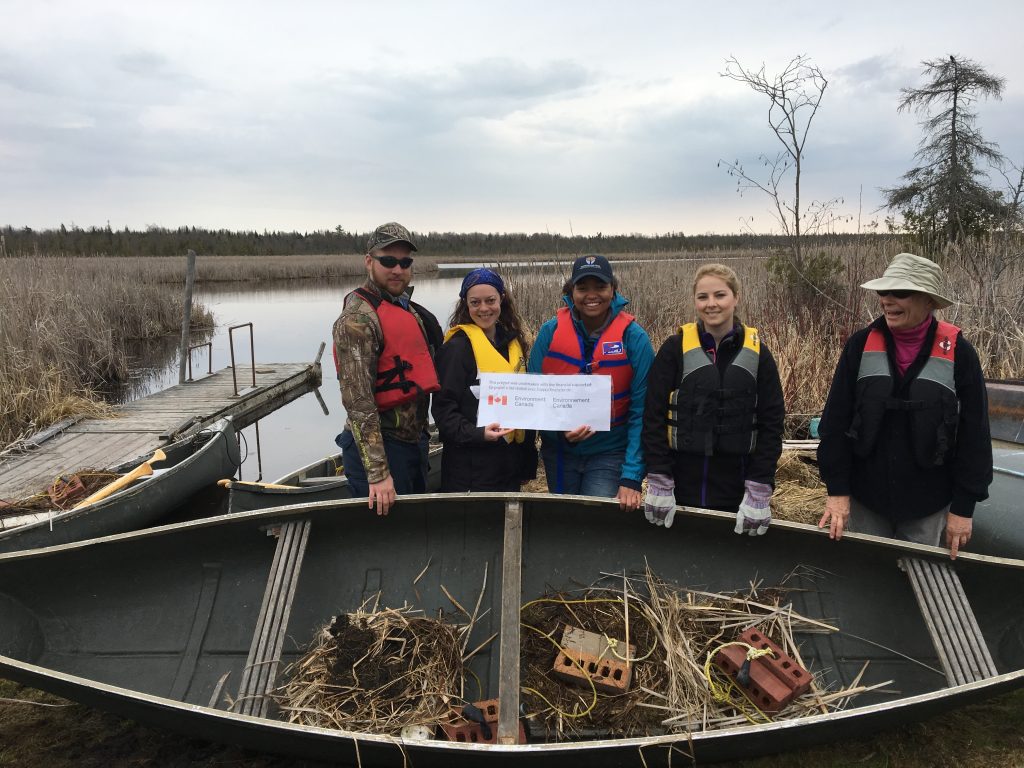 Black Terns are a wetland bird that is listed as a special concern species due to their declining populations. In 2016 volunteers came out and supported our project to fix up some old nesting platforms that were donated to us by the Ministry of Natural Resources and Forestry and helped to install 20 nesting platforms along out 800-acre Emily Creek wetland property.
2017 Stewardship Projects on Private Lands
Thanks to the financial support from Ontario Trillium Foundation, individual donors and other private foundations, KLT was able to offer stewardship assistance to landowners who manage land in or adjacent to  priority natural lands identified in the Kawarthas Naturally Connected Natural Heritage System. Together with landowners, we planted 18,560 trees, managed over 20 acres of invasive plants and seeded 2 acres of pollinator habitat.
Map of KLT Stewardship Projects on Private Lands