A New Face at KLT!
Thom Unrau is as our new full-time Land Stewardship Coordinator. Some of you may remember Thom when he worked for KLT part-time last summer, mainly on Big (Boyd/Chiminis) Island. He has experience working with the Nature Conservancy of Canada in one of their priority natural areas in King City and has participated in a wide range of conservation work spanning from Northern Ontario to South Africa. His areas of expertise include invasive plant management, trail construction and nature interpretation. When you talk to Thom, his enthusiasm and passion for his work shine through.
Thom is coordinating many opportunities you can get involved and become a volunteer through our lineup of on the ground stewardship activities. See our Events Listing for all the details.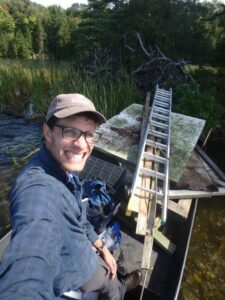 Posted March 13, 2017.