Needed: Volunteers for Kawartha Land Trust's People & Nature Events Working Group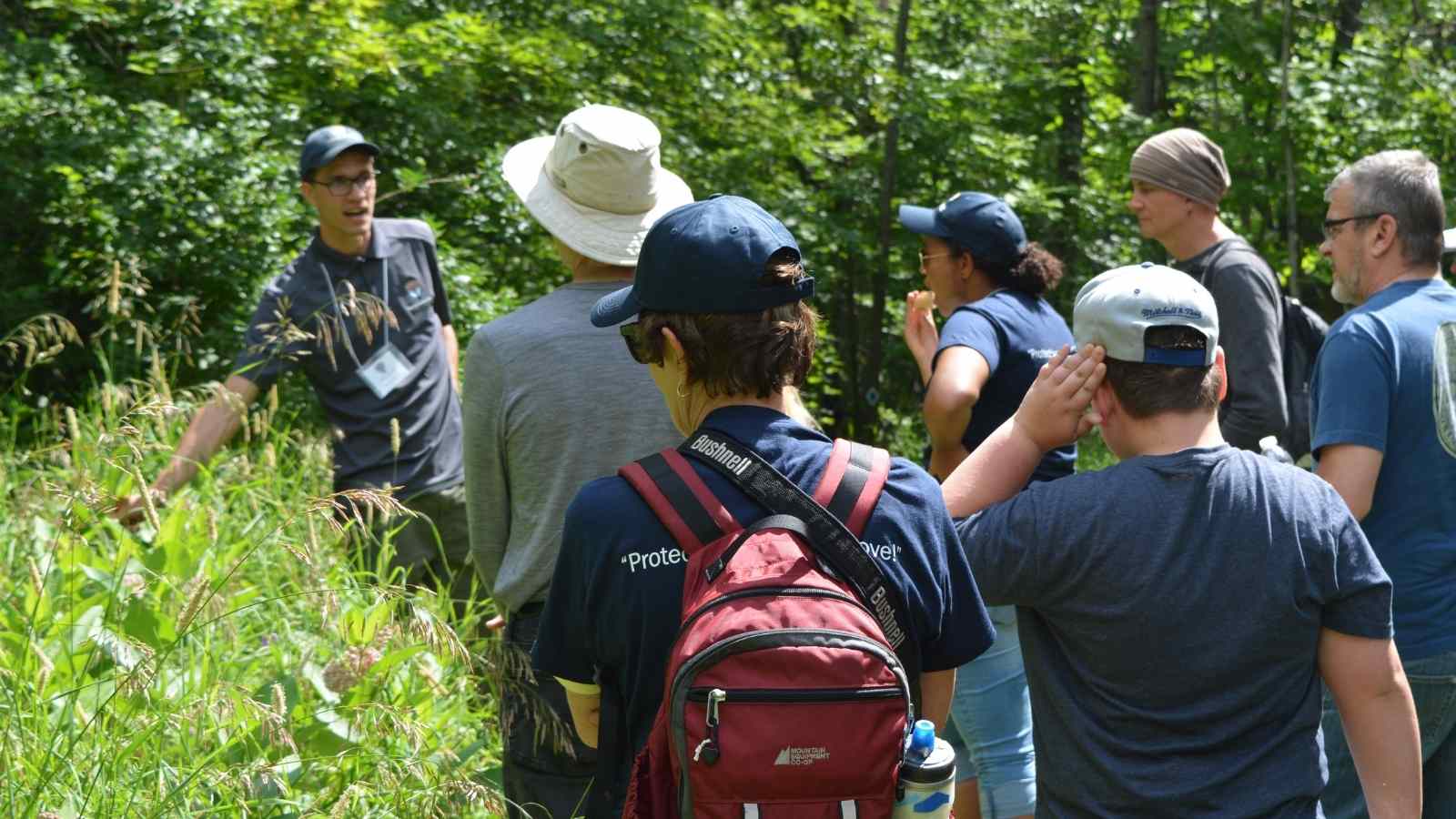 Do you think you would be good at finding ways to introduce people to the wonders of the natural world? For 2023, KLT is piloting a new events promotions model to do just that.

Kawartha Land Trust (KLT) is establishing a People & Nature Events Working Group comprised of six to eight people who will be tasked with developing a series of events for KLT. These events are intended to introduce people to the wonders of natural spaces and should appeal to diverse audiences.
KLT plans to adopt the "Passport to Nature" model, which has been successfully used by a number of land trusts in Ontario and Canada. Passport to Nature is a print and/or digital events guide that connects new and existing audiences with nature-focused events. The guide relies upon volunteer direction and is financially supported through sponsorships and advertising.
KLT's People & Nature Events Working group will be responsible for developing 10 public events, securing sponsorships and advertisements for these events, and working with a designer to produce the "Passport to Nature" print and/or digital guide for distribution by April 1, 2023.
If you are a creative type, event planner, educator, nature enthusiast, connector, salesperson, designer, and/or crafter of words, please consider volunteering for this working group.

The time commitment will be approximately 10 hours per month, which will include two-hour monthly meetings from October to March and additional work tasks between meetings that will likely take up approximately 8 hours. 

This is an exciting opportunity to get creative at introducing people to the wonders of nature in the Kawarthas!

If you are interested, please complete our online form or email Anna Lee, Operations Manager, at alee@kawarthalandtrust.org (please attach your resume or a brief description of your interests and skills as related to the above tasks. The deadline to express interest in this working group is October 14, 2022.
September 23, 2022. Main photo: Thom Unrau, Director of Community Conservation leading a guided hike (KLT).