National Volunteer Week – Volunteer Spotlights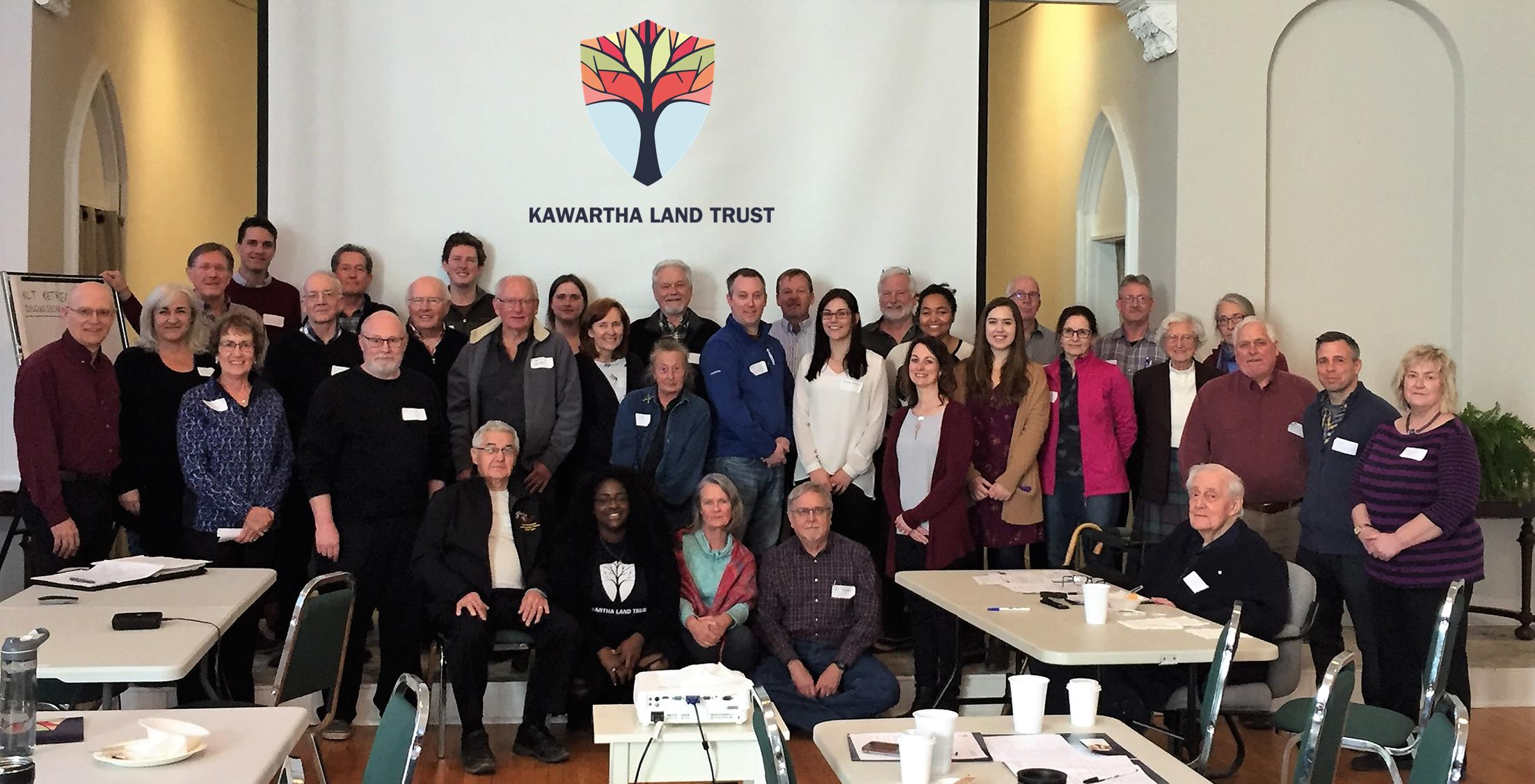 National Volunteer Week is a time to celebrate and thank volunteers across Canada for their contributions in their communities.
At Kawartha Land Trust our volunteers are the heart and soul of what we do. They play a huge role in fulfilling our mission and vision for the Kawarthas. For that we would like say THANK YOU!
When you share your time and talents as a volunteer, you make it possible to achieve amazing things and you will connect with other passionate individuals on our team!
In celebration of 'Volunteer Appreciation Week' we would like to honour a few of our  amazing volunteers with you through our Volunteer Spotlights.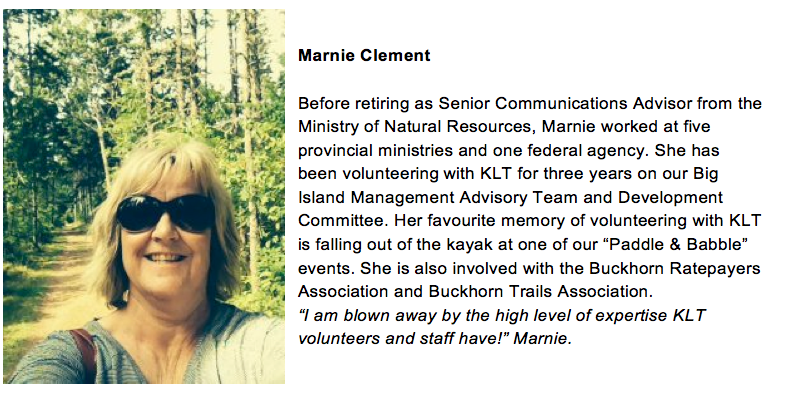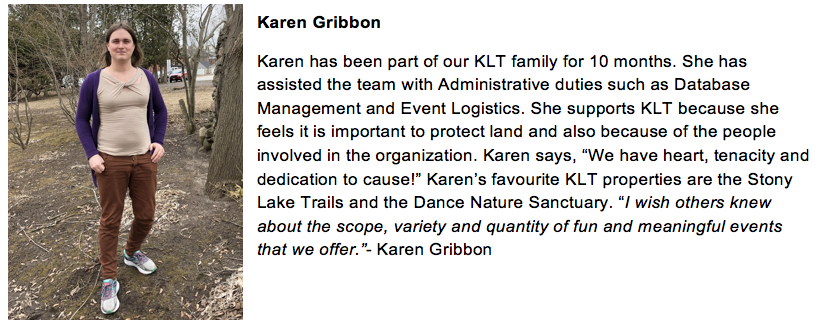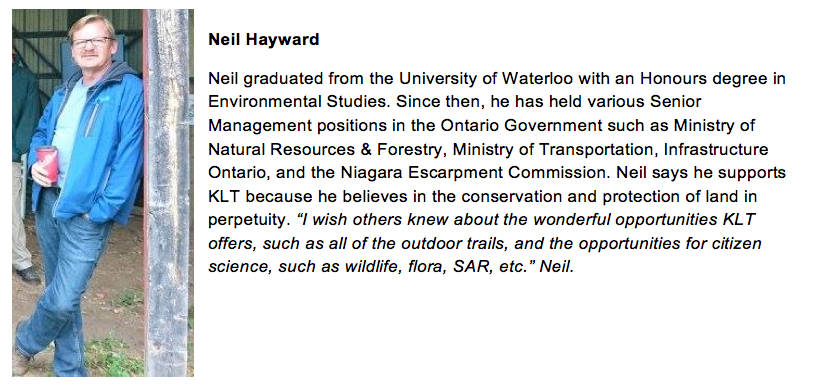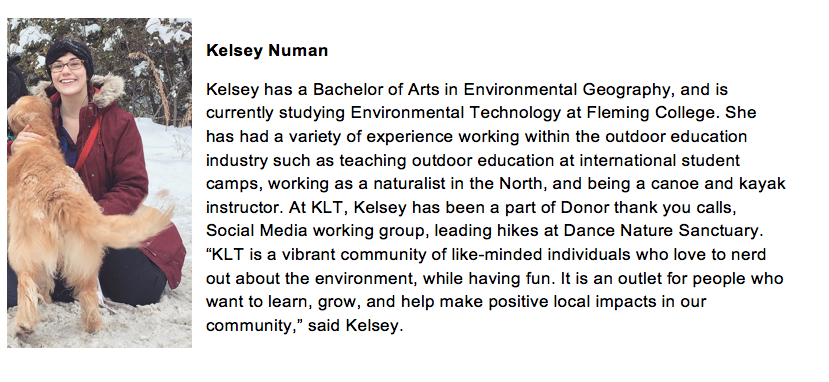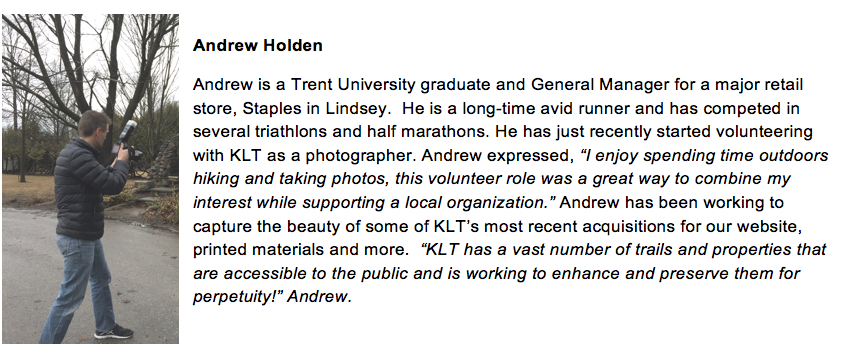 Posted April 16, 2018.