We're looking for volunteers to assist with ongoing monitoring & maintenance of Big (Boyd/Chiminis) Island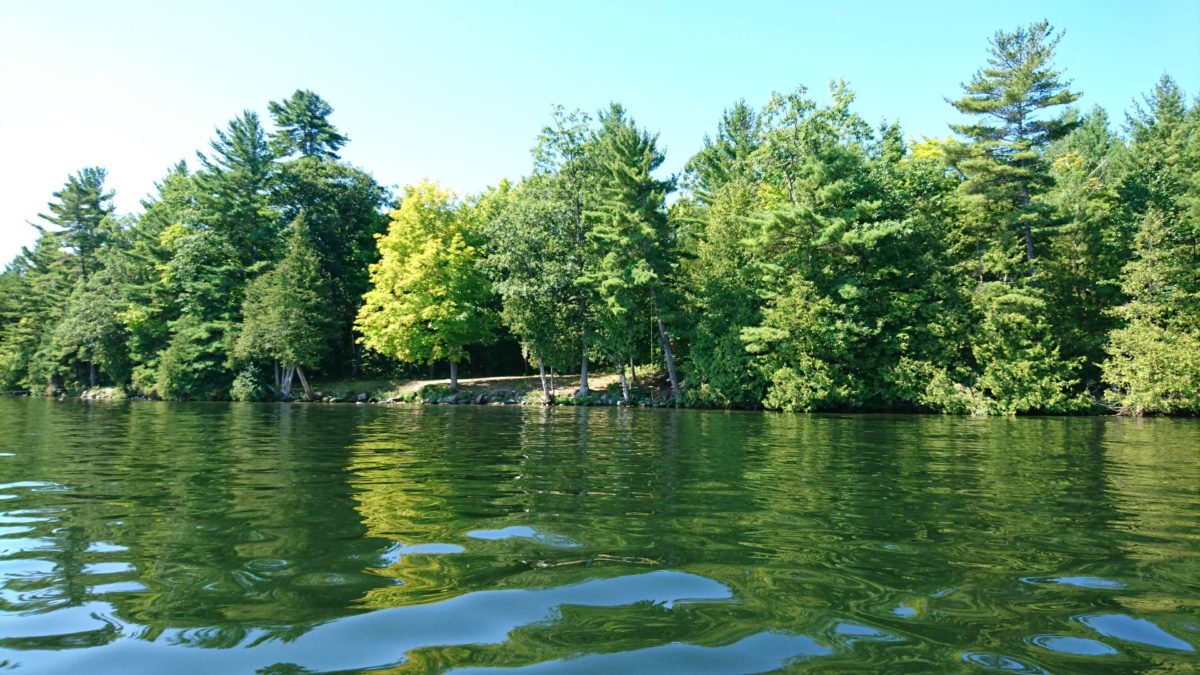 Do you have access to a boat? Can you commit to regular visits to the island?
Consider becoming a volunteer on Boyd Island with KLT. Volunteering is a great excuse to explore nature and spend time on the water, while helping to ensure that our natural environment is a welcoming place for people, and a sanctuary for wildlife.
If yes! Please contact tunrau@kawarthalandtrust.org to learn more about becoming a steward on Big (Boyd/Chiminis) Island.
We also have a couple group volunteering days planned for this year:
Full Details: Big Island Shoreline Restoration
Thursday May 18th & Thursday May 25
Big (Boyd/Chiminis) Island: The First Year
As we reach the one-year anniversary the Island was officially gifted to Kawartha Land Trust (KLT) by Mike and Terry Wilson in March 2016, we can proudly look back at the significant strides made during our first year managing this 1,100 acre property.
In early 2016, KLT created a volunteer-based Boyd Island Management Advisory Team that consists of individuals from the local community, with different expertise and skill sets. This team helps to guide our management and stewardship plans for the long term.
To highlight a few of our accomplishments to date, volunteers and staff:
removed more than 30 loads of debris, garbage and hazards
developed the beginnings of a formal trail network
communicated to local residents and businesses plans for care of, and access to the island (e.g., provided volunteers and staff on site during the week and on weekends from May to October, and held an open house in May)
worked with local fire and police
received survey responses from the community
conducted an ecological land classification
started evaluating the shoreline for restoration
conducted inventories of plants, animals, geology and historical uses
What's next:
The Boyd Island management plan includes expanded trails, outreach, signage, and land stewardship making it a more accessible, safe and enjoyable place for residents and visitors to the Kawarthas to experience.