Kawartha Land Trust Trails Update: May 31, 2022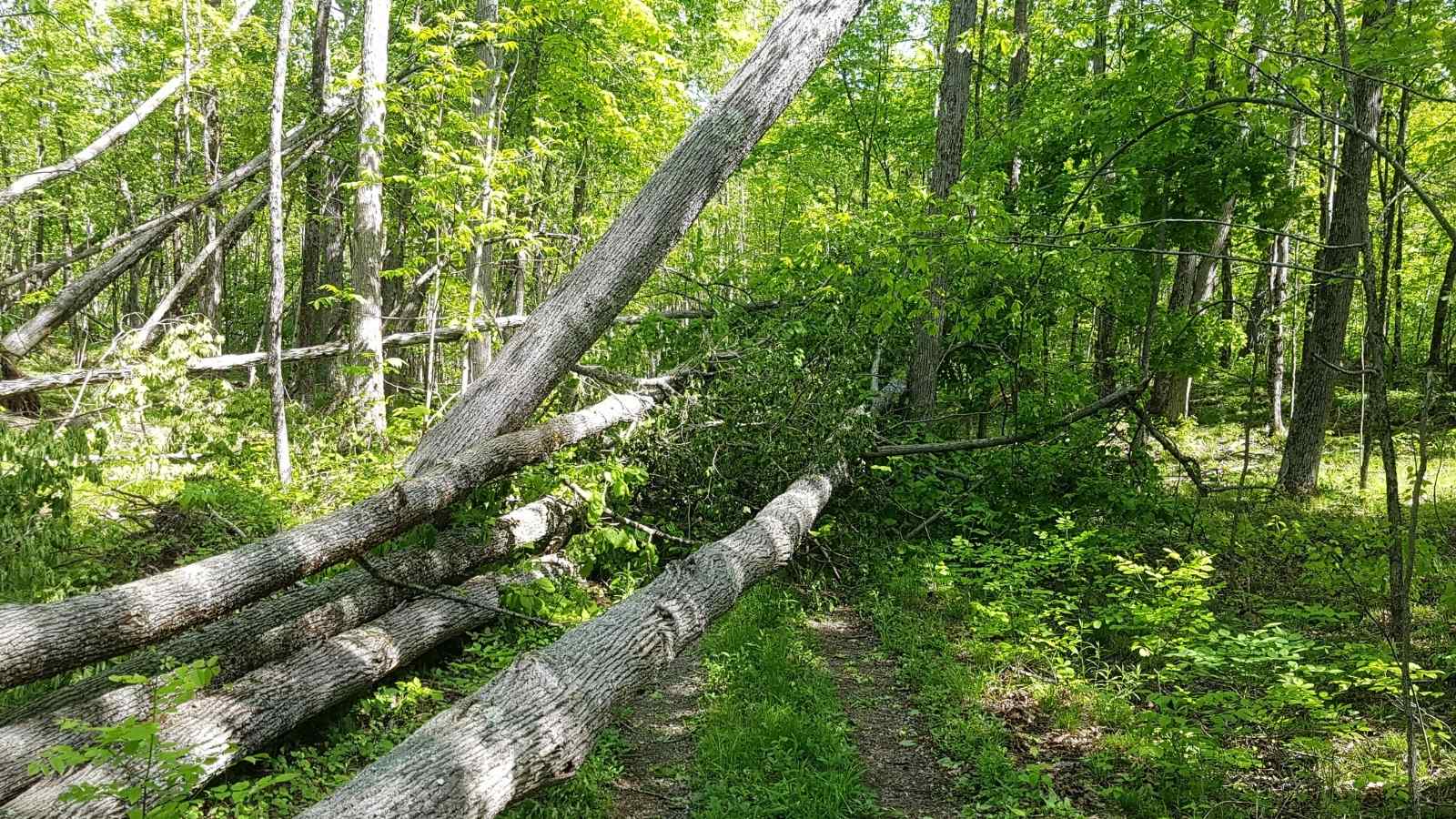 Kawartha Land Trust's land stewardship team has been working hard in the aftermath of the May 21 storm to assess the damage the strong winds caused to KLT properties.
Our team of staff and volunteers have been clearing downed and leaning trees from our trails to ensure they are available again for you to use in the near future. While most of KLT's hiking trails should re-open by mid-June, our hardest hit protected property, the Jeffrey-Cowan Forest Preserve, part of the Stony Lake Trails, may not be open for several months as we clear the hundreds of trees and large limbs that fell or snapped due to the storm.
We will keep you updated on our progress and let you know which trails are open as they are cleared. Thank you for your patience and support.
*

You can help KLT clear the trails and restore the forests. The resources required to remove the downed trees from our trails is costly — your donation today will support our team in clearing the hundreds of downed trees and planting new ones to replace what was lost. If you're able to make a gift today to support this necessary work, you can do so below.