Ski & Snowshoe on KLT Stony Lake & Ballyduff Trails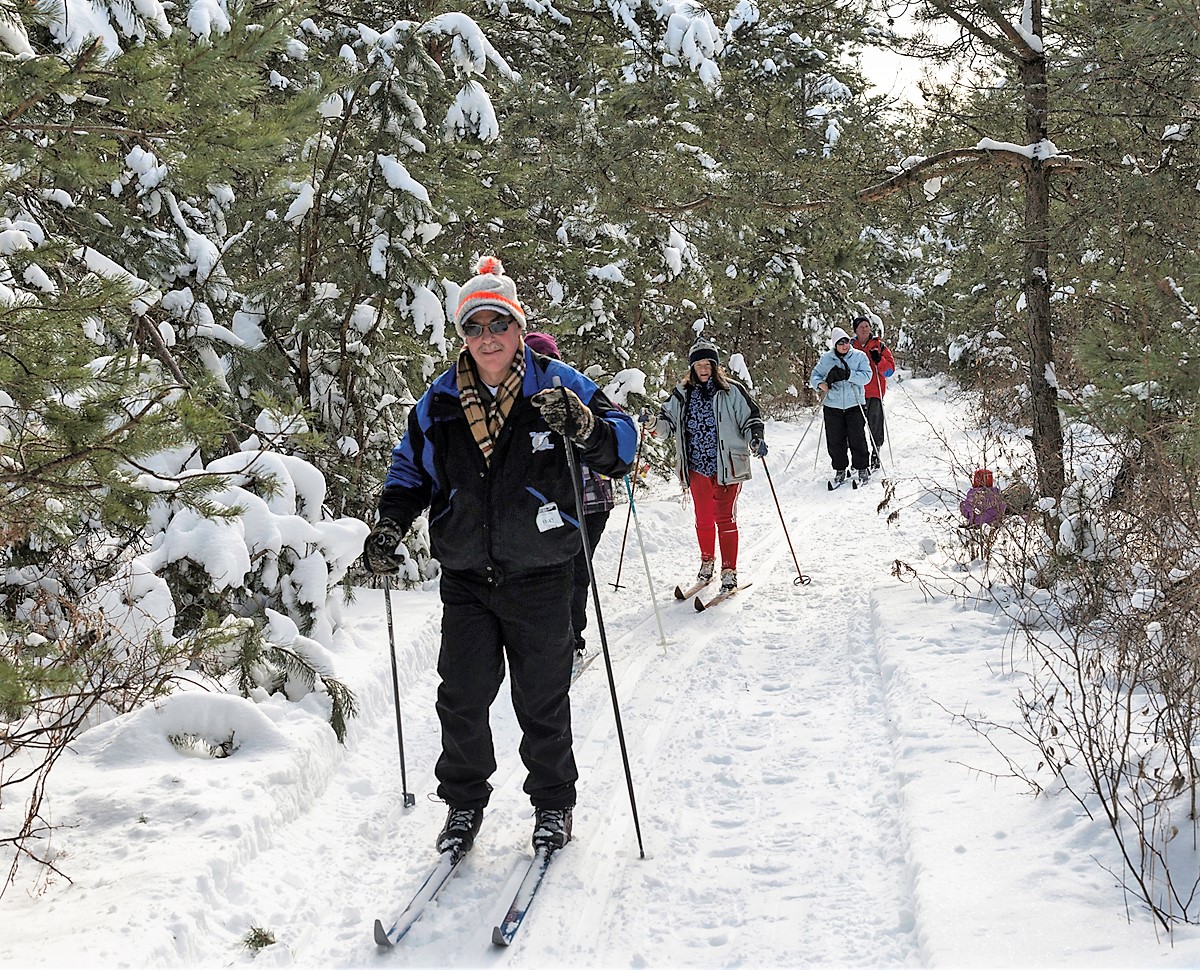 Winter is here! But don't let that stop you from getting out and enjoying the land you love. Whether you prefer cross-country skiing, snow shoeing or hiking in your winter boots, two of our protected properties are open for you to explore during winter.
KLT Properties You Can Enjoy This Winter:
1. Stony Lake Trails
KLT Parking lot at 105 Reid's Road, North Kawartha, Ontario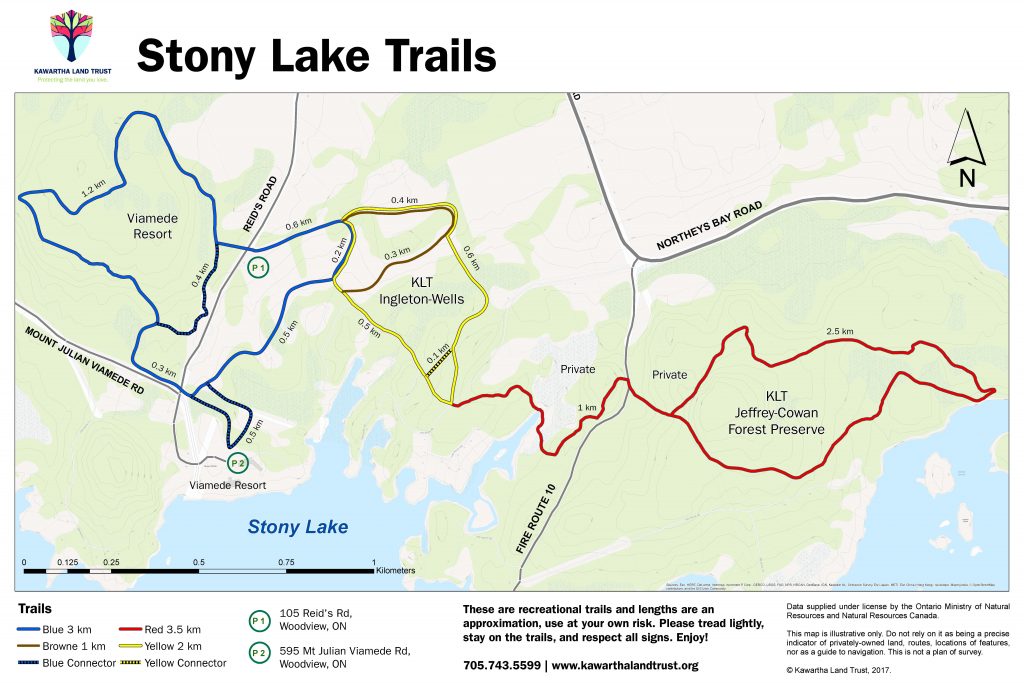 Please note that Cottage Road 10A is a private road. Please use the marked hiking trail.
To respect wildlife in the area, please keep your pets on leash.
Ballyduff Trails are open this winter for X-C skiing, snowshoeing or hiking weekends and week days – weather dependant.   Trails are accessible through Ralph & Jean's gate at 851 Ballyduff Rd.   No charge – no notice needed. Dogs are not permitted on Ballyduff trails. Enjoy at your own risk.
South Pond Farms Sunday Lunch Specials
Ballyduff Trails are also accessible from South Pond Farms – (1020 Gray Rd.)  every Sunday 11:00 a.m. to 3:00 p.m. beginning January 7th.  A hearty stew, home-baked bread and warm drinks by the fire are available @ $15:00 per person.  Trail maps provided.  No charge for the trails – parking per vehicle is $5:00.  A donation will be made to KLT at the end of the winter season. For more information http://www.southpondfarms.ca/sunday-lunch-trail-hike