Family Day – Winterlude – New Property Celebration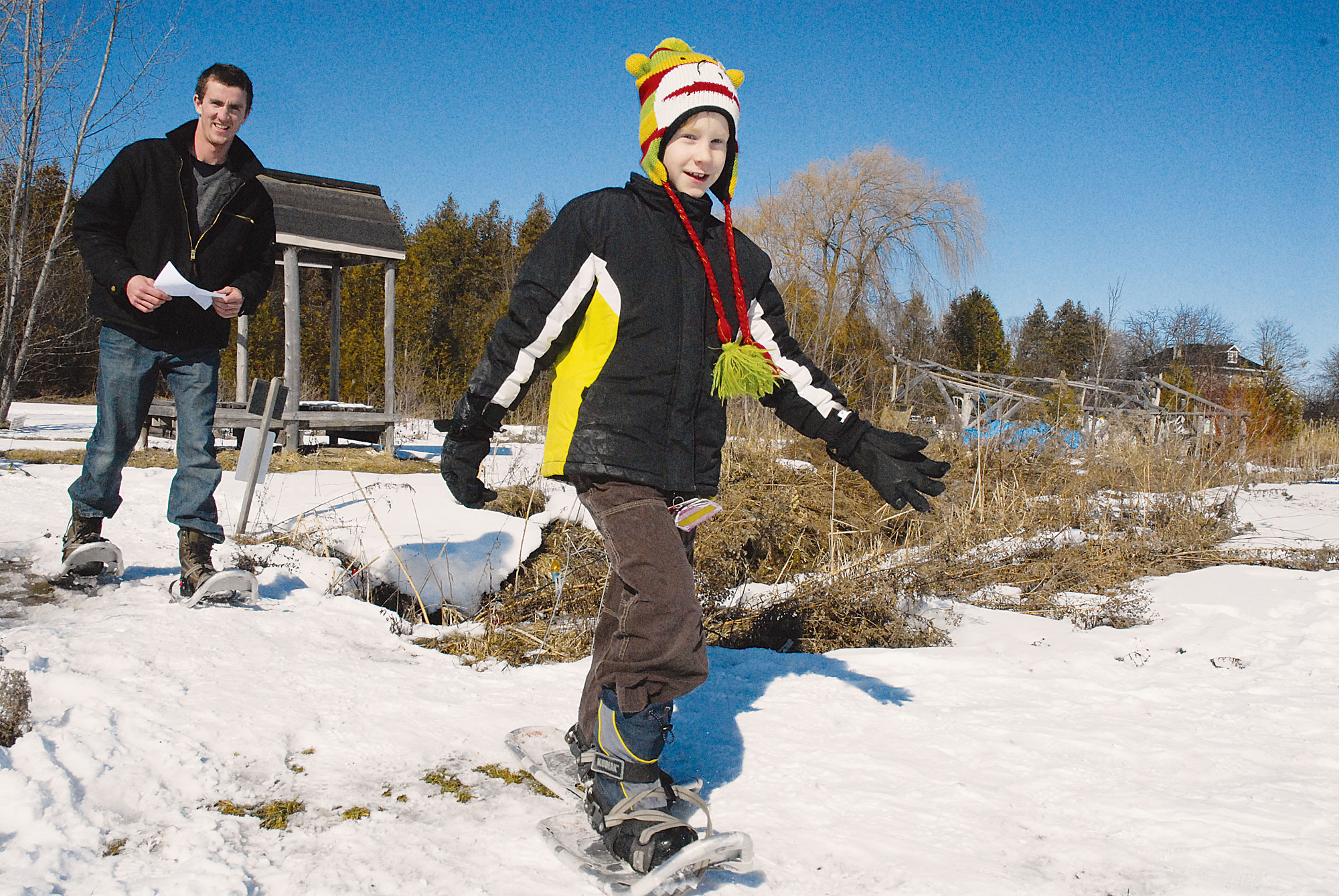 Event Date: 2018-02-19 11:00 am
The KLT Family is growing with another newly protected property!
Through a conservation easement agreement with landowner Mieke Schipper, the 100 acres where the Gamiing Nature Centre operates is now protected in perpetuity.
The Gamiing Nature Centre  is owned and operated separate from the Kawartha Land Trust. The Conservation Easement Agreement protects the natural heritage features of the property.
Learn more about Land Protections Options: Conservation Easements & Fee-Simple Donations.
Join the Celebration!
Family Day
Monday, February 19, 2018
Location:
Gamiing Nature Centre
1884 Pigeon Lake Road
Lindsay, Ontario
1:00 p.m.
KLT Celebration and Brief Remarks
11:00 a.m. – 4:00 p.m.
Come early or stay after, there will be many different
outdoor activities for you to enjoy all day:
– Hiking the trails
– Identification walks
– Wild Teas
– Warm food & drinks
– Campfire
– Bowl Burning by the fire
– Snowman & fort building
– Wildlife Tracking
– Games
Little Miss Moffat will be joining us with her wild and wacky songs about nature for kids of all ages!! *
Little Miss Moffat SHOW TIMES:
11:30 am & 1:30 pm
Ashley Moffat Biography:
Ashley's newest release, "Habitat", was recorded at Greg Keelor's (Blue Rodeo) farm this past winter by Greg himself and James McKenty. Graced by such players and Jimmy Bowskill (The Sheepdogs), Benn Ross (The Negligents), Mike Boguski (Blue Rodeo), and Melissa Payne, and this album is as much a folk album for adults as it is a nature album for kids. Featuring songs about Nighthawks, Narwhals, and Sasquatches, this album promises to please kids and parents, David Suzuki, and Mother Nature. http://littlemissmoffatmusic.com/index/