KLT's Annual Thanks.Giving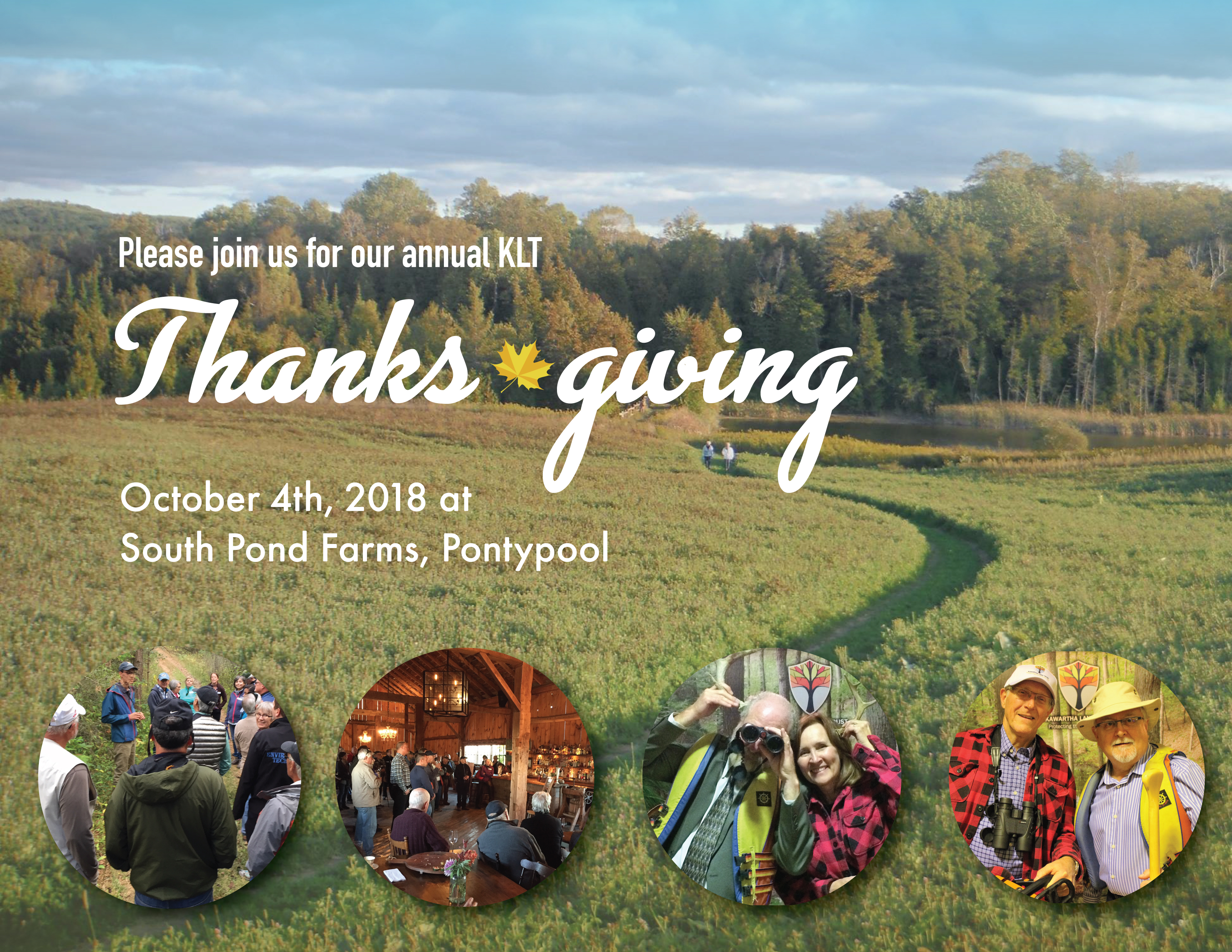 Event Date: 2018-10-04 06:00 pm
Please join us October 4th, 2018 at South Pond Farms, Pontypool
Come early for an interpretive nature walk on the neighbouring KLT protected Ballyduff Trails and stay for the social. Or just come for the social hour!
4:30 p.m. – 6 p.m. Guided Walk on Ballyduff Trails
This property winds through the 260 acres of the McKim-Garsonnin property on the Oak Ridges
Moraine and is protected through a conservation easement agreement with KLT.
6 p.m. – 7 p.m. Social
Enjoy light refreshments, learn this year's highlights and find out what's next for KLT
Please RSVP HERE
Directions to 1020 Gray Rd. Pontypool, ON
Coming from Peterborough: 20 min.
Follow ON-115 S and ON-7A W
to Pit Rd in Kawartha Lakes.
Turn left on Pit Rd. Turn left onto Gray Rd.
Coming from Toronto: 75 min.
Head North on 115/35
Take Porter Rd. exit from ON-115 N.
Turn left on Porter Rd. Turn left onto Gray Rd.
Coming from Bobcaygeon: 45 min.
Take Pigeon Lake Rd, left on County Rd 7.
Left onto County Rd 38 to take left on Pit Rd.
Turn left on Gray Rd.